Ecosystem Preservation Activities
Production
HCM promotes environmentally-friendly activities in many fields both inside and outside the business. We would like to introduce examples in our production locations.
Biotope
Hitachi Construction Machinery Tierra Co., Ltd created an ecosystem map of our factory site. Since then, we have been updating this map. We use the map to familiarize our employees with the animals we identified in the area. Recently, we observed a Japanese wild rabbit (lepus brachyurus). In the waterfront area we identified other species endemic to the area, including freshwater prawns (palaemon paucidens), Japanese crayfish (cambaroides japonicas) and Japanese ricefish (Oryzias latipes).
Furthermore, we planted vegetation in an embankment made from topsoil when we carried out construction to expand our parking lot. We also embarked on the development of a biotope. Along 700m² of the embankment, we planted around 30 trees, including bayberries (myrica rubra), trees that attract stag beetles (lucanidae) and rhinoceros beetles (dynastinae), and other trees that produce nectar that is a source of food for the Japanese white-eye (zosterops japonicus), a small bird, and Japanese bush warbler (horornis diphone). In 10-20 years down the road, the trees we plant should grow into a forest.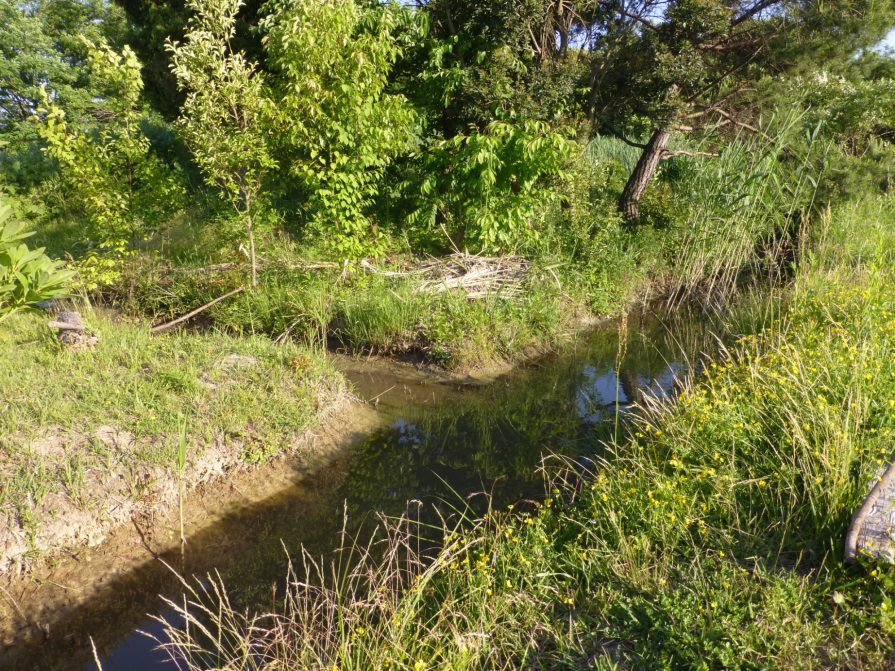 Biotope