Reuse of resources
Hitachi Construction Machinery Group is promoting the reuse of used products with the aim of recycling resources.
Parts Remanufacturing Business
Because construction machinery is operated for long hours in a variety of environments, the time it takes to replace or repair parts greatly affects the productivity of customers' work sites.
Hitachi Construction Machinery has operated a global business of remanufacturing parts such as hydraulic pumps, hydraulic cylinders, and travel device since 1998.
Used parts are collected, and then disassembled, cleaned and processed for repair with internal components being replaced at our remanufacturing plant to be reborn as remanufactured parts with the same performance as new parts. If parts are ordered and replaced when a problem occurs, it will take time to recover, but supplying remanufactured parts from a part remanufacturing plant located near the customer enables machinery to be recovered more quickly, and contributes to maintain the customer's productivity and reduce lifecycle cost.
Furthermore, by conducting the parts remanufacturing business, we will contribute to the effective utilization of resources and the reduction of industrial waste.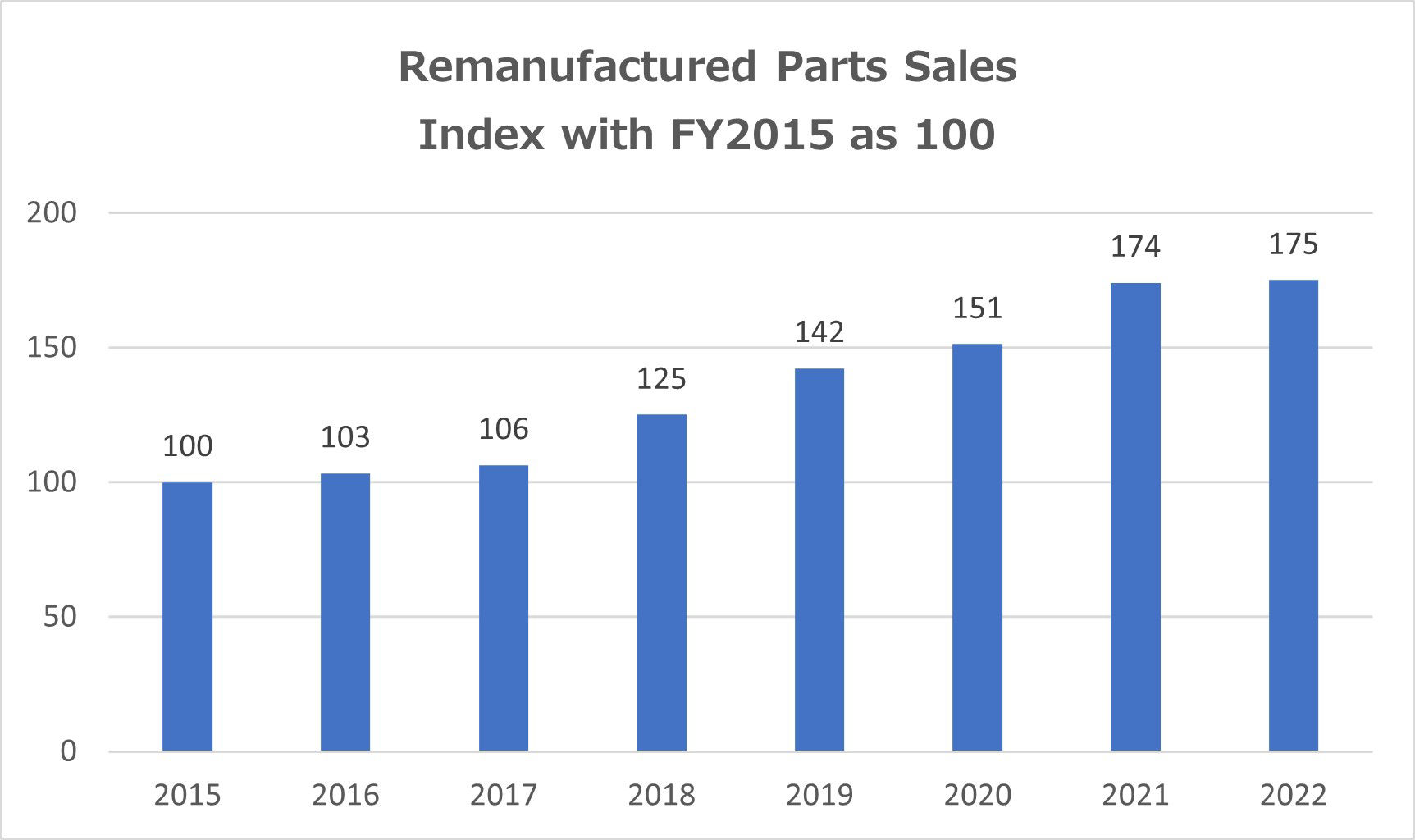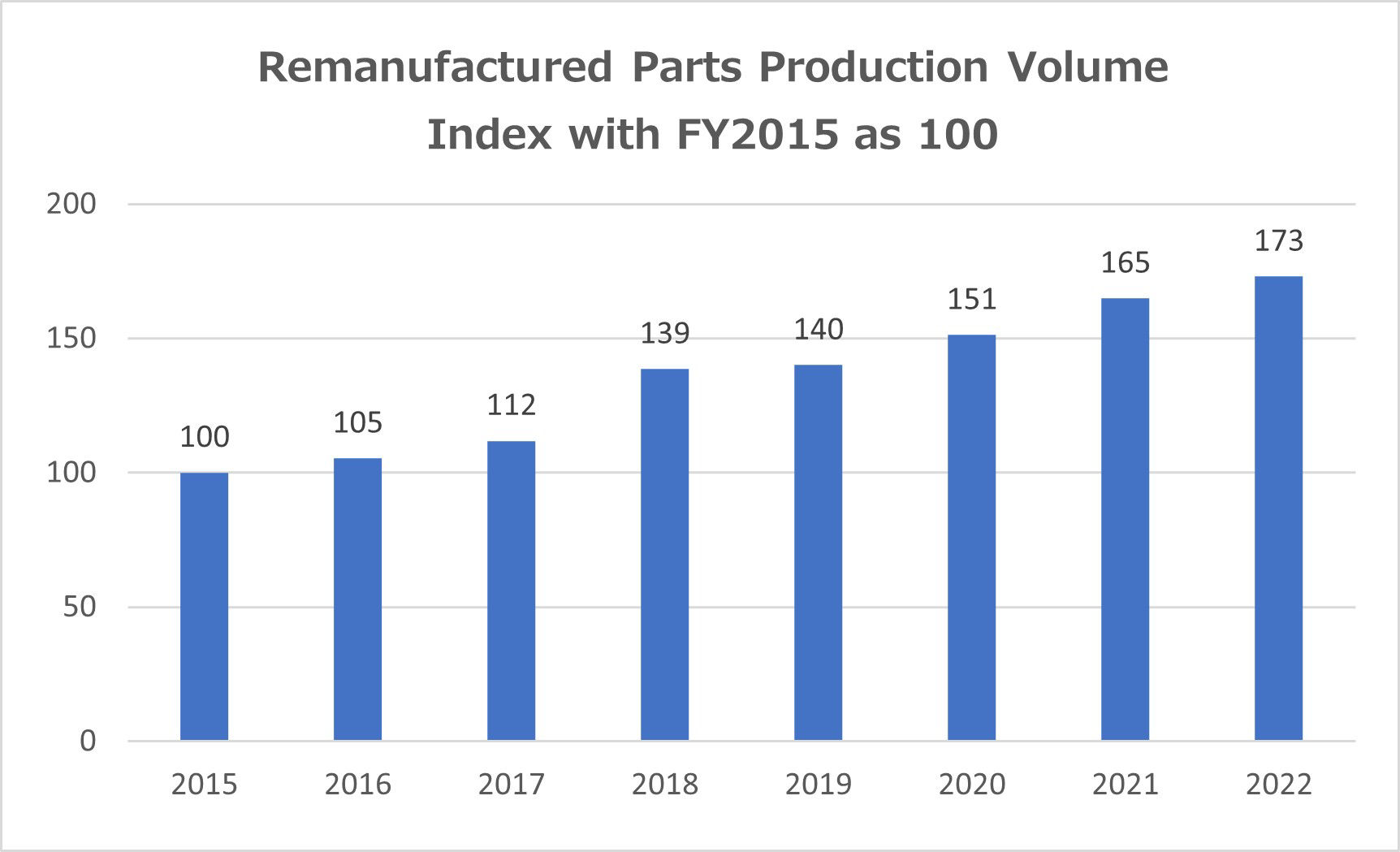 Total Range: Hitachi Construction Machinery Group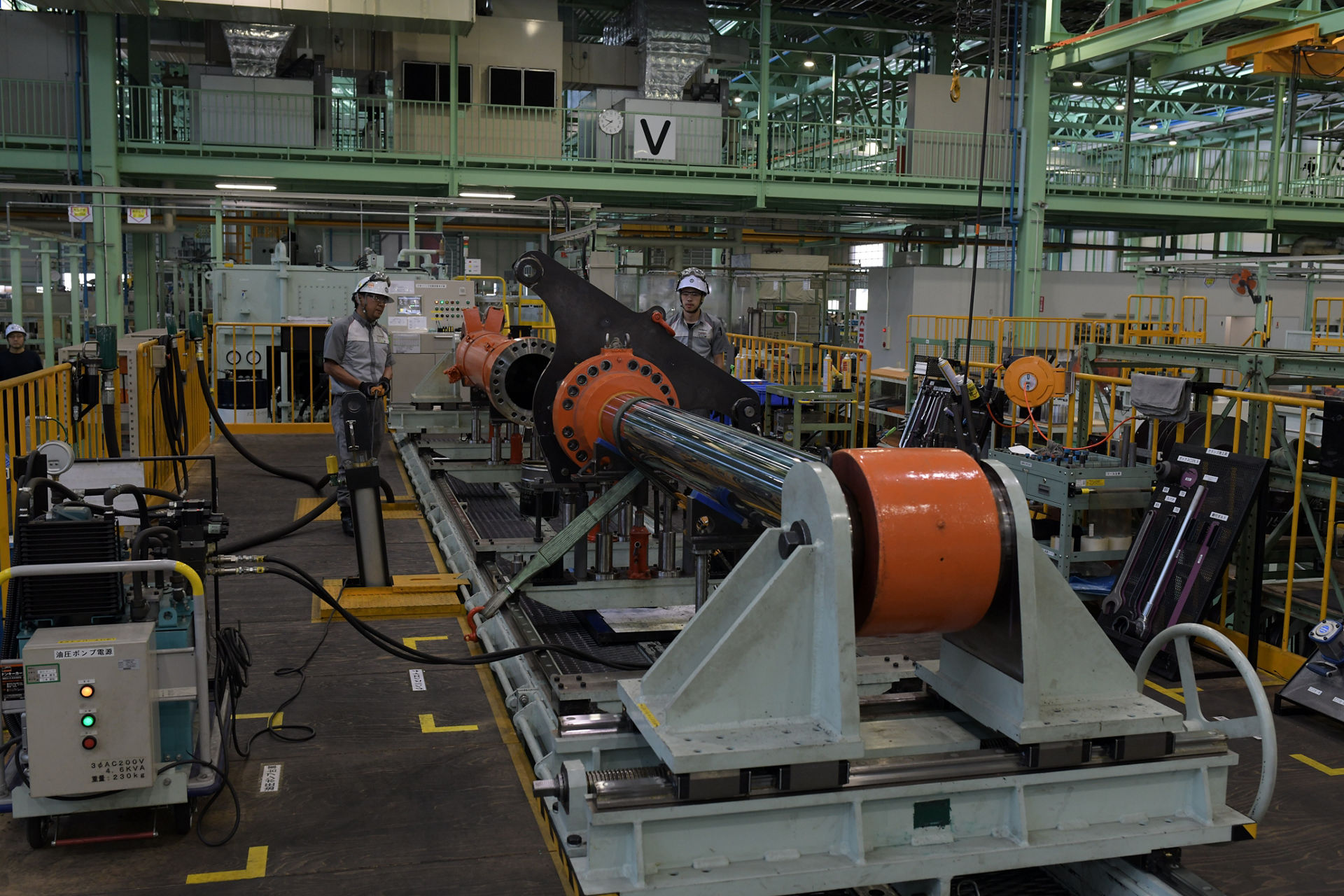 Support for Product Retrofitting
Hitachi Construction Machinery endeavors to develop products that can improve the performance of machinery by adding systems and equipment to delivered machinery, contributing to the reduction of customers' lifecycle costs and saving of resources.
For example, the EH AC-3 Series of rigid dump trucks can be retrofitted as "AHS-specification machinery" essential for automation in mine operation by adding the systems required for the mining dump truck autonomous haulage system (AHS) currently under development.
Furthermore, the ICT hydraulic excavator ZX200X-6, at the core of the ICT construction solution can be easily upgraded to 3D (three-dimensional) specification utilizing positional data from a satellite by installing additional equipment dedicated to 3D system, even if the customer is using a 2D specification machine.