Long-Term Targets
Hitachi Construction Machinery Group has set long-term targets and is working to reduce the environmental burden of its product life cycle with the aim of realizing a "Decarbonized Society" and "Resource Efficient Society."
We have concentrated the long-term targets into a medium-term plan and environmental action plan for individual fiscal years, while formulating four categories and more than 30 KPIs to promote environmental conservation activities.
Reducing CO2 Emissions
Hitachi Construction Machinery Group aims to reduce CO₂ emissions throughout the entire value chain. We promote activities aimed at decarbonization by setting two goals: reducing greenhouse gas emissions from business activities and reducing greenhouse gas emissions associated with the use of products and services.
Hitachi Construction Machinery Group's Targets for Greenhouse Gas Emission Reduction
Indicators
Targets for absolute emissions reduction
FY2021 Results
Reduction in greenhouse gas emissions
Scope 1+2
By FY 2030 (compared to FY2010)
-45%
-27.1%
Scope 3
-33%
-21.4%
Scope1:Direct emissions of greenhouse gases from emission sources owned or managed by companies or households
Scope2:Indirect emissions of greenhouse gases associated with the use of electricity, steam, and heat
Scope3:Other indirect emissions excluding scope 2 
In May 2019, the long-term targets for greenhouse gas emission reduction established by Hitachi Construction Machinery were approved as targets based on science by the Science Based Targets initiative (SBTi)*1.
This target meets the requisites of the temperature increase of less than 2℃ scenario (IPCC:RCP2.6) .
Going forward, we aim for higher goals and will accelerate energy saving and low carbonization to achieve carbon neutrality.
∗1 Established in September 2014 by CDP (a research firm promoting disclosure of information related to climate change on behalf of institutional investors), the World Resources Institute (WRI: an international environmental NGO), the Worldwide Fund for Nature (WWF) and the United Nations Global Compact (UNGC).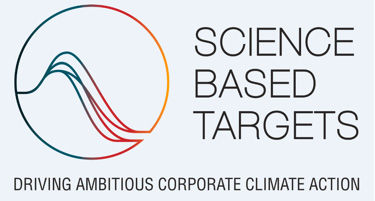 Resource Circulation
In order to contribute to the effective use of  resources, Hitachi Construction Machinery Group set the targets below and is working on water use (including fresh water) reduction, water recycling and waste reduction from our business activities.
| | | | |
| --- | --- | --- | --- |
|   | FY2021 Results | FY 2022 Targets | FY 2030 Targets |
| Water Consumption Reduction (per unit of production) | -40.2% (Compared to FY2010) | -28% (Compared to FY2010) | Advanced water recycling usage, Minimization of regional impact |
| Recycling Rate (in Japan) | 83.9% (Compared to FY2010) | 99.5% (Compared to FY2010) | Aim for 99.5% or higher |
Environmental Action Plan
To promote achieving the Environmental Vision and the long-term plan, Hitachi Construction Machinery has determined the Environmental Action Plan, set the specific activity items and aims, and is taking initiatives accordingly.
This Environmental Action Plan formulates standardized indexes (quantitative targets and non-quantitative targets) across the group that are to be implemented by manufacturing group companies and sales group companies in Japan and overseas. Each company bases their annual environmental planning on our Group Environmental Action Plan, and carry out their environmental activities accordingly. In October, the mid-point of the plan, we check the progress state of each company and make sure things are going accordingly.
The following shows the medium-term targets and actions regarding the Environmental Action Plan.
As at the end of June, 2022
2019-2021 Environmental Action Plan(Excerpt)
Category
Action Target
FY2021
Target
Result
Evaluation
Compliance
Compliance
Zero violation of laws
Violation of laws 17
◆
Strengthen global environmental management
Annual audit 100%
100%
◆◆◆
Strengthen partnership with suppliers
Cumulative implementation rate 100%
100%
◆◆◆
Environmental Activities level
Rating system of Environmental Conservation Activities "GREEN 21" Green Points *1
320GP
266GP
◆◆
Products & Services
Rate of reduction Products & Services CO2 emissions
(based on FY2010 levels)
21.1%
21.4%
◆◆
Low-carbon Society
Rate of improvement in the basic unit of CO2 emissions amounts at sites *2
(based on FY2010 levels)
17.6%
7.5%
◆◆
Renewable energy introduction
1.1%
2.5%
◆◆◆
Resource Efficient Society(Water/Resource circulation)
Rate of improvement in the basic unit of specific water usage volumes *2
(based on FY2010 levels)
36.1%
40.2%
◆◆
Rate of improvement in the basic unit of specific volume of waste, valuables etc. generated *2
(based on FY2010 levels)
7.7%
6.9%
◆◆
Harmonized Society with Nature (Chemical Substance Reduction)
Rate of improvement in the basic unit of chemical substance emissions into the atmosphere *2
(based on FY2010 levels)
45.3%
50.2%

◆◆◆
◆◆◆:Achieved, ◆◆:Partially Achieved, ◆:not Achieved
∗1 Index which converts the degree of achievement of the plan into points
∗2 Main Domestic and Overseas Production Bases for Consolidation (Bradken has been included in the Environmental Action Plan since FY 2019)