Wheel loader and excavator buckets
Excellent bucket availability and delivered as required
The bucket of your Hitachi wheel loader and excavator is essential to its performance and versatility. As different jobs require different attachments, Hitachi has a range of buckets that can be customised to meet your needs and suit various operating conditions.
Designed to work in harmony with your machine, they are manufactured by a leading European supplier to the highest quality and deliver exceptional reliability to maximise productivity and uptime.
This means increased profitability for your business and peace of mind that you're getting the most from your Hitachi machine.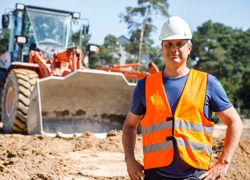 Michael Metzner
Owner, Metzner Recycling
Most of our other buckets are flat on the bottom, but the Hitachi bucket has a round floor, which makes it easier to fill with material and results in less wheel spin. This is quicker, more fuel-efficient, and prevents tyre wear. The teeth also last twice as long as competitors.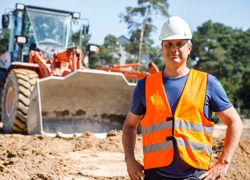 Bucket configurator – A solution for all job sites
Suitable for loading light materials, heavy-duty work in mines and quarries, and everything in between, Hitachi buckets can be customised to suit a variety of applications and meet the needs of your business.
Leave your details and a Hitachi dealer can configure a bucket tailored to your application, with a variety of selectable options.