Owner's site
You can find out all you need to know about your fleet of Hitachi construction machinery in the field from the comfort of your home or office, thanks to Owner's Site.

This online management tool, available at www.globaleservice.com, is user-friendly and offers extensive and detailed information on your Hitachi Zaxis excavators and ZW wheel loaders.

The data is displayed in a flexible layout, so you can create machine groups per job site or select relevant information, depending on your requirements.

As every project is different, you can customise the Owner's Site dashboard to view data quickly and easily.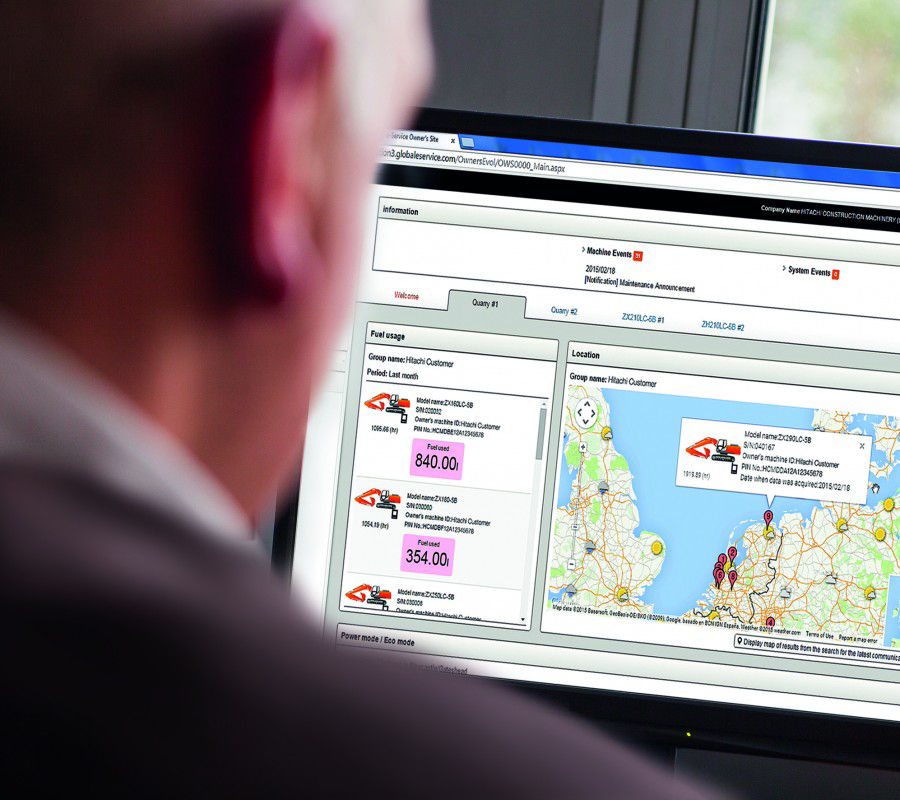 What data will help your business?
The ratio of operating and non-operating hours can help to enhance efficiency on busy job sites.

Maintenance information will help you minimise downtime and plan ahead with your dealer to ensure that Hitachi Parts and technical support are available when you need them.
Hitachi Fleet management tools

André Molenaar
A. Molenaar zand en grond B.V.
It's great to work with the people from Hitachi, because they have the same mentality as we do. They are solution-focused - that was the case 30 years ago, and it still is today.