Working at HCME
What makes a career with HCME so rewarding?
We have earned an excellent reputation for performance, reliability and safety around the world. However, we believe that people are the source of our strength. The success of our company relies upon the
enthusiasm, expertise, professionalism, creativity and challenging spirit of every individual.
As part of the international Hitachi family, you will work in a dynamic environment with other motivated, dedicated and talented colleagues. Employees are one of the most valuable assets of our organisation and we recognise that having inspired, committed staff leads to greater success.
We offer you a challenging, rewarding career, as well as the ability to maintain and enhance your professional and managerial skills where appropriate. Working with colleagues of all ages, social backgrounds and nationalities, you'll also get the chance to develop your skills at an international level and experience other cultures at first hand.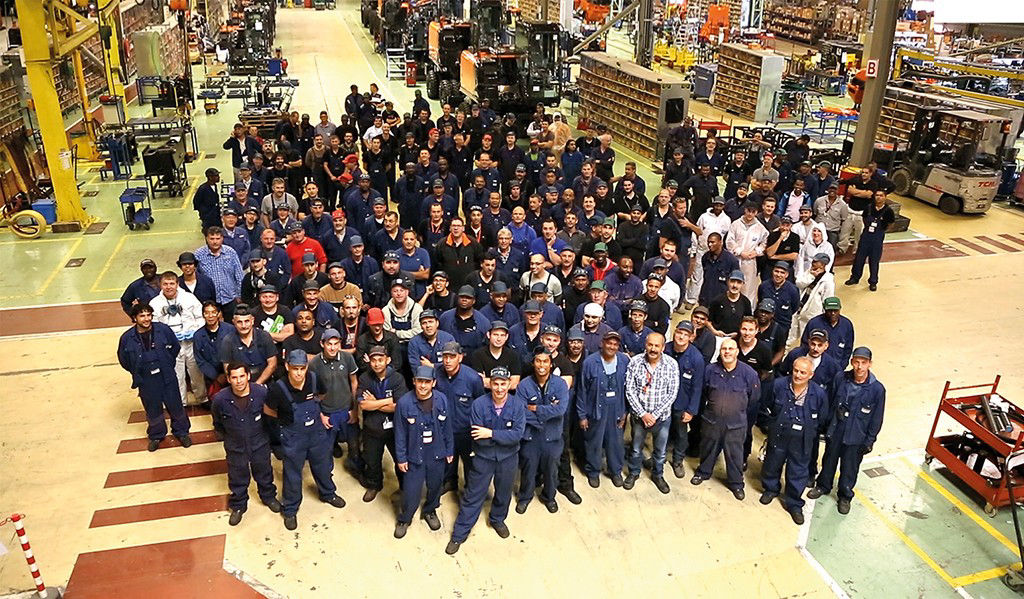 The Kenkijin Spirit is at the heart of everything we do at HCME. Taken from the Japanese name of HCM, 'Kenkijin' roughly translates as 'citizen of HCM'. The Kenkijin Spirit embodies our shared values and principles, and there are three ideas that underpin it:
Challenge – we take on challenges without fear of failure
Customer – we strive to understand our customers' needs better than they do
Communication – we take the initiative on reporting, liaising and consulting.
These simple ideas encourage everyone at HCME and help us to apply the spirit in more specific ways.
Service Business Support Engineer
Procurement Manager
Welder
Production Engineer
Parts Sales Representative
Intern
RENS HUIJBREGTS
"Two different cultures come together at HCME."
I am an intern studying project management, namely how to introduce it and make it successful. I research both the current and desired situation. In addition, I am studying the theoretical and practical aspects in creating a successful approach to project management.
Our department is indirectly responsible for excavator production. We implement improvements in the production processes to ensure our products are of the highest quality. There is a great atmosphere in our team and a no-nonsense mentality. My colleagues are very helpful and cooperative. I also enjoy working on such a great product.
HCME may be a giant international company, but I experience it as a small and cosy local organisation. I like that it is international and informal. The Japanese culture is very different to ours, which creates an international flavour in our daily work.
Ideally, I would like to stay with Hitachi after my internship has finished. If not, it has still been a great opportunity to experience working at such a big company.
About HCME
HCME is responsible for the manufacture, sales and marketing of Hitachi construction equipment throughout Europe and parts of Africa. The company employs more than 600 people.