Benefits of ZAXIS Finance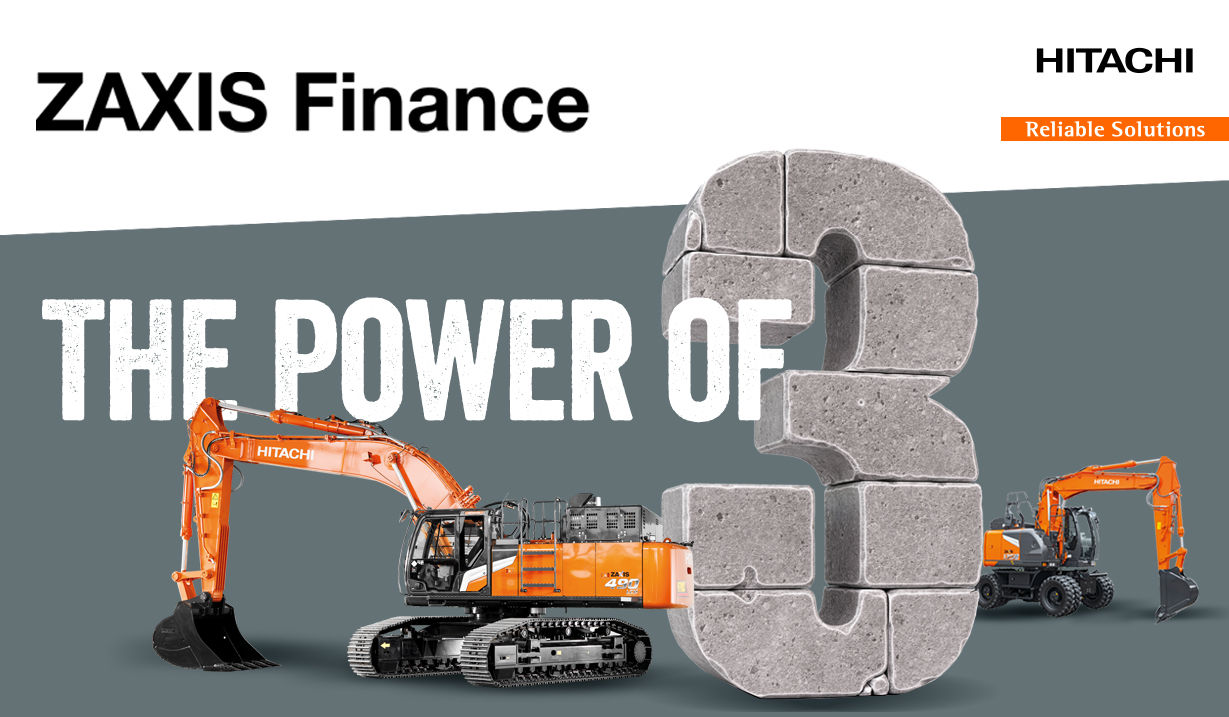 Unlock the Power of Financial Possibilities - 3% interest, for 3 years with the added bonus of the first 3 months' payments free!
For more information on Hitachi Construction Machinery's financing solutions, or to discuss your needs in more detail, please fill out the form below. One of our specialists will contact you within two days of your enquiry.
1. What services does ZAXIS Finance provide?
ZAXIS Finance offers a wide range of leasing and financing solutions tailored to meet your specific needs. Whether you require equipment financing or project financing, our experienced team can help you find the ideal solution to propel your business forward.
2. How does the leasing process work?
At ZAXIS Finance, we make leasing simple and hassle-free. Our local team will guide you through each step of the process, from selecting the equipment to signing the lease agreement. With competitive rates and flexible terms, we ensure that leasing with us is a seamless experience for you.
3. Can ZAXIS Finance help with financing large-scale projects?
Absolutely! Our expertise, coupled with flexible financing options, enables us to support your ambitious projects and contribute to your success.
Have more questions? We are just an email away!
Please contact us at marketing@hitachicm.eu