Hitachi Premium Rental provides you flexibility
Hitachi excavators and wheel loaders are now available to rent direct from Hitachi Construction Machinery (Europe) via our dealer network, under the Hitachi Premium Rental initiative.
Mid-size machines from eight to 50 tonnes can be hired by the month and for periods up to one year.
Using Hitachi Premium Rental equipment gives you the high levels of reliability, quality and service you would expect from the Hitachi brand, and gives you greater flexibility to meet the varying demands of your business.
Listen to the Rental podcasts
Part 1: We're going to talk to a couple of industry experts: Thomas Allen, Editor of International Rental News; and Michel Petitjean, secretary general of the European Rental Association, about why the market is embracing a shift towards renting construction equipment.
Part 2: We're speaking to HCME's Rental Development Manager Arnold van Benthem about why contractors all over Europe are taking advantage of the business opportunities associated with Hitachi's Premium Rental programme. And Juan Rodriguez Alvarez, CEO of HJM (HCME's distributor for the Spanish market) brings us the dealer perspective on rental and how it works for his customers. Enjoy the listen!
Why choose Hitachi Premium Rental?
Access to the latest Hitachi models
Added flexibility to meet varying demands
Competitive pricing
Enhanced experience and service from your Hitachi dealer
Reliable performance
Easy to budget
Pay as you earn
Invest off-balance and free up capital for investment in other business activities
Discover Rental
The European Rental Association (ERA) created an introductory guide to equipment rental: Discover Rental (27MB PDF)
If you are interested in learning more about equipment rental in general, the 'Discover Rental' guide will provide you the necessary insights.
Nicolas Munari
Co-owner, Sarl Munari
I would rent a Hitachi wheel loader again, especially for a project with a time limit. The expenditure stops when you return the machine.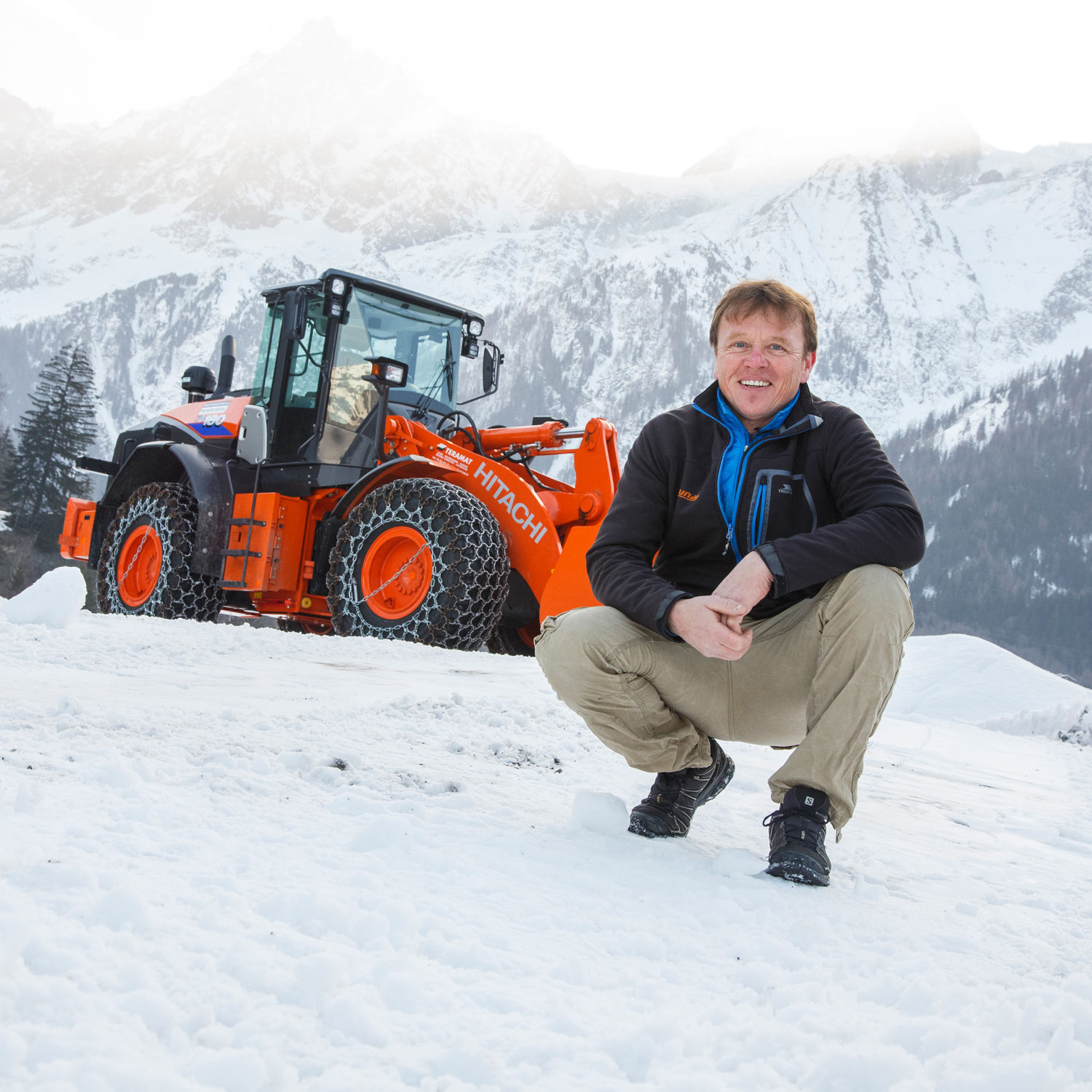 Watch rental machinery in action!
Rental Dealer Locator
Need help finding a Hitachi dealer near you? To use the Hitachi Locator below, simply select your country and city. Or, if you already know the name of the dealer you're searching for, you can type in the dealer's name for a list of locations
| Name | Address | Contact/Email | Website | Directions |
| --- | --- | --- | --- | --- |