To ensure you get the best performance from your construction equipment, our Hitachi R&D team has developed a range of products that protect individual components within your machine, as well as increase overall reliability and productivity. Take Hitachi Genuine Oils. They are proven to last longer than other oils and will also reduce your running costs. The range includes engine, hydraulic and gear oils, as well as axle oils for ZW wheel loaders.
Heros Sluiskil BV in The Netherlands has three ZW310 wheel loaders and a ZX350LC-5 excavator running 16 hours a day.
Hitachi filters and lubricants help to withstand the difficult conditions – due to abrasive waste – and reduce downtime at its processing site in The Netherlands.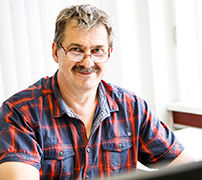 Peter David
Head of Machines & Planning, Heros Sluiskil BV
There has been no reason for us to choose any other oils or lubricants. It is a strong guarantee for us, and oil consumption is very low.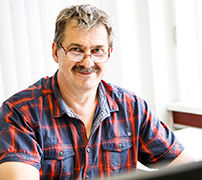 Peter David and his colleagues at Heros Sluiskil BV have peace of mind for the entire working life of their fleet: "There are no hidden costs."
For more information about Hitachi Genuine Oils, please contact your local dealer.