Our company has had a presence in Europe for more than four decades and we've celebrated many important milestones during that time – here are just a few highlights.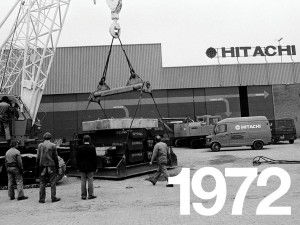 HCME established in Oosterhout
Hitachi Construction Machinery (Europe) NV (HCME) was established in 1972, as the European subsidiary of Hitachi Construction Machinery Co., Ltd. Our company first opened its doors in Oosterhout, The Netherlands, with just four employees led by Mr Okajima.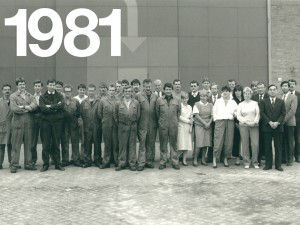 New parts warehouse and 500th machine sold
We opened a new parts warehouse in Oosterhout to provide full support to all machines sold in Europe, Africa and the Middle East. In the same year, we celebrated the sale of the 500th model.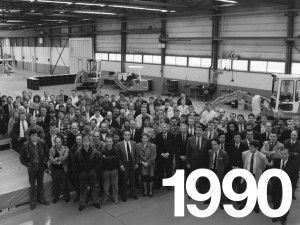 Mini excavator production
We started producing mini excavators in the factory at Oosterhout. During the 1990s, the number of models expanded from two to five, production volumes trebled and HCME became one of the leading mini excavator manufacturers in Europe.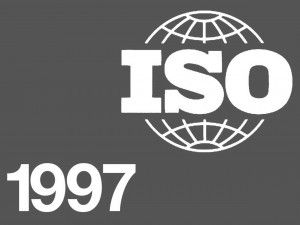 ISO certification
HCME achieved ISO certification. The mini excavator factory in Oosterhout obtained the ISO 9001 certificate, followed by the Product Support department a year later. By 2000, the whole company was ISO 9001 certified.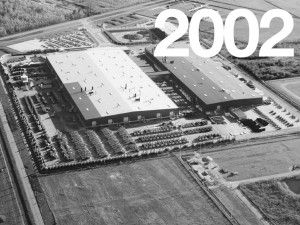 Completion of Amsterdam Factory and TDC
Our management, international sales, product support and marketing departments moved to Amsterdam, where a new facility for manufacturing medium excavators, and the Training and Demonstration Centre was under construction. Our mini excavator and special application equipment factories, European parts depot and our Dutch dealer have remained in Oosterhout.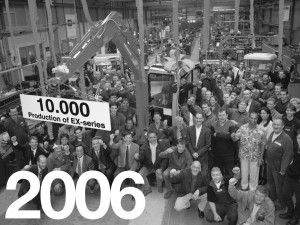 10,000th machine sold and Zaxis-3 launched
The 10,000th Hitachi machine rolled off the production line in Amsterdam. The ZX210LC-3 was one of the first new-generation Zaxis-3 medium excavators, which became renowned for their reliability and productivity, as well as operator safety and comfort.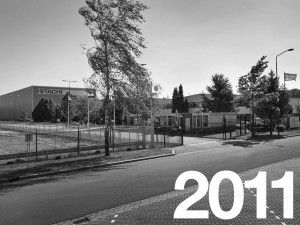 European Distribution Centre opened in Oosterhout
A new 53,000m2 European Distribution Centre opened in Oosterhout. Three times the size of the previous centre, it has the capacity to stock up to 90,000 individual parts lines, and supplies them to our customers throughout Europe, Middle East, Russia/CIS and Africa.
40th anniversary celebrations
We celebrated the 40th anniversary of HCME's operations in Europe with several events for employees and their families throughout the year. The new Zaxis-5 excavators and ZW-5 wheel loaders were also launched at Intermat.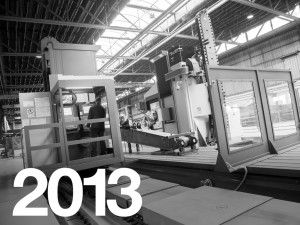 Reorganisation of Oosterhout factory
The facilities at Oosterhout were restructured, and the Application Centre and Zaxis mini excavator factories merged into one operation. This involved combining the skills of our workforce for production, painting and assembly processes.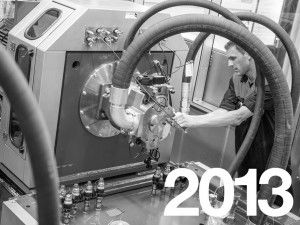 Reman Centre opened in Oosterhout
Our new Remanufacturing Centre opened its doors in Oosterhout, giving our customers access to an increased supply of components from Europe as well as Japan. It specialises in the supply of main pumps, swing and travel motors, and cylinders for Zaxis excavators, and transmissions for wheel loaders.
First hybrid excavator launched
The first Hitachi hybrid excavator was launched in Europe. The ZH210LC-5 combines a hybrid system with the energy-efficient TRIAS hydraulic system, to significantly lower fuel consumption and CO2 by up to 31%.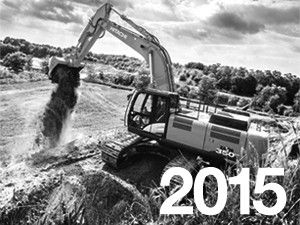 Hitachi launches the first Zaxis-6 excavator in Europe
Building on the success of the previous Zaxis-3 and -5 ranges, the -6 medium and large excavators were launched, offering high levels of productivity at the lowest possible cost of ownership. They are among the quietest, fuel-efficient, environmentally friendly and technologically advanced Hitachi machines to date.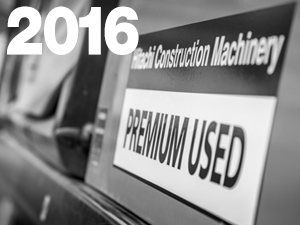 HCME launches the Hitachi Premium Used scheme
The Premium Used scheme provides customers with peace of mind when they purchase a used Hitachi model, guaranteeing a high-quality machine with an approved warranty.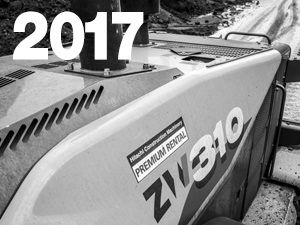 Hitachi Premium Rental is launched
Under the Hitachi Premium Rental initiative, our excavators and wheel loaders were made available to rent direct from our dealer network. It offers customers access to the latest Hitachi models and provides maximum flexibility.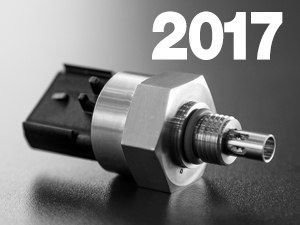 An industry-leading innovation
Hitachi unveiled a first for the construction industry. As part of its ConSite remote fleet monitoring system, two unique sensors were developed that monitor the quality of an excavator's engine and hydraulic oil, 24/7.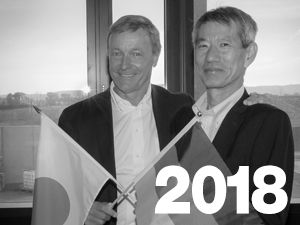 Joint venture
Hitachi Construction Machinery Co., Ltd announced an agreement with KTEG Kiesel Technologie Entwicklung GmbH to establish a new company. This develops electric construction machinery and special application products for the European market.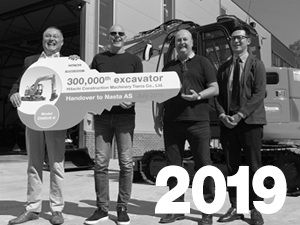 300,000th excavator
We celebrated the delivery of our 300,000th Hitachi compact excavator produced at the Hitachi Construction Machinery Tierra Co., Ltd factory in Japan! A customer in Norway took receipt of the ZX85US-6 machine in a special handover ceremony.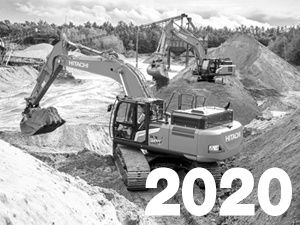 Launch of Zaxis-7
Hitachi proudly unveiled the latest machine range – the next generation Zaxis-7 medium excavators – to its European customers. With a redefined design, they will offer opportunities for owners to increase profits, as well as a more comfortable working environment for operators.