When you buy a Hitachi machine, we want you to achieve a maximum return on your investment. So we've equipped our dealers with the tools, knowledge and resources they'll need to make sure your machine consistently operates at an optimum level.
In addition to technical expertise, our dealers can offer you extended warranty options and service contracts, preventative maintenance advice, and assistance with parts and components. They'll go the extra mile to monitor the condition of your equipment, whether it's online using our remote monitoring application (Global e-Service) or out in the field taking oil samples. Ultimately they will support you and your business throughout the operational life of your Hitachi machine.
Dirk Ponnet,
DEC
"Our Zaxis excavators have always been extremely reliable and we have enjoyed a good level of service from [Belgian HCME dealer] Luyckx," says Dirk Ponnet, DEC General Manager.
Yvan Ryser,
Lachat
Yvan Ryser, General Manager, Lachat, says: "We know that we can rely on [Swiss HCME dealer] Probst Maveg, which offers an excellent after-sales service and an immediate response if and when required."
Martin de Koning,
Gebr. De Koning
"We use HCME Domestic's technical support when the machines are new or if we have a more complex job to carry out on one of the older cranes," says Gebr. De Koning Equipment Manager, Martin de Koning.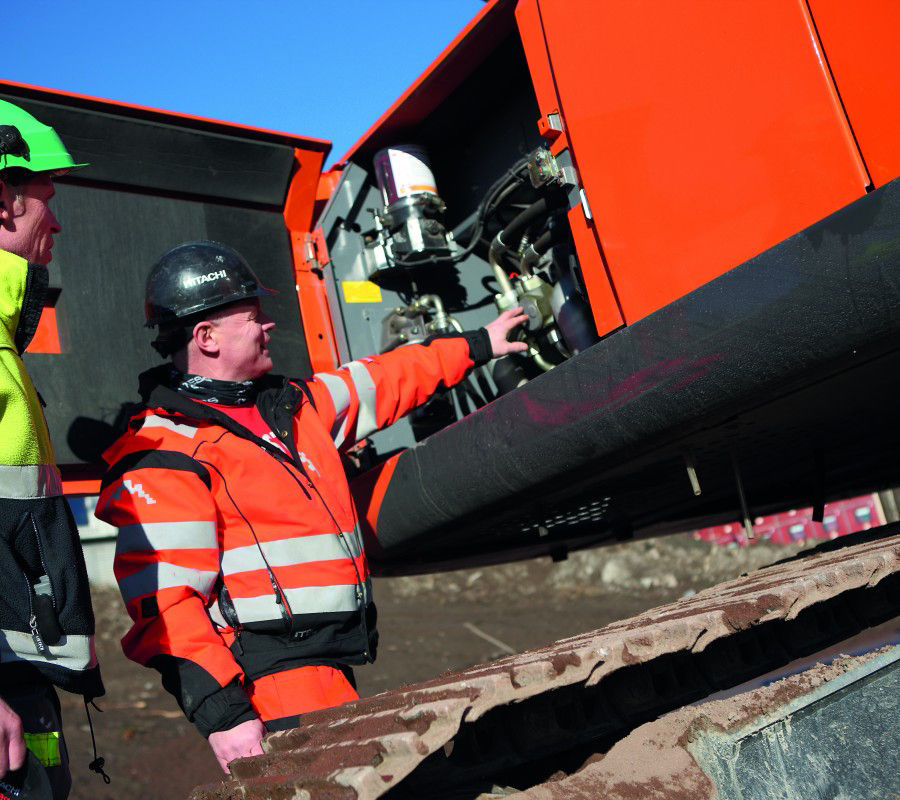 Extended warranty and service contracts
Although every new Hitachi model is covered by a full manufacturer's warranty, sometimes additional protection is required, particularly if your machine is working in challenging conditions, or if you want to minimise repair costs. In that case, you can call on your local dealer for HELP (Hitachi Extended Life Program) – a unique extended warranty, or tailor-made service contracts.
Technical support and training
We share our Hitachi know-how and engineering expertise with our dealers, so they can provide you with a high level of technical support, as well as theory-based and practical training for your operators.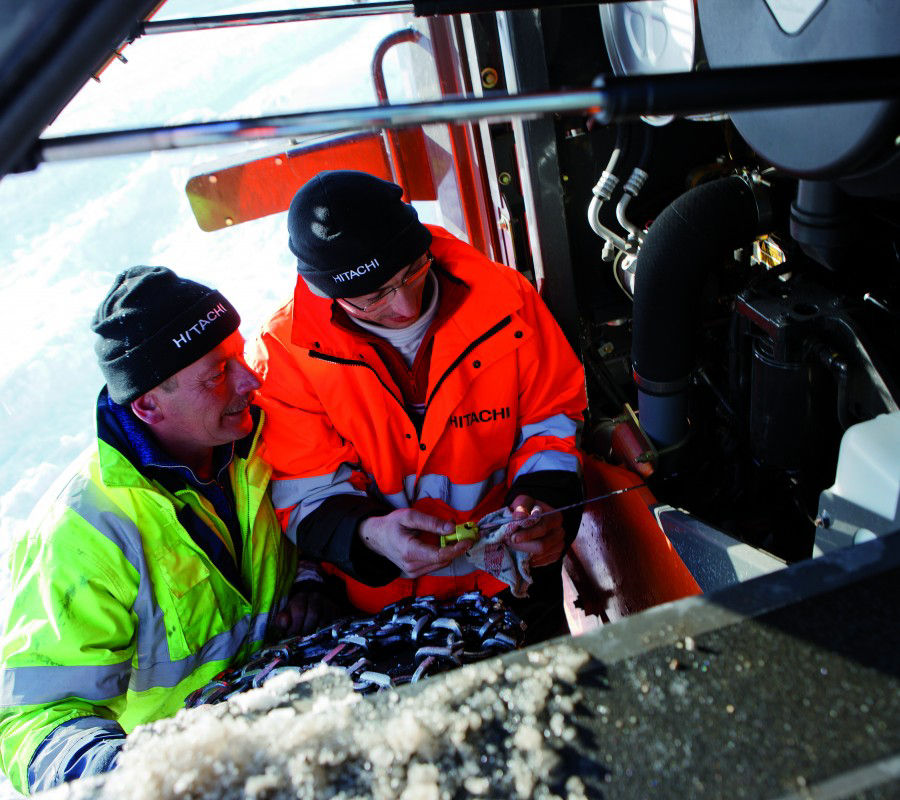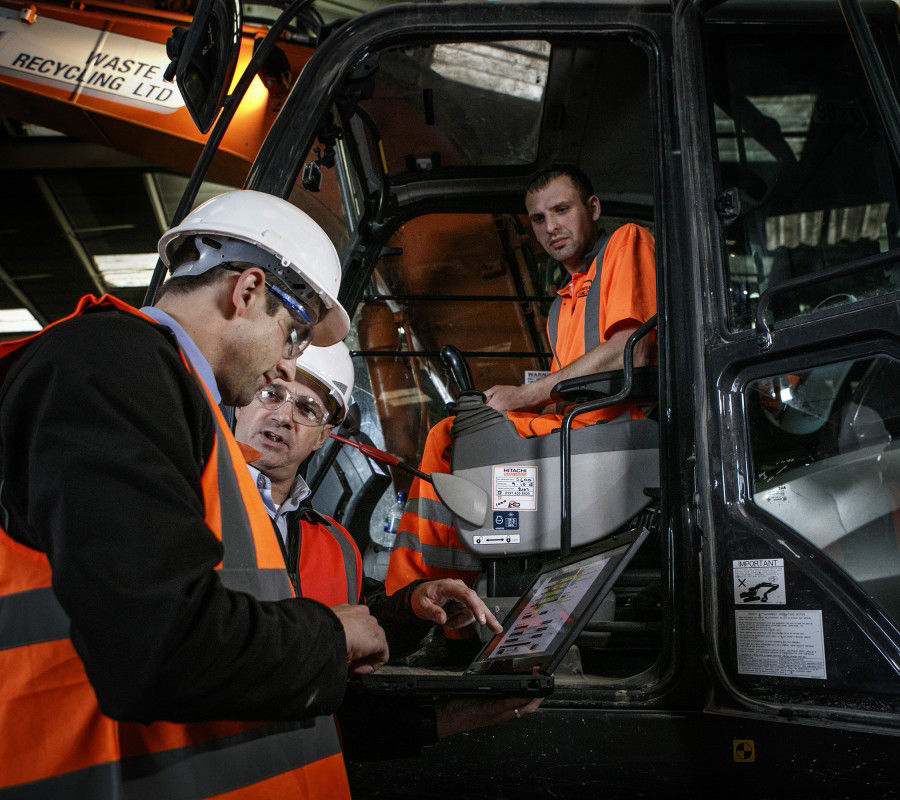 Global e-Service
You and your dealer can monitor your Hitachi machines remotely using the online application, Global e-Service. It supplies a wealth of data on the operation of Zaxis medium and large crawler excavators, wheeled excavators, and a range of ZW wheel loaders. This will help you to increase productivity, enhance efficiency, maximise availability and reduce your running costs.