Hitachi Construction Machinery working its magic at Efteling's Fairy tale Theme Park
A Hitachi Construction Machinery (HCM) ZX170W-5 has been put to work at the world-famous Efteling Theme Park in The Netherlands, assisting with the important reconstruction of a section of its Fairy tale Forest.

The perfect machine for the job
The Zaxis wheeled excavator had an important role to play in rebuilding the three giant mushrooms from the Theme Park's Mushroom Village, which were removed from the Forest at the end of April to be upgraded. Efteling designer Karel Willemen says: "The original mushrooms needed to be replaced to make it a little more contemporary and accessible to all children."
This is where Hitachi Construction Machinery Nederland came in. With brickwork on the mushroom stems completed soon after, the ZX170W-5 was used to transport the heavy mushroom hats during the night. This durable model proved to be the perfect machine for the job of carrying these huge pieces – which had a diameter of 3-5 metres. The hats then needed to be perfectly aligned for attachment to the correct stems, a tricky task for any other machine!
The renovated Mushroom Village reopened at the end of summer – and the team at HCM NL is delighted to have played their part in bringing this Fairy Tale to life!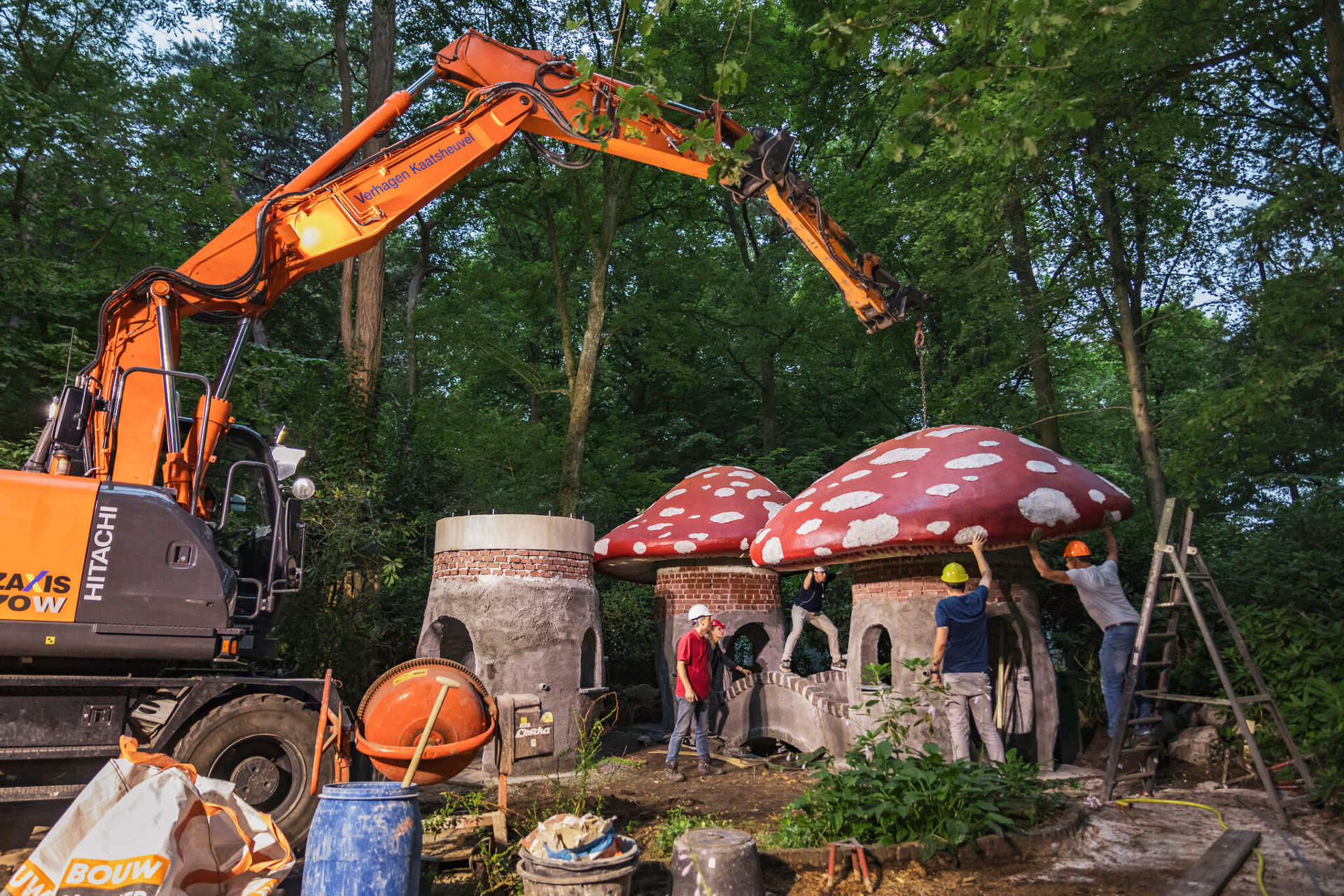 Why stop reading now? Others also liked: