Ceulemans Fr & Co celebrates 40 years of success with Hitachi and Luyckx
To mark HCME's 50th anniversary, we are celebrating the success of our dealer network and customer base through a series of insightful articles. In this latest instalment, Onsite meets Ceulemans Fr & Co's Wim Ceulemans…
Quality work
Father and son Wim and Herman Ceulemans are the third and fourth generations of the family to work for the company that was founded by Frans Ceulemans in 1953 – when he bought his first truck to transport and deliver building materials. Since then, his son (and Wim's father) Herman took over in the early 1970s, by which time Ceulemans Fr & Co was also engaged in earthmoving projects.
"I was always interested in working with excavators when I was at school in my early teens," says Wim. "I sat in a UH081 for the first time when I was 15 and have worked for our family's business ever since. Sadly, my father passed away at the age of 48 and so I was forced to learn the business at 23 years old.
"Thankfully, my grandfather was able to step in again and help me. I learnt so much from him and we managed to make it work. And as we look forward to celebrating our 70th anniversary next year, I am proud to have my son Herman and stepson Sacha (Geerts) as shareholders in the company."
Quality work
Based in Wim's hometown of Berlaar, south-east of Antwerp, Ceulemans' headquarters is located on a five-hectare site within an industrial area. The company had 100 employees working across four divisions: building materials, road construction, drainage and earthmoving.
Represented by the slogan, "Strong in quality work", the contractor's largest projects have included the construction of the A12 highway and high-speed railway link between Antwerp and Brecht. The main activity today is earthworks, specialising in the excavation of clay from a 30-hectare pit that it owns and operates at Schelle, south-west of Antwerp.
"We purchased ten hectares in 2001 and began working at the clay pit – and this is the most satisfying and successful project in our history," explains Wim. "In 2008 we acquired another 20 adjoining hectares and the site's still running to this day! The clay is of the highest quality and we currently sell it to contractors for reinforcing dikes as part of the Dutch Flood Protection Programme. So this project certainly has a future too."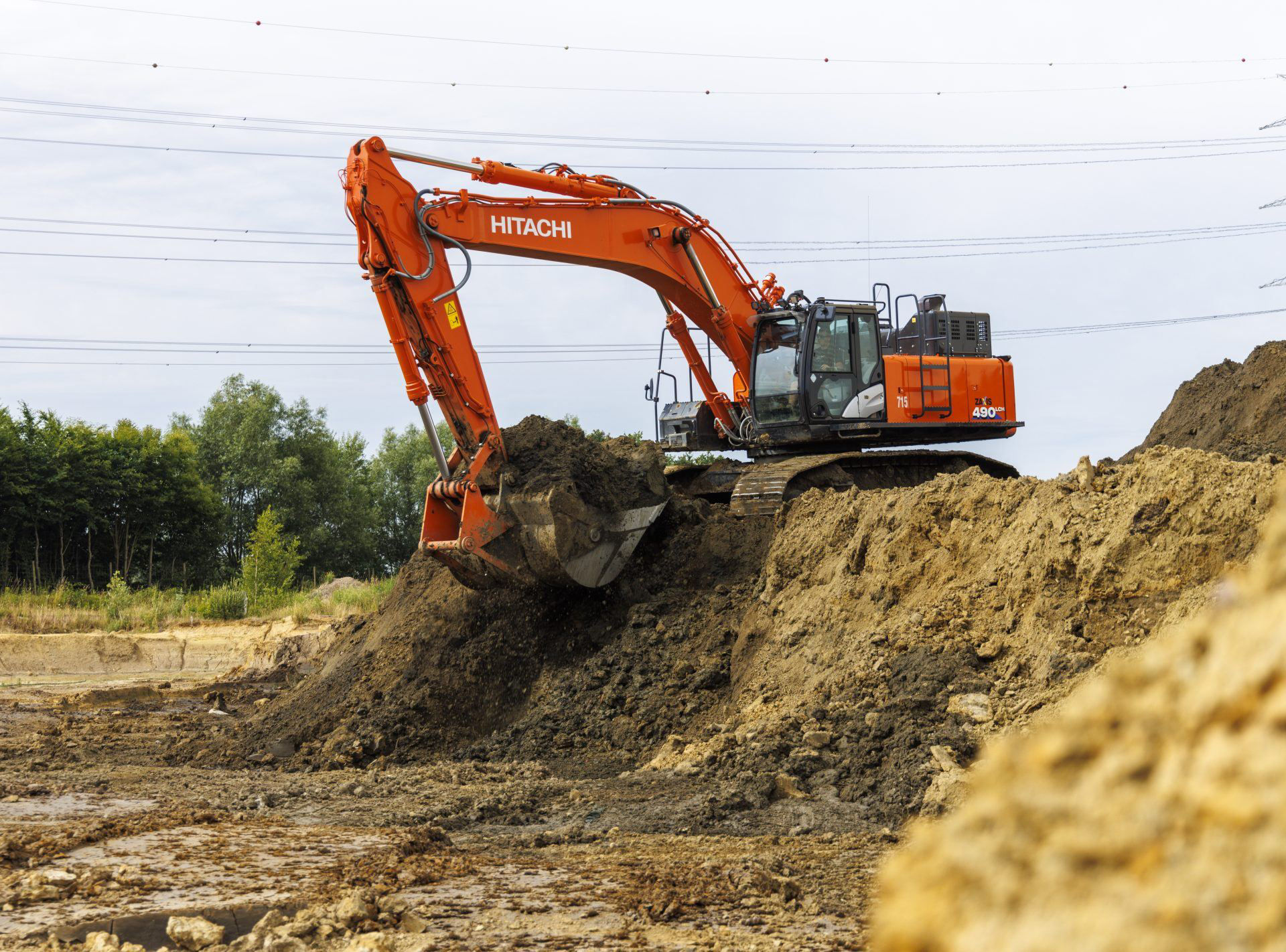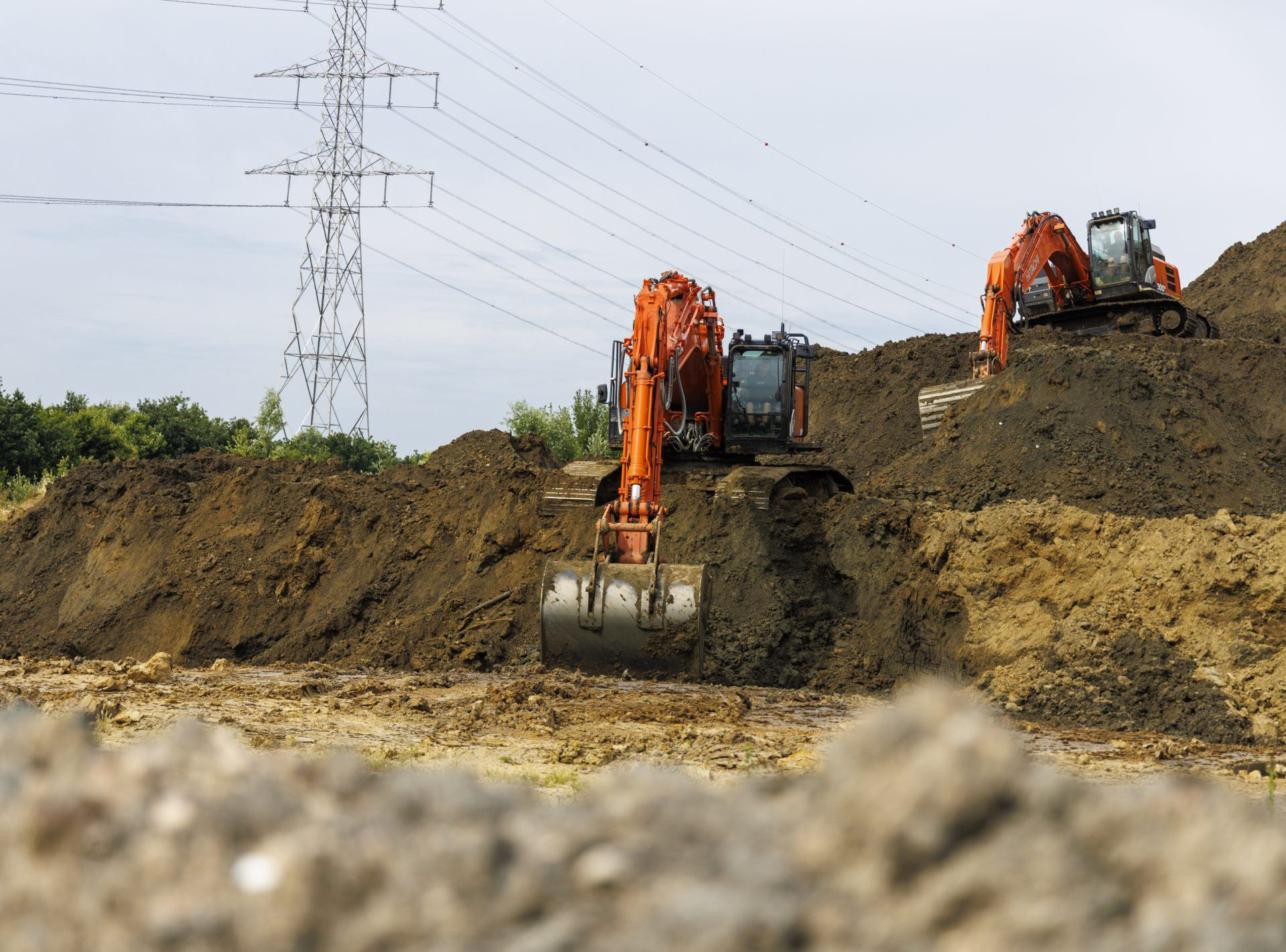 First Hitachi customer
In 1982, Ceulemans Fr & Co ordered the first four UH-series machines (two UH101s and two UH081s) from Luyckx – the newly appointed Belgian Hitachi dealer at that time. That was the start of a long and successful relationship between the two companies, with the contractor having bought over 30 excavators since then.
"We have been working with Luyckx for over 40 years, because of the good understanding and the friendly business relationship we have built together," says Wim. "We are convinced of the quality of the products and service we receive, so we hope to continue working with Luyckx and Hitachi for many years to come."
Ceulemans Fr & Co's current fleet includes two ZX490LCH-6s (2018 and 2019), a ZX300LCH-6 (2017) and a ZX135US-3 (2005). "We dig exclusively with Hitachi excavators, and all our machines have proved to be equally reliable and had a strong resale price. My favourite model is the ZX490LCH-6 because it's modern and sophisticated, as well as being more user-friendly and fuel efficient than previous generations.
Old v new
"The big difference between the first (the UH081) and last machine (ZX490LCH-6) that we have bought from Luyckx is the remarkable productivity that the modern-day version is capable of. Operator comfort in the cab is another big improvement on the past, never mind the opportunities to enjoy, for example, an adjustable armrest and air conditioning – everything you need!
"Times have also changed from a business point of view, in that you must have a contract in place for everything. In the past, we used to make agreements verbally or by handshake. And finally, everything has to be done relatively faster now. That leads to more time pressure, with the result that sometimes you aren't able to finish a job to perfection."