Constructing a new skyline in Vienna
A ZX350-7 excavator with clamshell telescopic arm (CTA) has recently been put to work on a prestigious project in Vienna. Owned by PORR AG, the special application excavator has been working on the construction of the new DC Tower 2. With an impressive depth range of up to 30 metres and a loading time of only 50-60 seconds, the durable model has already proven itself up to the task of this demanding contract.
Optimal visibility
The machine's cab has been specially designed to extend forward by 1.3 metres to ensure optimal operator visibility and comfort. It has also been equipped with an extra monitor, showing the display for an additional camera attached to the telescopic arm. The ZX350-7 CTA has enabled PORR AG to excavate to depths of 16-22 metres below ground level, making it an especially productive piece of machinery.
PORR AG is hugely satisfied with the performance of this latest addition to its growing Hitachi Construction Machinery (HCM) fleet. The company already has another contract lined up working on Vienna's subways, for which this ZX350-7 CTA model will again be vital.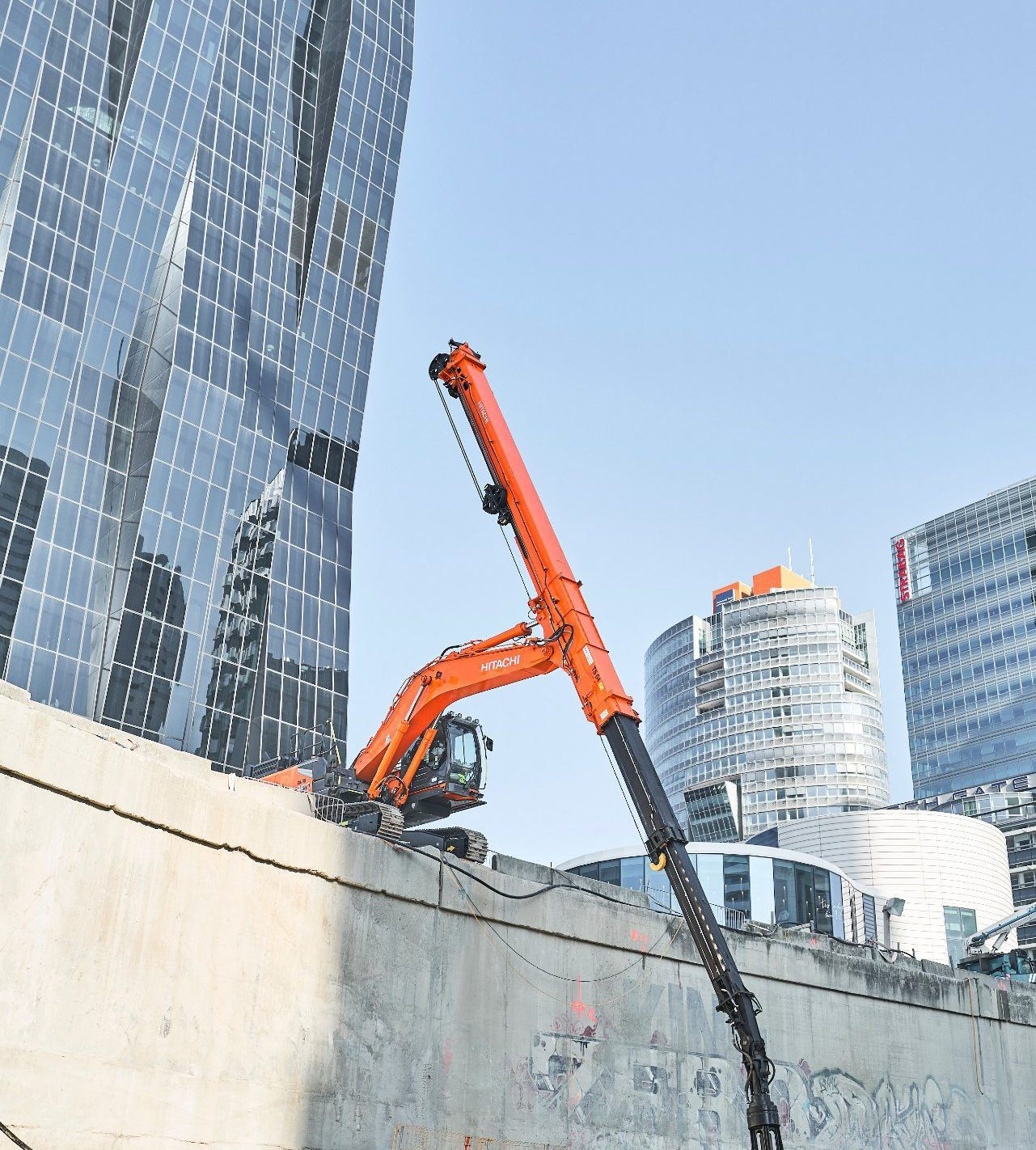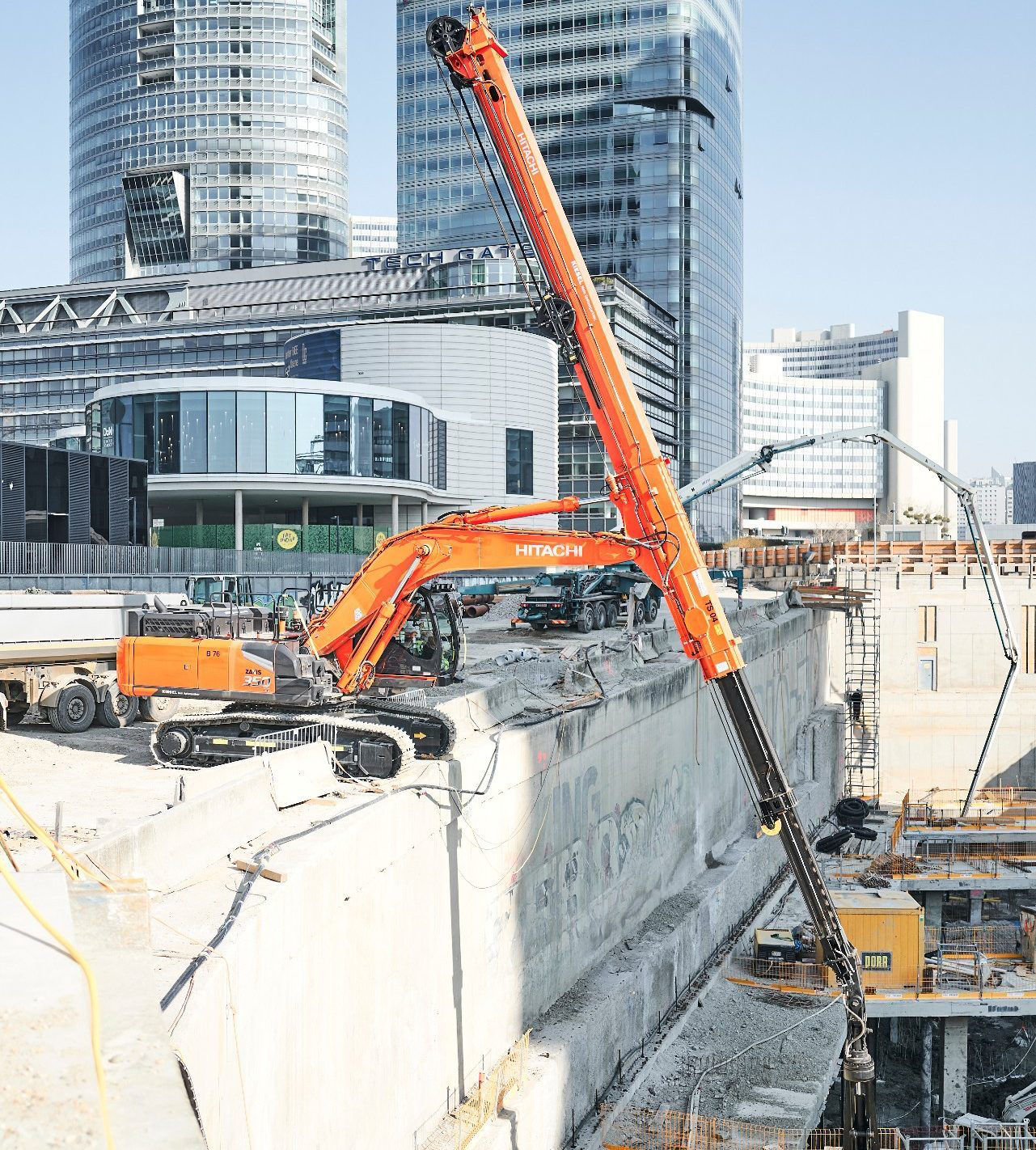 A productive partnership
The machine was supplied by the Austrian branch of authorised HCME dealer Kiesel, which has previously delivered a number of other machines to PORR AG. The two companies value their ongoing partnership.
Established in 1869, PORR AG is one of Europe's leading construction companies. With offices across Germany, Switzerland, Austria and further afield, it offers a holistic, full-service approach. It continues to rely on the leading construction machinery brands for its varied and intense work globally, which has led to it adding a significant number of high-quality HCM excavators to its fleet in recent years.