A history of reliability
Based in Pirttikylä, near Närpiö in Ostrobothnia, the Ekman family business specialises in agricultural, forestry and civil engineering work. Börje Ekman has been contracting Hitachi construction machinery for more than 40 years, and this latest Zaxis-7 machine was the company's fifth consecutive Hitachi machine.
"Hitachi has impressed us with its reliability and low maintenance costs," says Börje Ekman, the father of the family business. "We had the previous Zaxis-5 machine for seven years and we only had to replace one hose in addition to normal maintenance, so we can talk about a durable machine," say Father Börje and son Thomas together.
Ekman's Hitachi services have long been handled by Finnish Hitachi dealer Rotator Oy's contract service point, Östec Machine in Maalahti. "With them, maintenance has been flawless, you always get service when you need it – even around the clock," praises Thomas Ekman.
Versatile, powerful, sustainable
The machine does a range of work including "excavation of field ditches, cleaning of forestry border and infrastructure work" says Börje Ekman, "as well as foundations for houses and traditional earthworks for municipalities and private individuals."
The key benefit to the company is that "the Hitachi ZX130LCN-7 is agile and powerful enough for all our needs," says Thomas, but another feature that impressed him is that "there is no SCR [selective catalytic reduction] device in the ZX130 and ZX135 models at all." Without the need to convert harmful exhaust emissions into safer, more ecologically friendly compounds, the Zaxis-7 machines eliminate the cost of maintaining or replacing SCR systems and dramatically improve the safety and sustainability of these machines.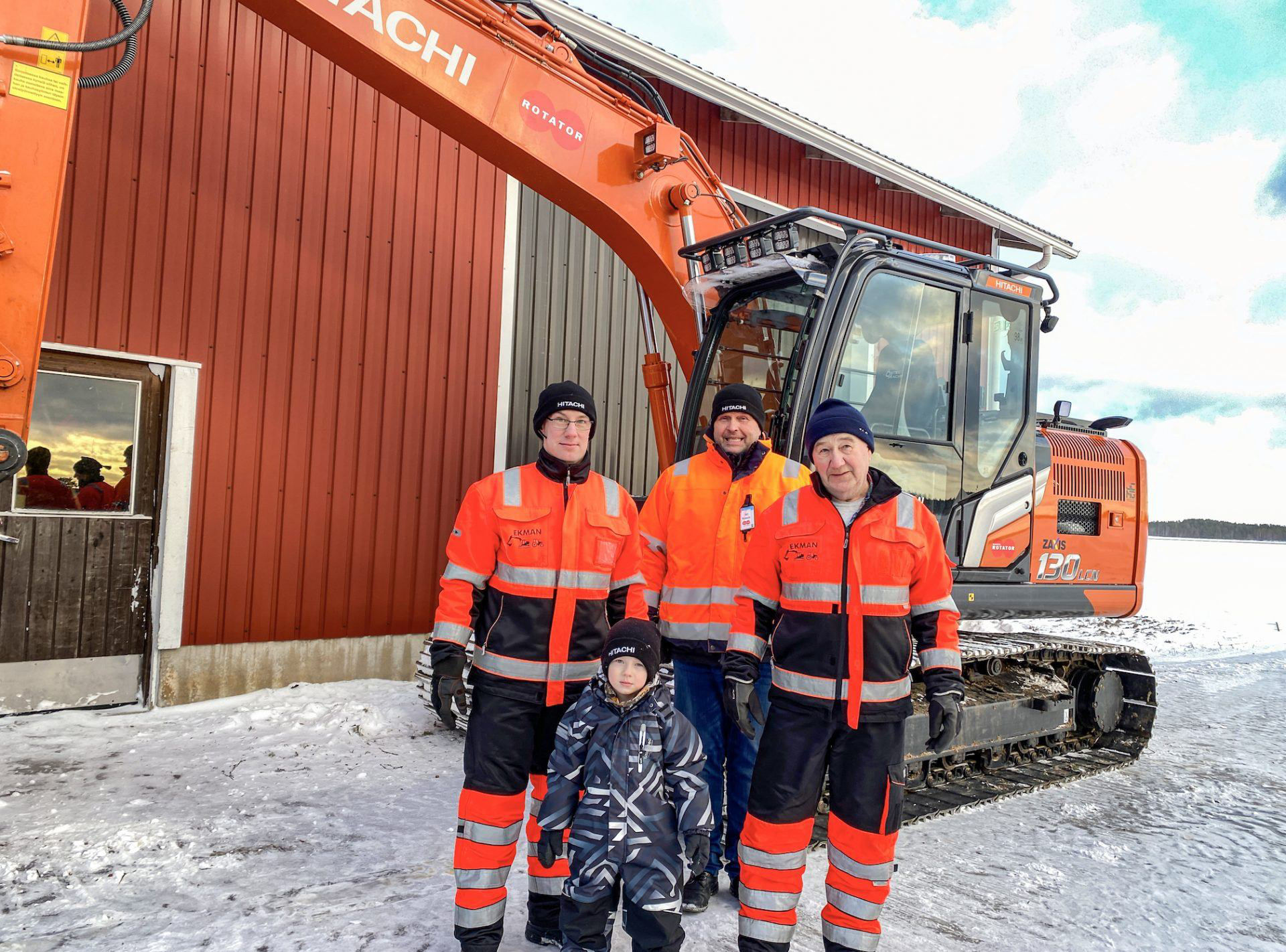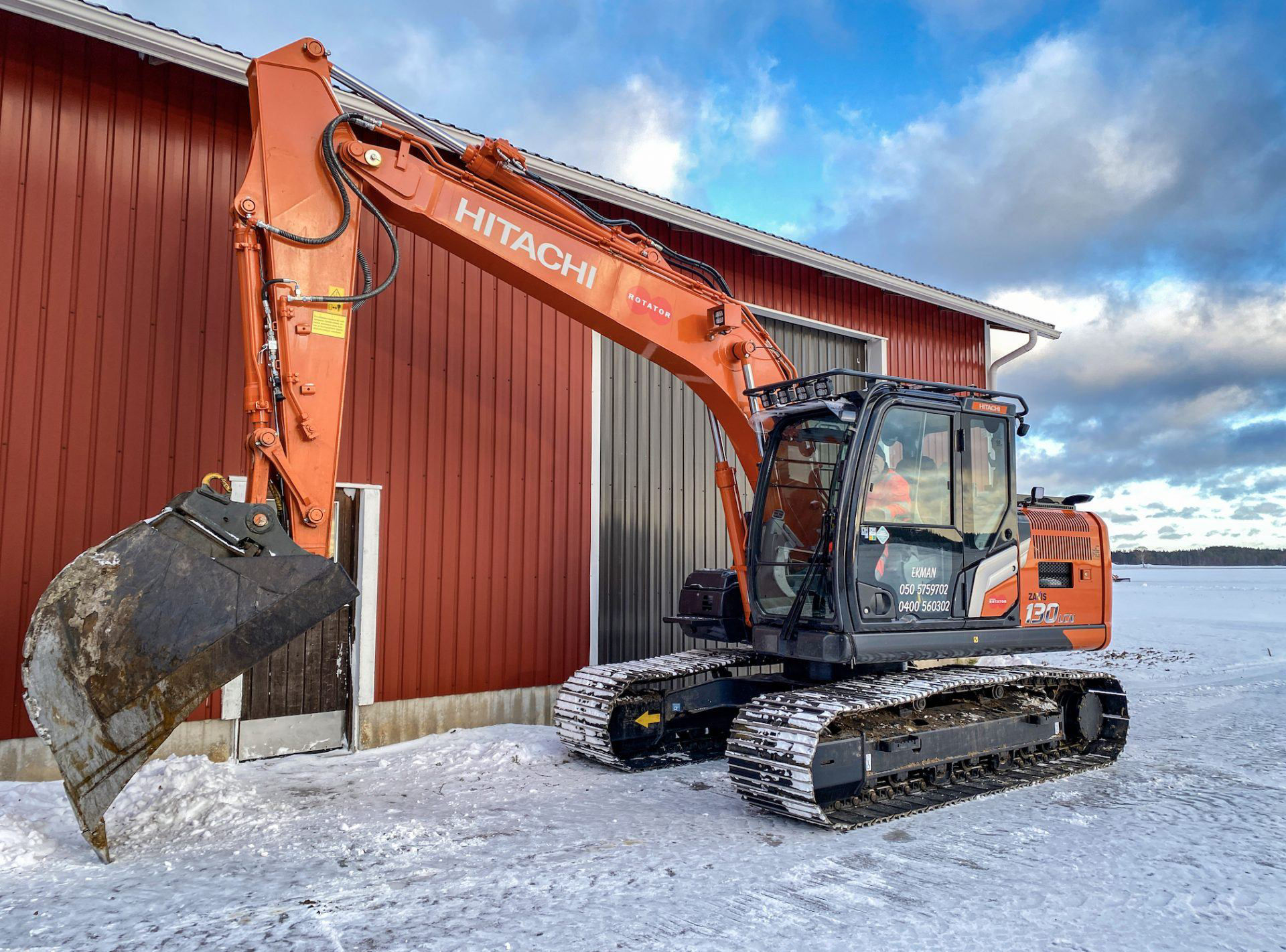 Spacious and quiet cab
For the first two months, Börje has been becoming more comfortable with the controls of the ZX130LCN-7. "The machine is so good that Dad has taken it upon himself to operate it," laughs Thomas. "I was the first to pay attention to the silence of the cab when it arrived with us. I drove the old machine and jumped straight into this new one, so the difference was really clear to me," Thomas continues.
"Visibility to the job site is always excellent thanks to the 270-degree Aerial Angle camera and new high-precision display. The cameras increase both work speed and occupational safety," Börje concludes.