Four generations of men and machines
The Dutch contractor, A Molenaar, has an impressive history and a long-established relationship with Hitachi Construction Machinery (Europe) NV's domestic dealer (HCM Nederland). Adam Molenaar (current owner André Molenaar's grandfather) started his working life in farming at Bergambacht, to the east of Rotterdam, where he established his company with a horse and plough in 1941.
A diverse business
His successor (and André's uncle) Aris Molenaar, diversified into the construction sector. When André joined forces with Aris in 1998, the company curtailed its agricultural work in favour of construction.
When Aris left the company in 2006, André worked in partnership with his cousin until the start of 2019. Then his three sons took on a 63% share of the company to their father's stake of 37%. Eldest son Peter (30) and brother Arno (28) now manage the company's projects and prepare tenders, while youngest son René (26) manages sister company Molenaar Zand en Grond BV's aggregates yard.

Excellent relationship
The Molenaars lead a team of 30 dedicated staff, whose work on road construction and sewage contracts accounts for between 60 and 70% of the company's current turnover. They also specialise in drainage and groundworks projects.
The family's successful partnership with HCM Nederland has blossomed via an excellent relationship with Hitachi's sales representative Kees van Vliet. He has known André for over 30 years and recognises that his customer is a useful reference for other potential Hitachi owners, calling him the "other sales guy" in the area. They both value the trust that has developed between the two companies.

The firm's first Hitachi excavator was an EX150LC, which André also operated and recalls "the excellent handling". When he took responsibility for the company's fleet, it consisted of five machines, but he needed to invest in more equipment to keep up with demand.

Since 2008, the fleet has grown to 20 and includes: a ZW180-5 wheel loader; three Zaxis short-tail swing mini excavators; a wide range of medium excavators from the ZX130LCN-6 to the ZX350LC-3; and five ZX140W wheeled excavators.

"We have owned all four generations of the ZX210 and ZX140W, from the original Zaxis line-up through to the -3, -5 and -6 models," says André. "The ZX210 is an excellent all-rounder, and can cope with smaller and larger jobs, as well as soft ground. The ZX140W is the perfect size for our work, and the two-piece boom also allows us to complete our jobs quickly and easily."

When asked why he has bought as many as 40 Hitachi machines, André explains: "The machines, service and people continue to be excellent. We've had very few problems over the years and the handling continues to be one of the strong points. There is a good price/quality ratio, a strong resale value and they are even beautiful to look at! Hitachi is always there for us if we have a problem. The dealer thinks about everything from our point of view."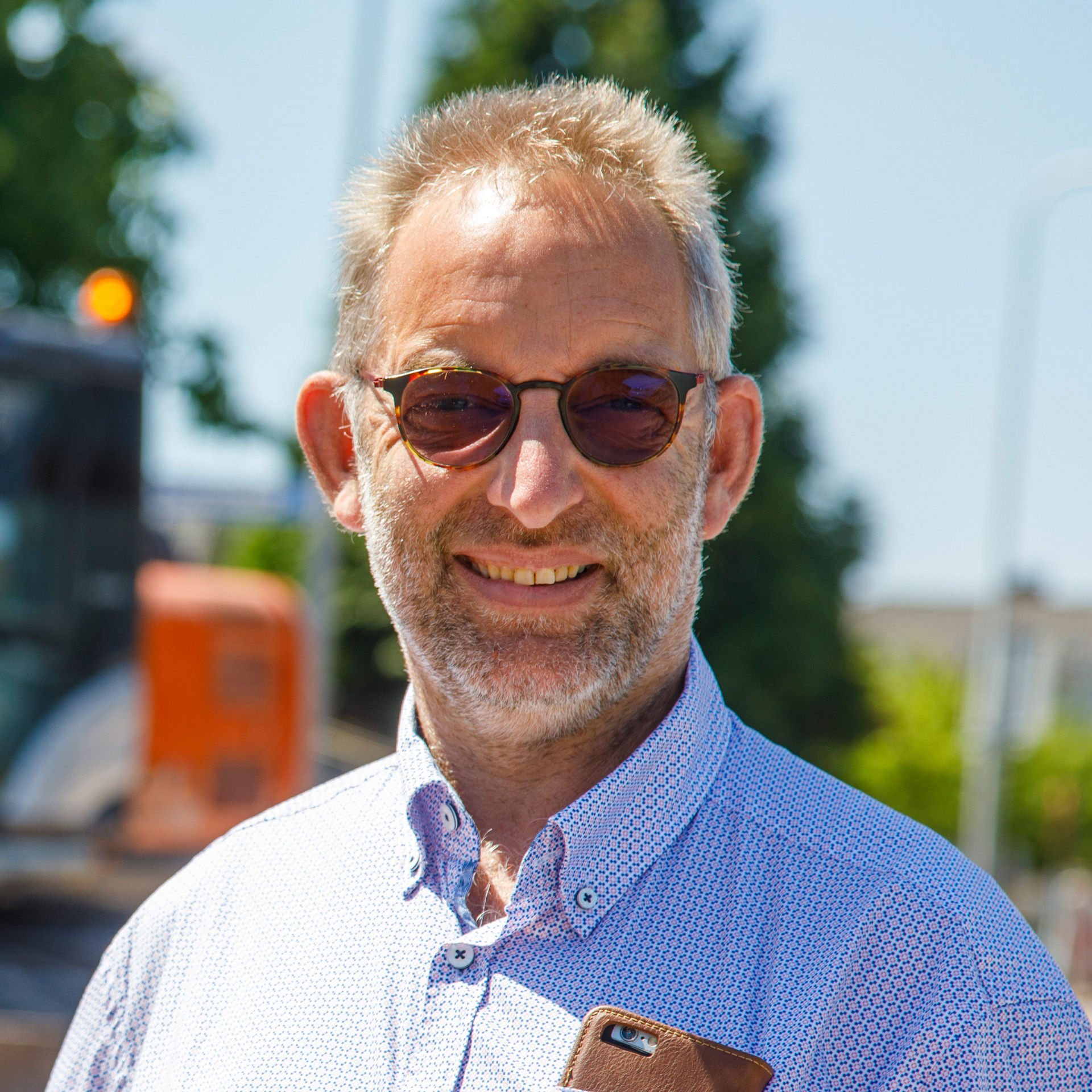 André Molenaar
Owner
"We're always surprised at how Hitachi can improve on a near-perfect machine."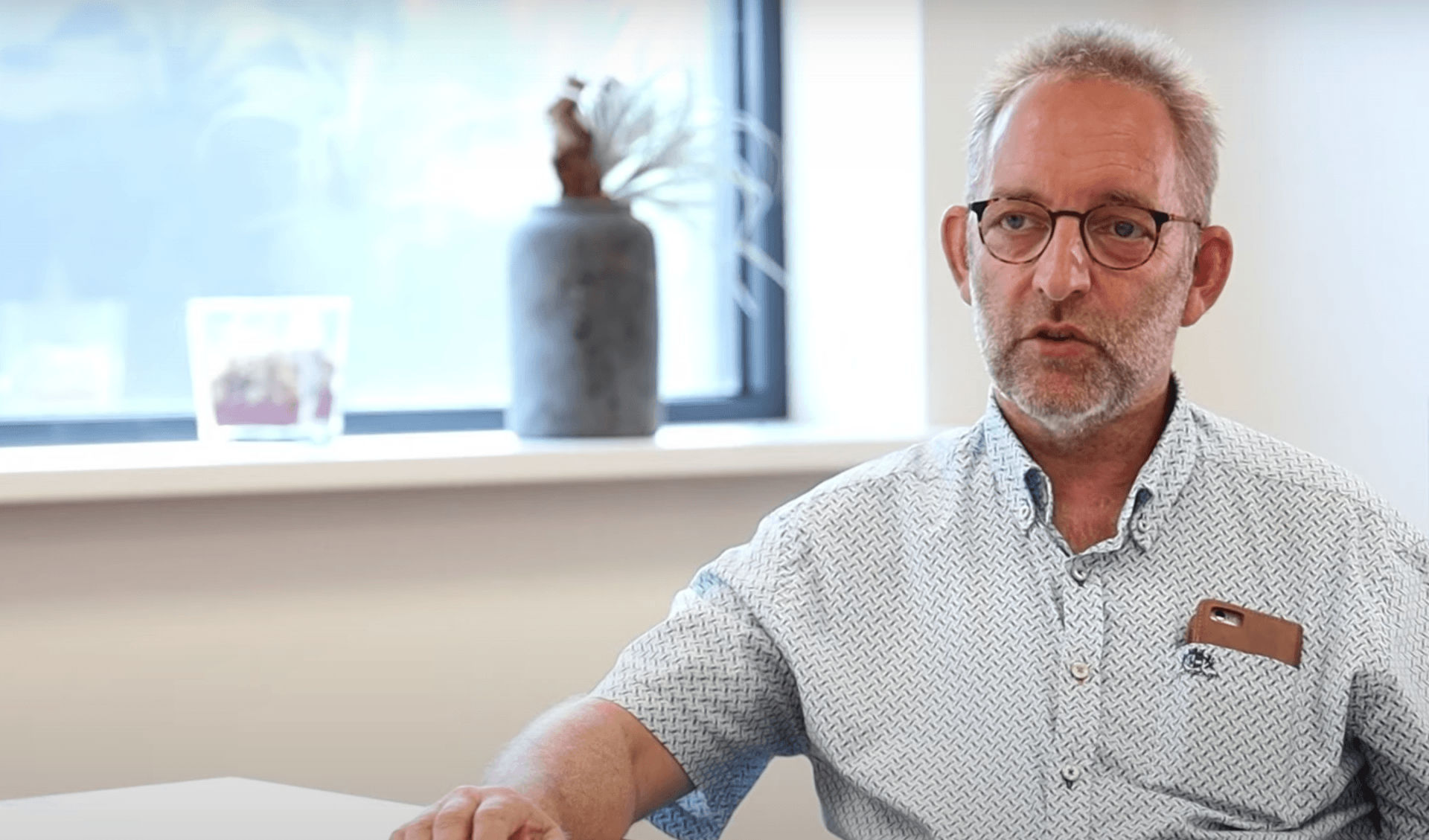 Orange-tinted glasses
With such a large fleet, A Molenaar attracts attention from Hitachi's competitors. However, André always has the same answer for the other sales representatives: "I say to them, 'Look outside, we only have Hitachi machines, so don't even bother asking…!'
"Hitachi is a stable company and the machines are so reliable. People say that I am wearing orange-tinted glasses, but it's all about our 30-year history! Hitachi has played such a big part in the development of our business."

The future's not only bright for A Molenaar, but it's also orange. "We're looking forward to the next generation of Zaxis-7 excavators," adds André. "We're always surprised at how Hitachi can improve on a near-perfect machine."

Looking ahead, André hopes his sons will maintain the stability of the company, while enjoying some steady growth. "When I was 30, my dream was to own a company and it came true. However, I never thought it would grow to this extent. If my grandfather could see how his company had developed, he would be very proud and amazed at what four generations of men and machines have achieved."