Hitachi excavators are the total package for Finnish contractor
Finnish contractor Laamavuori Infra Oy recently added a ZX135US-7 to its 11-strong Hitachi Construction Machinery fleet. The Savonlinna-based company purchased the machine from authorised dealer, Rotator Oy, to work on infrastructure and renovation projects in the region.

Reliability is Hitachi Construction Machinery's strength
Laamavuori Infra was founded in 2008, but its roots go back to 1961 when owner Mikko Laamanen's grandfather started working as a contractor in the forestry industry. The company's first Hitachi excavator was a ZX225USRLC-3.
Mikko owes the company's loyalty to Hitachi construction machinery to the reliability and versatility of the excavators, in addition to Rotator Oy's excellent customer service. "Usability, reliability and efficiency are Hitachi's strengths," he says.
"We have our own maintenance man, who has praised the ease of maintenance of the machinery. In addition, the supply of spare parts is good and fast. Rotator offers an excellent service, where the customer comes first."Like all Zaxis-7 large excavators, the ZX490LCH-7 super long front (SLF) puts owners and operators in complete control. The Stage-V compliant model has an industry-leading cab with first-class comfort and safety features. Its exceptional reliability, efficiency and productivity provide owners with opportunities to increase profits and reduce costs.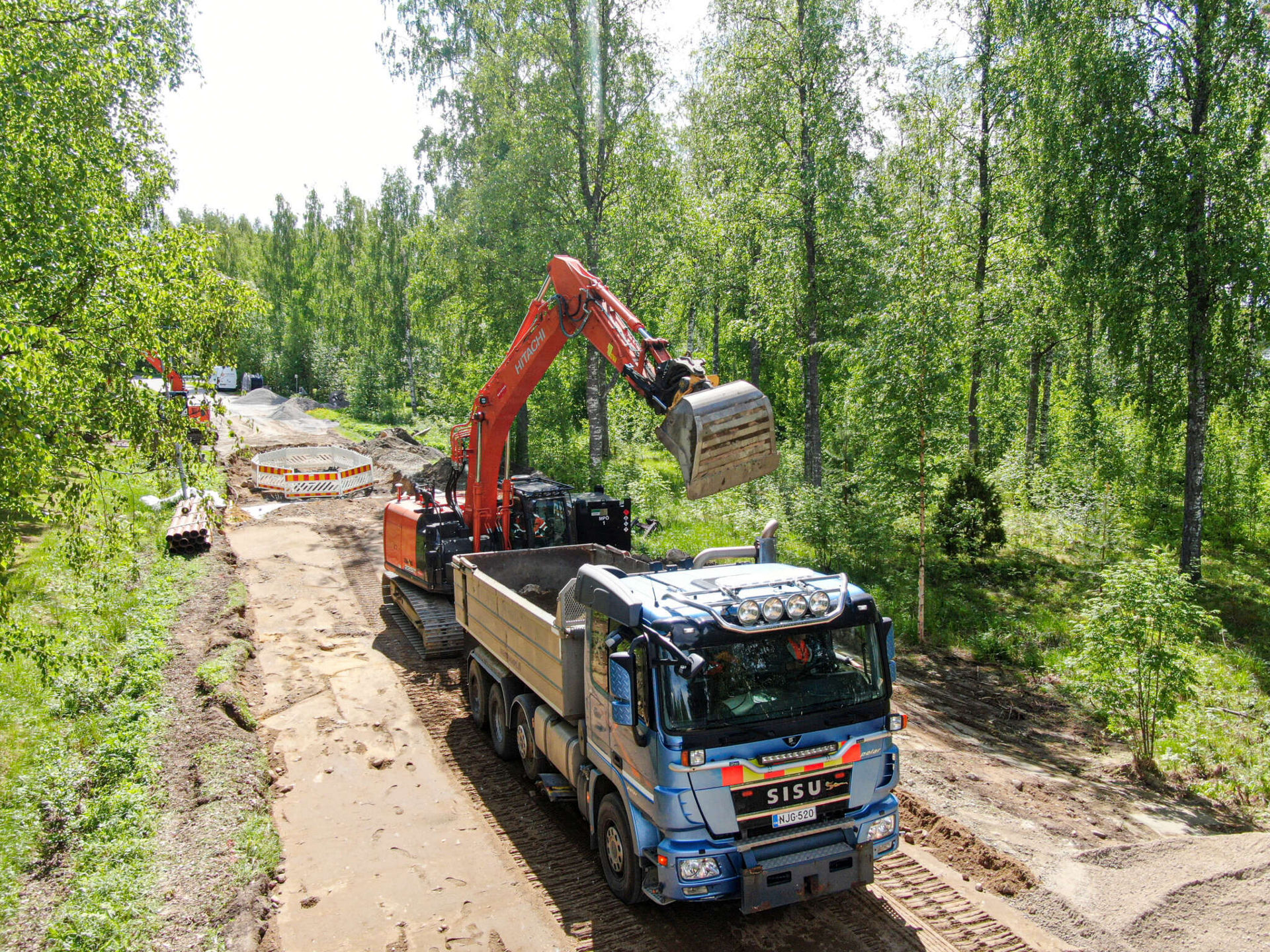 High operator satisfaction
Mikko also explains that Hitachi excavators are popular with the operators, who appreciate the machinery's performance.
Operator Jonne Lepistö adds: "Hitachi construction machines are very precise and efficient." "They are reliable and well-equipped – for example, we can no longer do our jobs without the 3D machine control."
Rotator Salesperson Vesa Lehto is equally complimentary about Laamavuori Infra.  "We understand each other – Laamavuori Infra has been a great customer. Mikko always calls when he requires something and we are able to get the wheels rolling quickly."