Longwater Gravel celebrates its partnership with Hitachi
As producers of quality aggregates, Longwater Gravel has invested in an expanding fleet of Hitachi construction equipment to work across its three quarries at Coxford Abbey, Horstead and Wymondham in Norfolk. Celebrating its platinum anniversary in 2022 and ongoing partnership with Hitachi Construction Machinery (UK), the Costessey-based company has purchased the first two ZW310-7 medium wheel loaders in the UK for the Coxford Abbey site near Fakenham.
The impressive new machines have been added to Longwater Gravel's expanding line-up of Hitachi wheel loaders: two ZW310-6s, a ZW220-5 and a ZW220-6 at Coxford Abbey; a ZW310-6 and a ZW220-6 at Wymondham; two ZW220-6s at Horstead; and two ZW180s servicing the stockyard at its Costessey headquarters. In addition, the company has a ZX210LC-6 medium excavator working as the main production machine at each of the quarries.
Productivity at Coxford Abbey
As an example, the two ZW310-7s and ZX210LC-6 at Coxford Abbey help to achieve an annual production of 120,000 tonnes of sand and shingle, type 1 sub-base, natural shingle, and recycled, decorative and specialist aggregates. Once excavated and loaded on to an articulated dump truck, the raw materials are hauled to the production plant.
One of the wheel loaders feeds them into the hopper and on to a dry screening process. This separates the large (25mm and bigger) from the fine materials, with the former being crushed and the latter being moved along to a washing barrel, which separates the sand and cleans the stone.
The stone then emerges from a wet screen into the bays for 10 and 20mm gravel, as well as coarse and soft sand. The water from the process is recycled into a lagoon, with the silt being periodically removed by an excavator. The new Hitachi wheel loaders are also used for loading trucks, material handling and creating stockpiles.
More partner than supplier
Simon Smith, Longwater Gravel's Operations Director says, "Our Hitachi fleet has been reliable over the past eight years. The machines work well and there's minimal downtime. In addition, the all-important support we receive from HCMUK is excellent.
"As a relatively small business, we can't afford for our machines to stop working. So, we must have an immediate response from an engineer or the urgent delivery of a spare part when required. The feeling we have is that Hitachi really cares, and as a result it is more of a partner than a supplier to Longwater Gravel."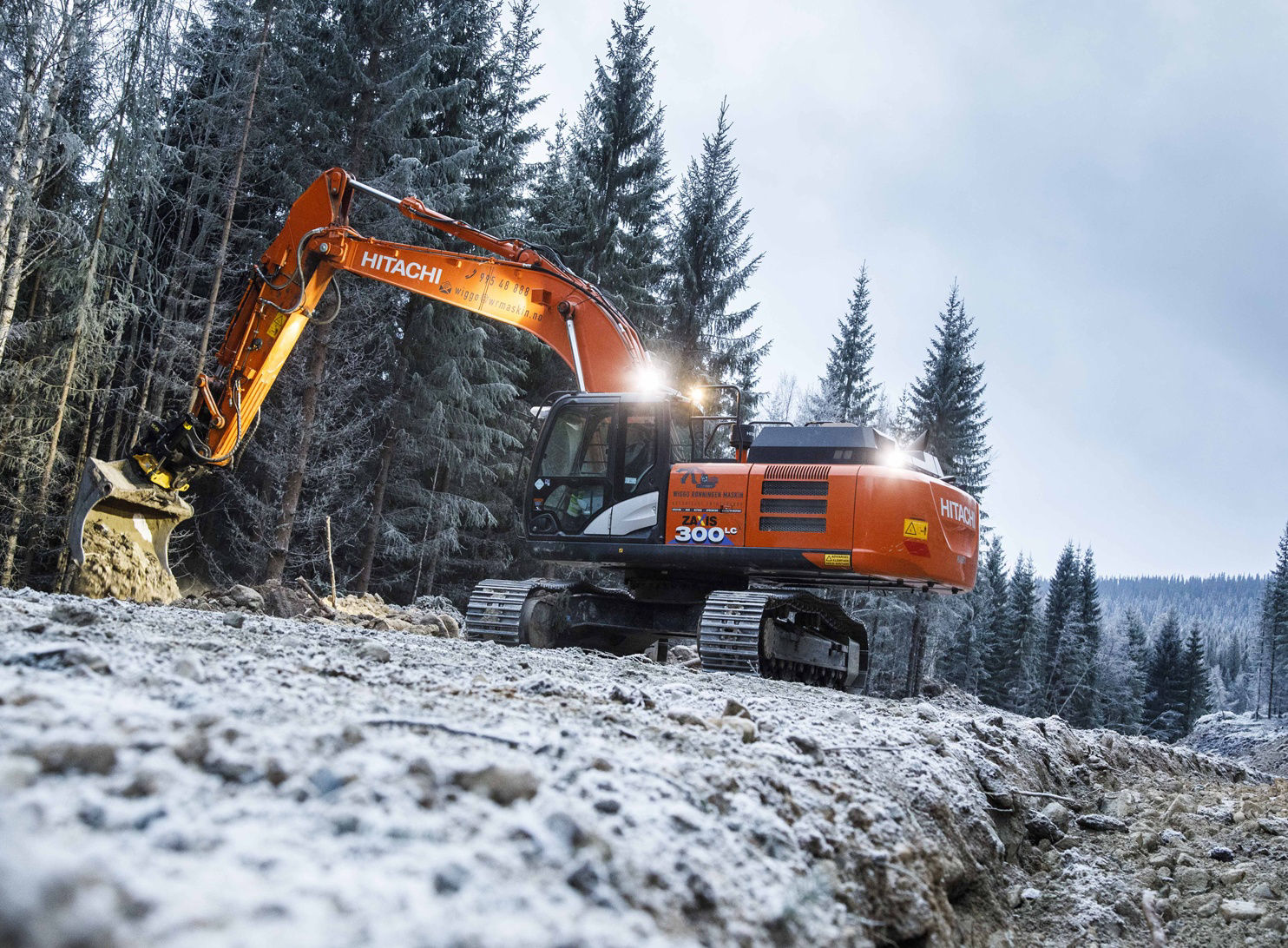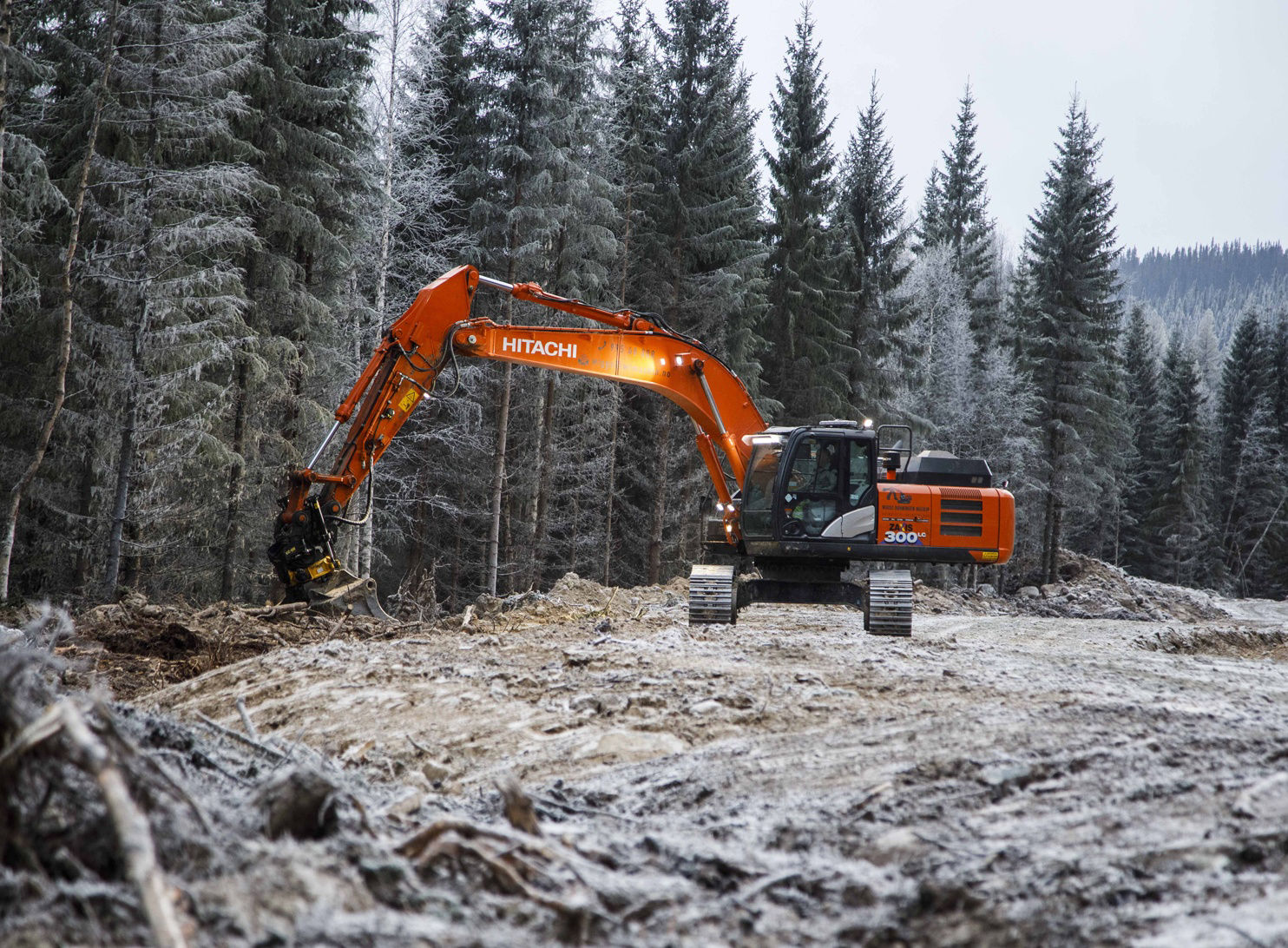 In a league of their own
Longwater Gravel's Quarries Manager Rupert Jarvis is also an experienced operator, and therefore has a qualified view on the company's range of Hitachi construction machinery. "I like Hitachi machines in comparison with other brands, as they do exactly what it says on the tin. They have a high level of availability, an impressive work rate and guarantee excellent productivity.
"The ZW wheel loaders are reliable and robust – none of the other brands work as well as Hitachi machines. They will out-perform anything else in the market. In addition, Zaxis excavators are in a league of their own.
"There's more than enough power to drive the unique Hitachi three-pump hydraulic system, which means that they are agile and precise. They can out-dig better than anything else and load a truck so quickly. The ZX210LC-6 is one of the best excavators ever built, and the engine and undercarriage cannot be beaten."