Making a BIG difference
A Finnish contractor relies on the consistency and quality of the Hitachi Support Chain after-sales programme – technical support, parts, remote monitoring and extended warranty – provided through the local Hitachi dealer, Rotator.
A growing fleet
Maanrakennus Lassi Kaiponen Oy was founded in 1985 by the current owner Tuomas Kaiponen's father, Lassi. In fact, the Vihti-based company started out life operating on forestry projects, only a few days after he was born in January of that year. Tuomas has worked for the family company since he started his career.
Maanrakennus Lassi Kaiponen has eight employees, who work on its utility, road construction and groundworks projects in Helsinki and within a 50km radius of the capital city. These contracts are evenly split over public- and private-sector work, and the company also acts as a subcontractor for larger construction firms.

"We work in the same way, week in, week out," says Tuomas. "There are no changes in this type of work. I trust my colleagues to carry out their tasks to the best of their ability, so that we can deliver the same high level of results every time."

Helping to retain the company's contracts is a key part of Tuomas's role. "It helps that we keep a relatively new fleet of reliable Hitachi excavators and have a high level of first-class dealer support," he adds. "We need to have tough machines to work all year round, even in winter conditions with temperatures as low as -30°C."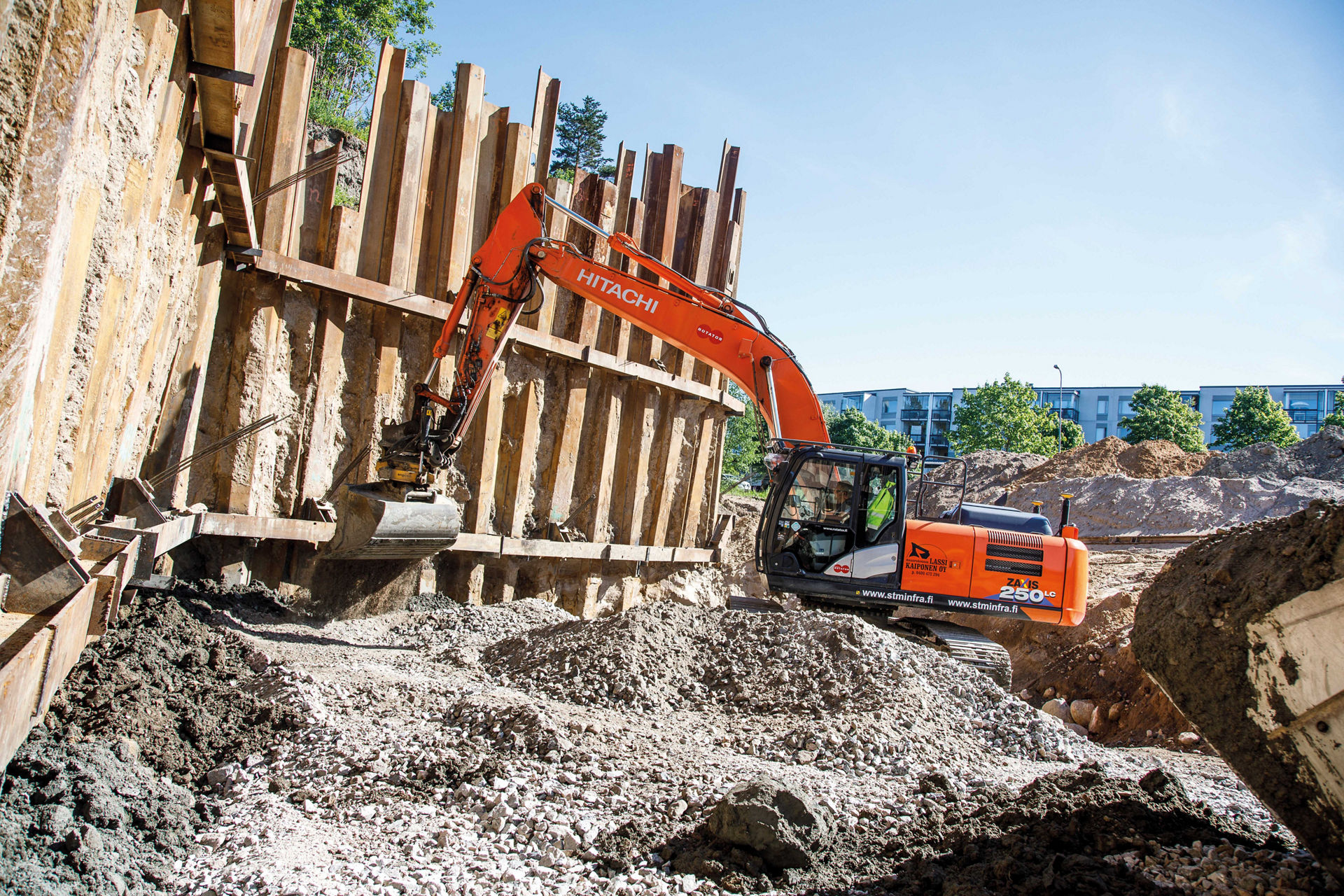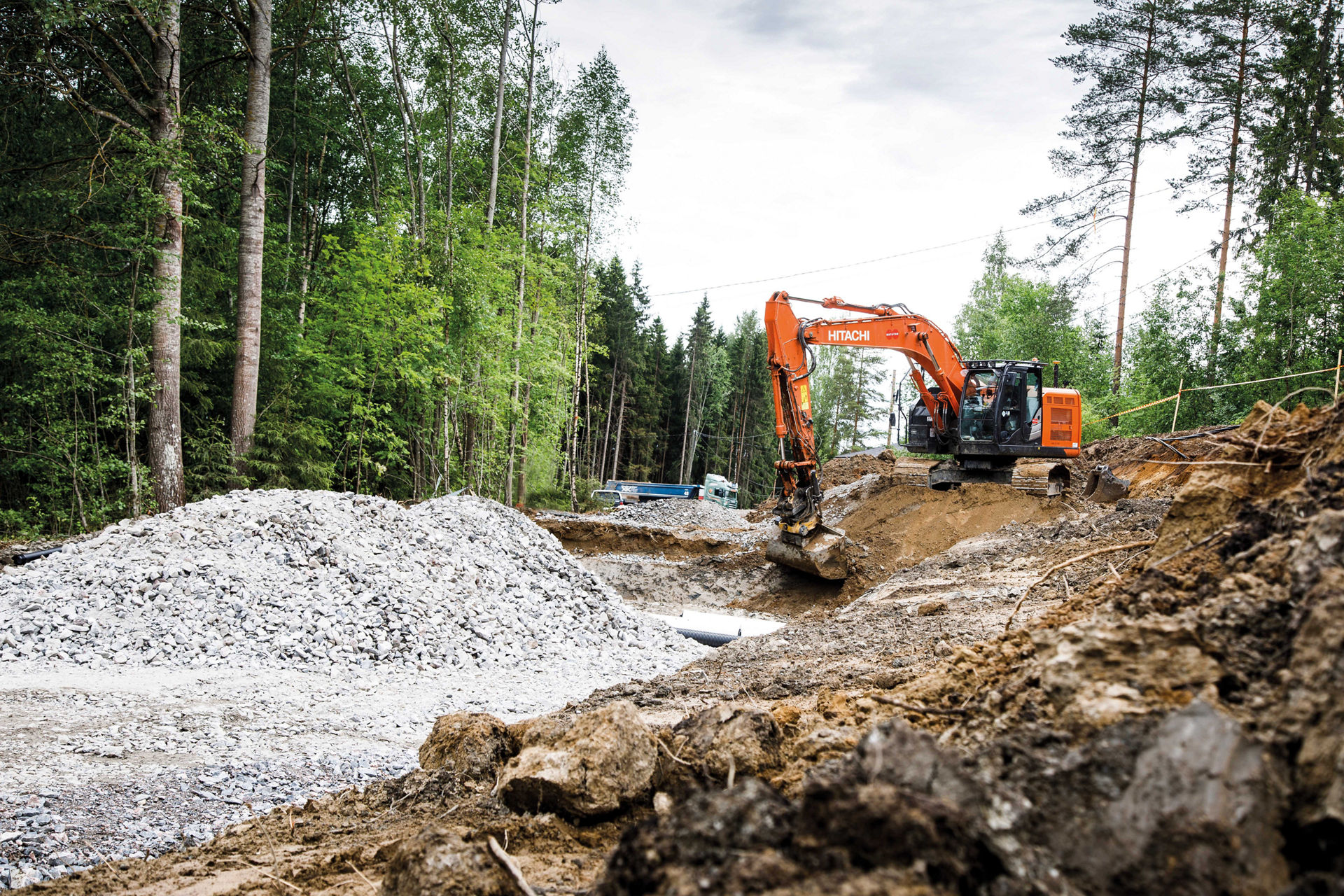 Good working relationship
Lassi bought his first Hitachi excavator in 1997. The family's sentimentality for this machine, which has more than 20,000 working hours, is highlighted by the fact that Tuomas still keeps it on display in his yard at home.
Maanrakennus Lassi Kaiponen and Rotator have worked together since 2004. Specific service work is carried out in conjunction with the dealer's Maintenance Manager, Ari Köpsi, who is based at the dealer's Vantaa branch. Ari manages a team of mobile technicians, who are deployed for routine maintenance and service work on the Maanrakennus Lassi Kaiponen fleet.

Tuomas opts for the HELP (Hitachi Extended Life Program) extended warranty when he signs for a service contract with Rotator. When asked to comment on each of the four links in the Hitachi Support Chain programme provided by Rotator, Tuomas said:

"All of our machines benefit from Hitachi's 500-hour routine maintenance checks. The service team from our dealer, Rotator, is very professional. They call me to plan as and when each visit is due, and provide a fast and efficient service – even if it's only a small issue.
"They know what they're doing as professional Hitachi technicians and it's clear that they have been well trained. There are four different technicians who carry out our work, and they all carry out their duties to the same high standard. Working with the right people is vital and I am confident about the level of support provided for our machines."

"In my opinion, it's important to use Hitachi Genuine Parts, so that we can work safely in the knowledge that the quality of our machines is being well maintained. An added benefit is that the resale prices of our excavators are better as a result.

"There is no doubt that Hitachi parts are the best and are a good fit for the machines. Delivery is always on time, and this shows the value of the Hitachi network in Finland. We only have to visit our local Rotator branch in Vantaa in exceptional circumstances."

"As part of Hitachi's remote monitoring systems, we receive the ConSite report by email and check this every month. Rotator's technical support team also receive any alerts, and they call me as a matter of priority if required.

"The number one benefit is the alert system and it's good to know that someone from Rotator is always looking out for our machines. Another advantage of ConSite is that we can see the number of daily working hours for each machine, which is always useful when communicating to our customers."

"All of our Zaxis excavators are covered by a 5,000-hour extended warranty and service agreement, based on HELP. These cover all aspects of maintenance, including consumable parts and genuine oil.

"We pay for this in direct relation to the number of working hours and it's good to know that this is a fixed price. We can get on with our work and don't have to worry about the performance of our machines."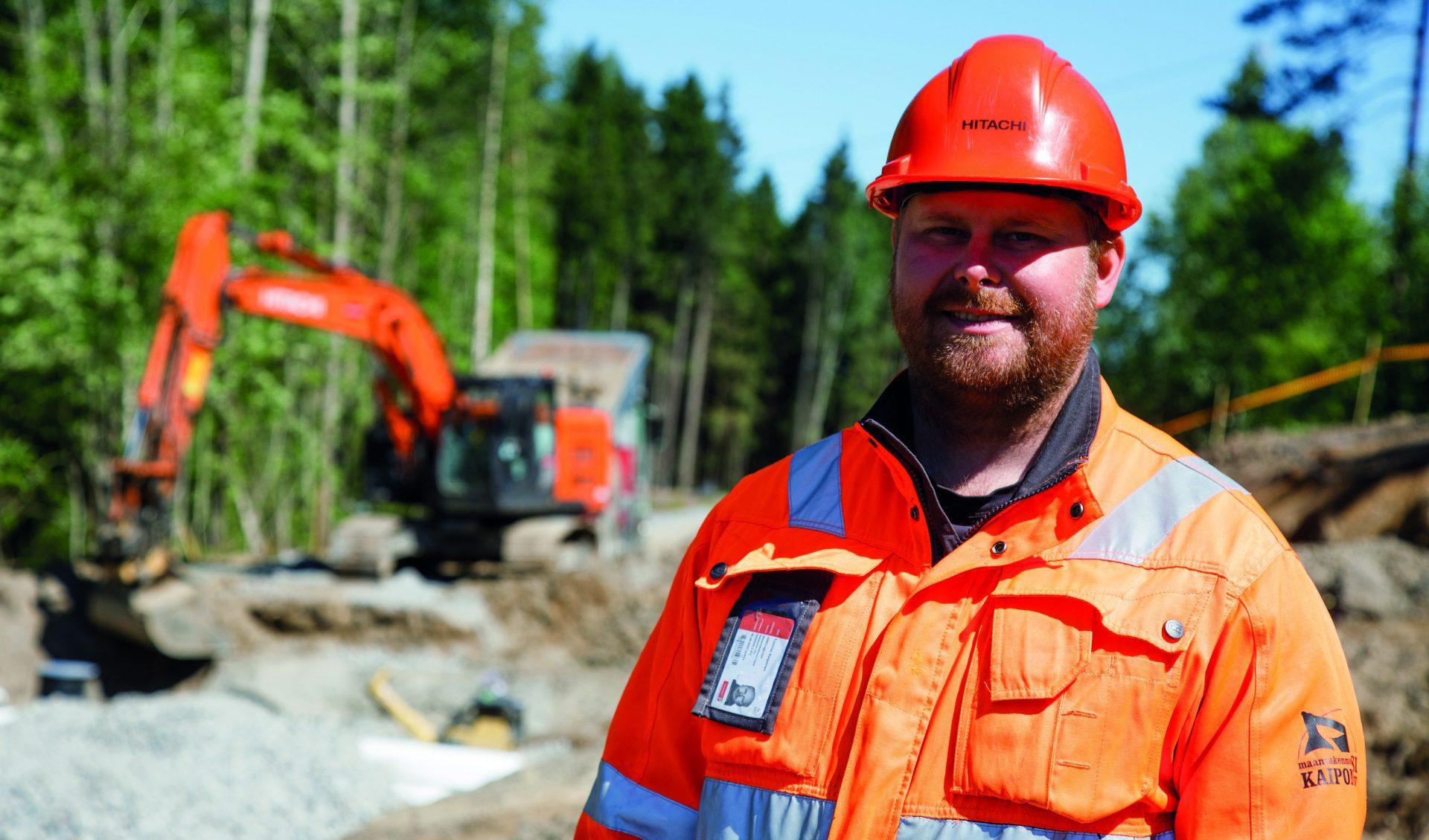 Tuomas Kaiponen
Owner, Maanrakennus Lassi Kaiponen Oy
We buy Hitachi machines due to their reliability and they 'feel' good.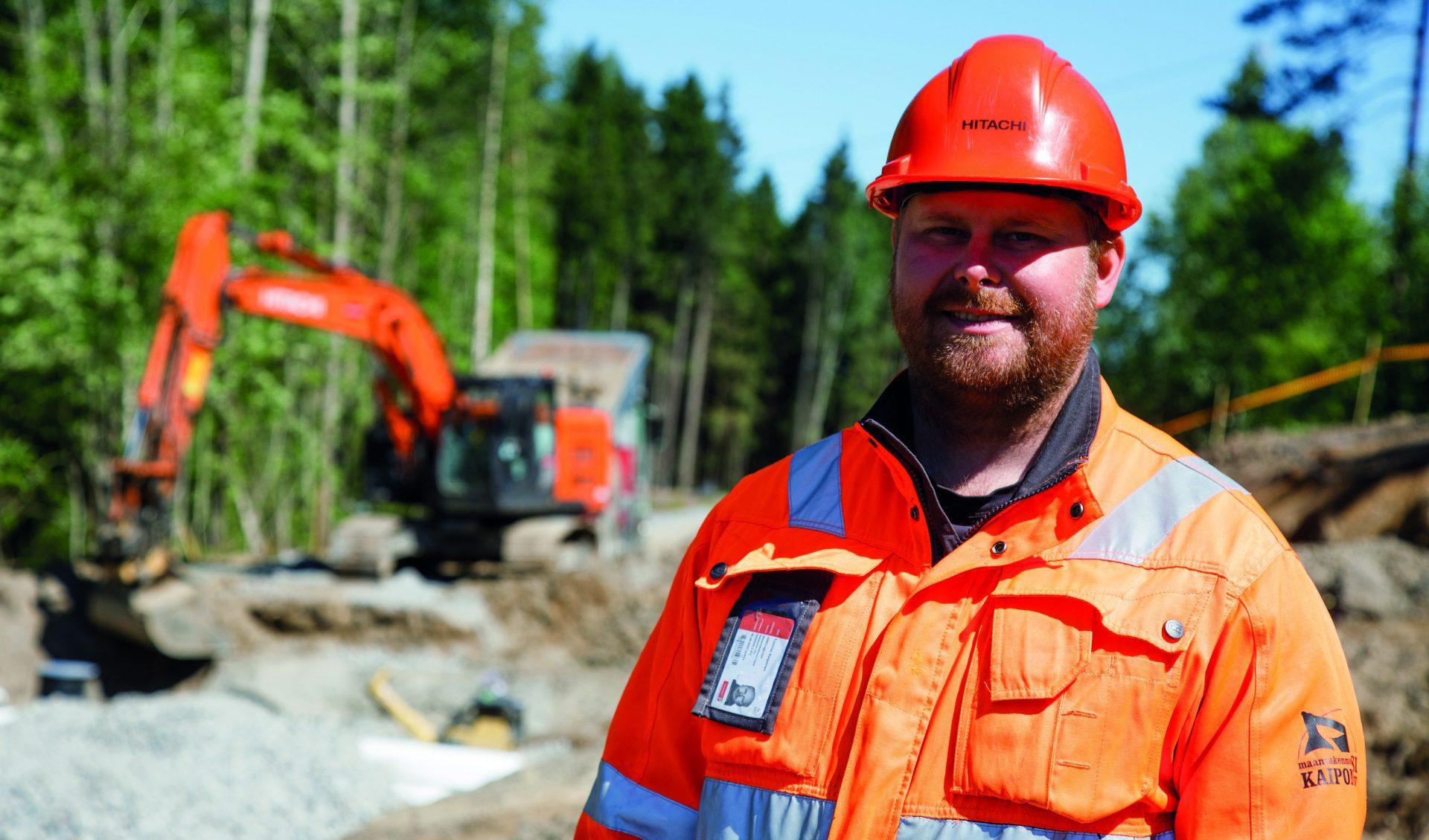 Satisfied customer
Overall, Tuomas is really happy with the Hitachi Support Chain services offered by Rotator: "There's not much to improve on in my view. Everything that has been promised has been done.
"We're very satisfied with Rotator and how they look after our Hitachi machines. In addition, we are always dealing with the same people and this element of consistency makes everything easier and more personal. We are able to carry out our work with the added confidence that there's always someone we can talk to."

Maanrakennus Lassi Kaiponen used to buy another brand of construction machinery, but after the delivery of the first Hitachi from Rotator, the value of the Support Chain network became apparent.

"We buy Hitachi machines due to their reliability and they 'feel' good, but it's the after-sales support that makes a big difference. When we bought one Hitachi, we had to change all of our machines to Zaxis models. Thanks to Support Chain, there is no doubt that the high level of availability and resale value of our Hitachi fleet are beneficial to the profitability of our business."