Mighty minis
Following positive experiences with their Hitachi medium excavators, two UK contractors have invested in Hitachi Zaxis-6 minis to work on groundworks and civil engineering projects. The compact machines share many similarities with larger models, proving equally versatile and reliable.
Expertly engineered
The latest range of Zaxis-6 mini excavators are fitted with Stage V-compliant engines, and offer high levels of productivity, greater fuel efficiency and reduced emissions. Made in the state-of-the-art Hitachi facility in Japan, they are completed to an exceptionally high standard at the HCME factory in The Netherlands.
The one- to six-tonne models share the same highly responsive hydraulics and controls for which all Hitachi excavators are renowned. They are also now linked to Global e-Service via an easily installed ABAX unit. This gives owners instant access to data including operating hours and location, and the ability to plan required maintenance in advance.

Although similar to larger Hitachi models, the mini excavator range offers a greater degree of versatility thanks to its ability to work precisely and efficiently in small spaces. This was an important factor for Jim Dorricott Construction Ltd and JLG Groundworks, who recently decided to invest in two of the latest models – a ZX26U-6 and ZX55U-6.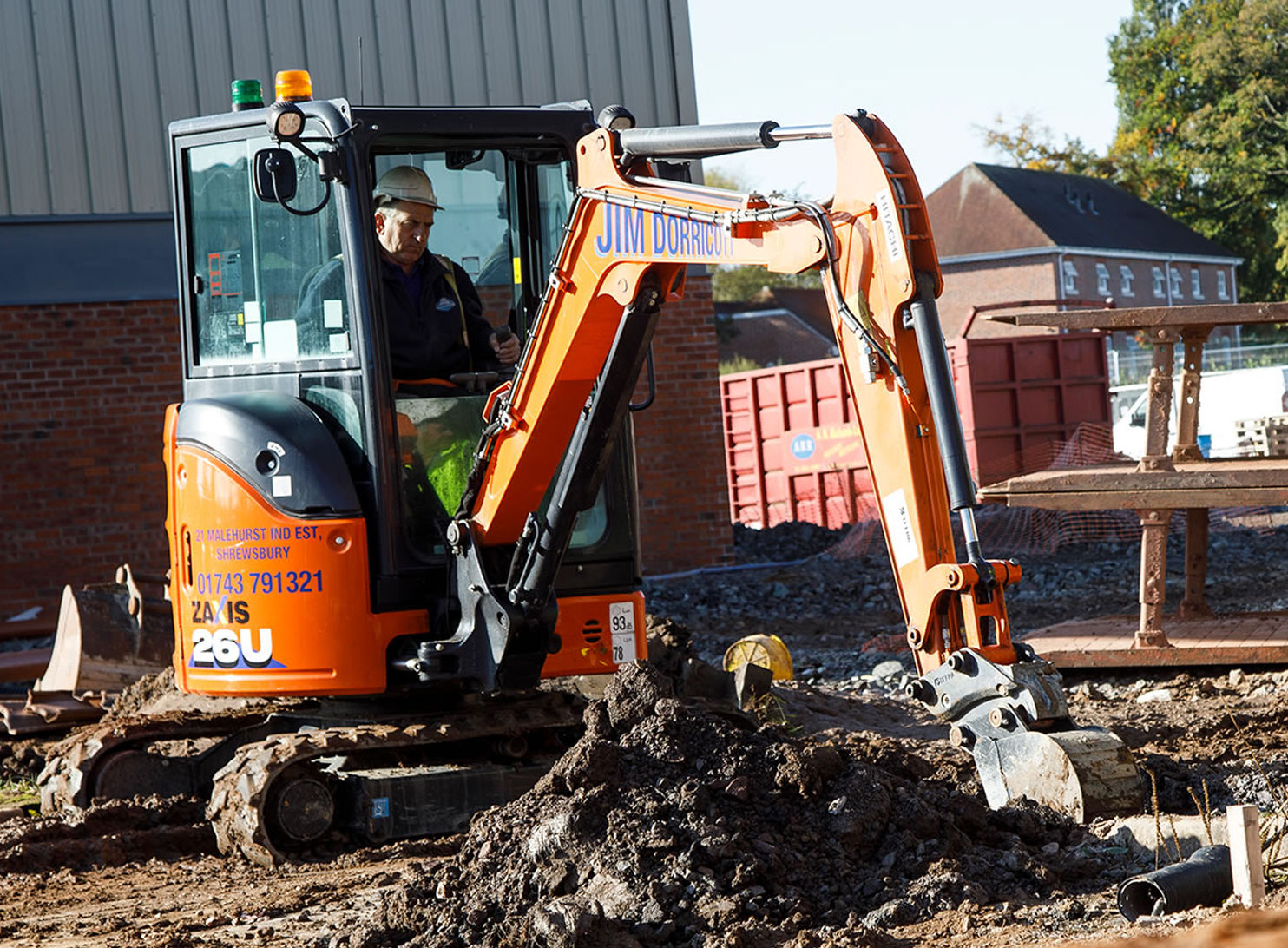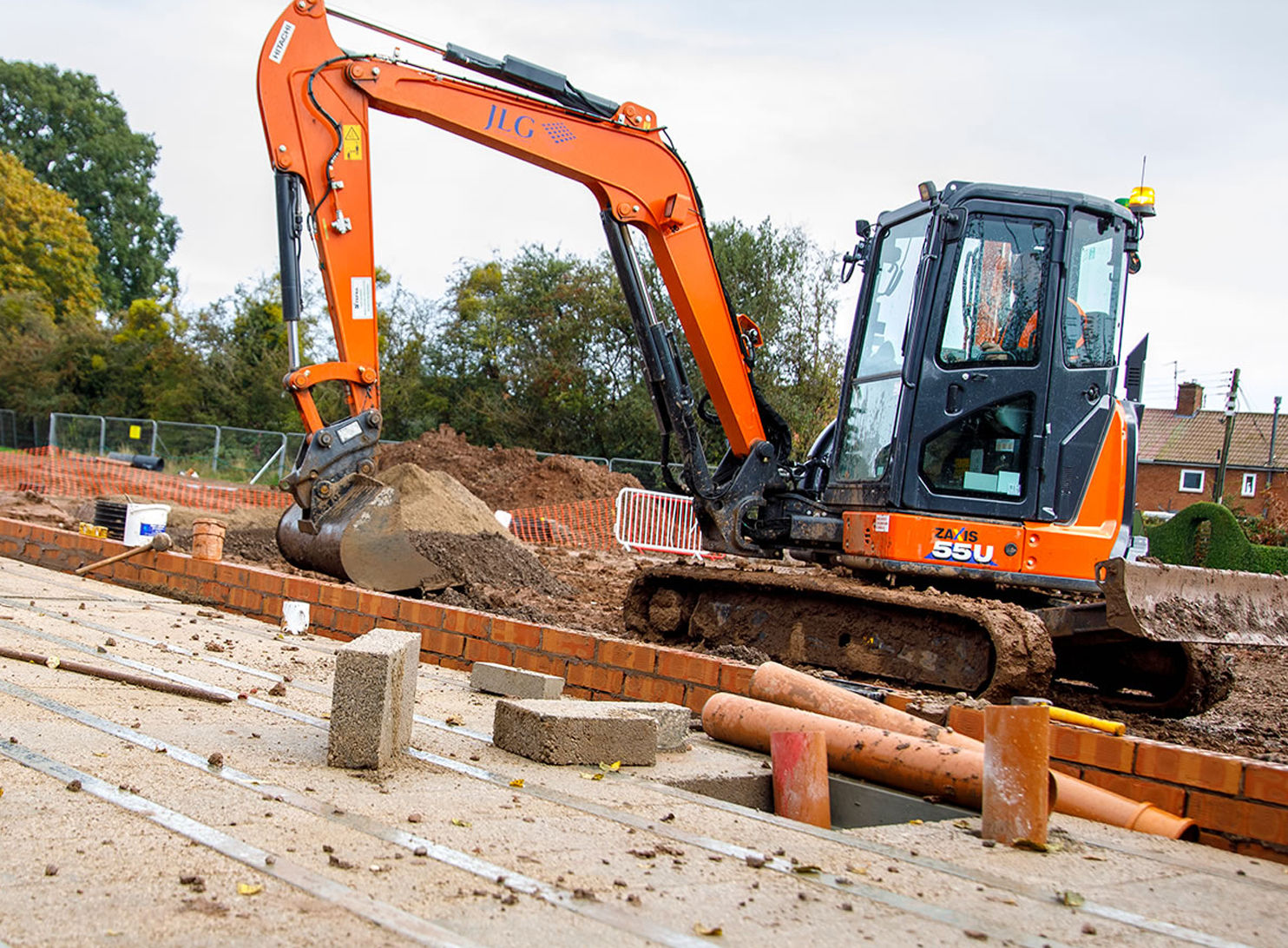 Powerful and efficient
Established in 2007, JLG Groundworks operates in the Worcester area on groundworks and civil engineering projects. The company added a Hitachi ZX55U-6 mini excavator to its fleet of machinery (that includes a ZX210-5 and ZX130LCN-5) during the summer of 2019. It was recommended by authorised dealer, Hitachi Construction Machinery (UK), for work on housing developments, which requires precision in confined areas.
"This is the first Zaxis-6 mini excavator we have purchased," says owner Jason Griffith. "We thought we'd try out the latest model, because the operators love using Hitachi machines already. It's very fuel-efficient, and compact for working in confined spaces."

The ZX55U-6 was being utilised on a housing development for Seddon Construction in Powick on the outskirts of Worcester. It was excavating the area around the properties for internal and external drainage, and backfilling after the work had been completed.

"It's a versatile machine and very responsive," says Ben Bryan, who supervises the Seddon Construction site and also operates the mini excavator. "That's the beauty of having the new machine, it's powerful for a five-tonne excavator."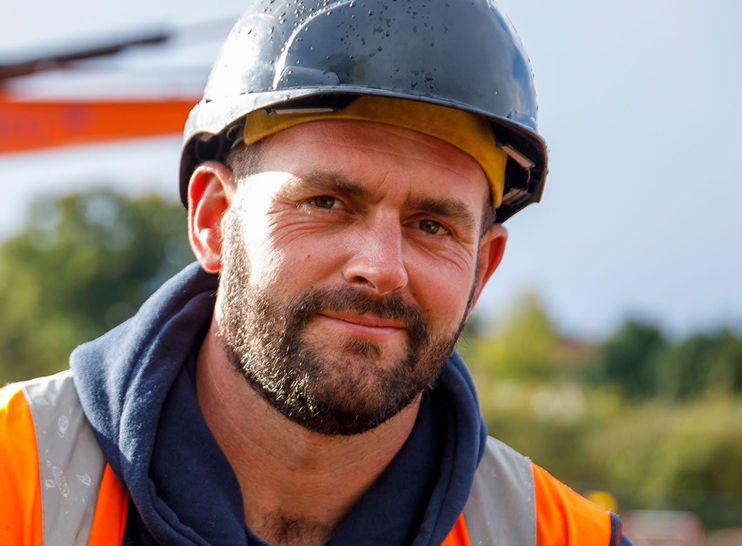 Ben Bryan
Supervisor, Seddon Construction
Of all the machines I've driven over the years, there's no comparison with Hitachi. They're reliable and never age.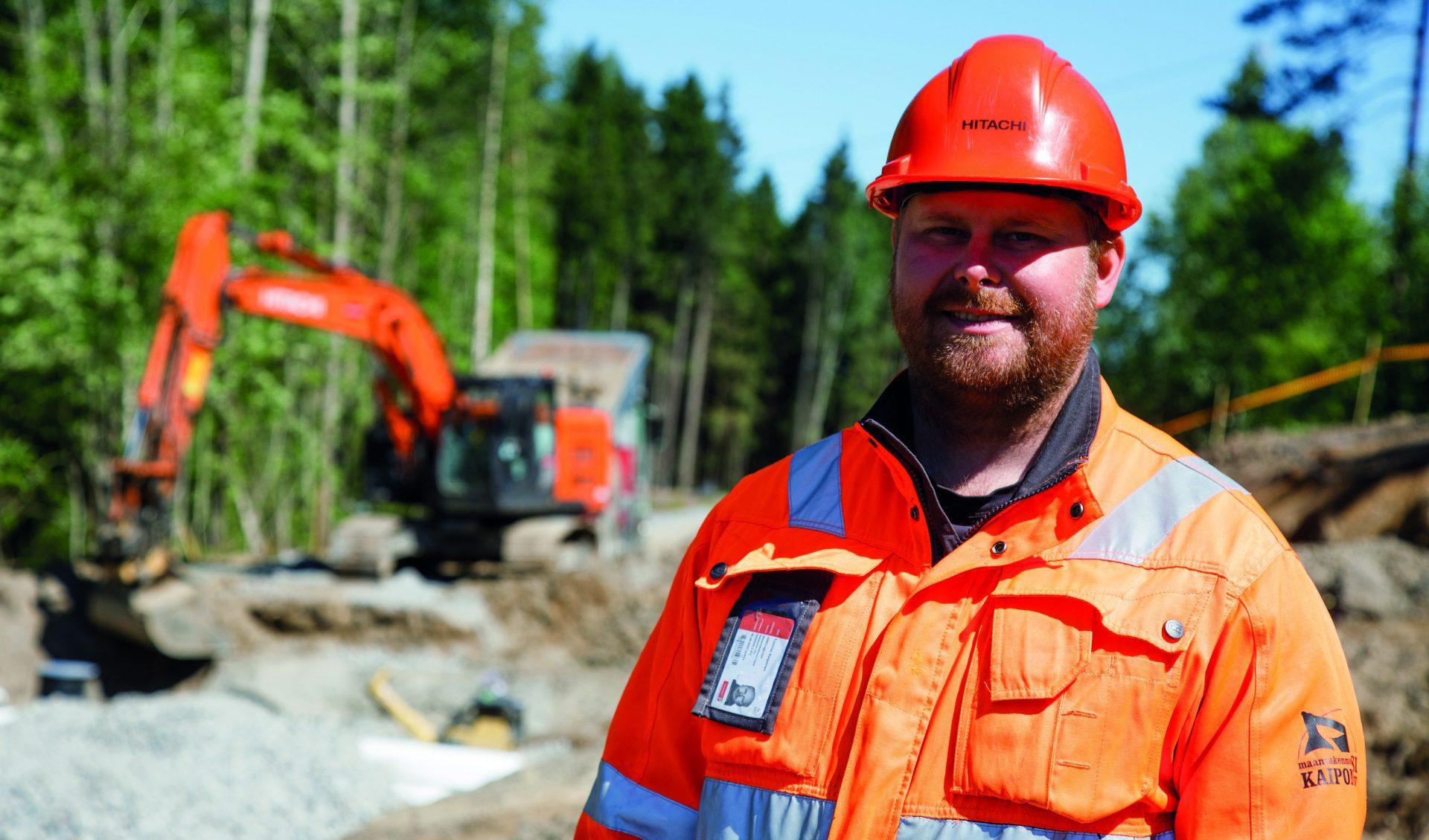 Reliable and comfortable
Based just 40 miles (64 kilometres) from JLG Groundworks, Jim Dorricott Construction Ltd has been operating as a civil engineering firm around the town of Shrewsbury since 1990. It took delivery of a Hitachi ZX26U-6 mini excavator at the beginning of 2019 to work on the groundworks for a commercial/retail development on the outskirts of Telford.
The ZX26U-6 was excavating parts of the two-hectare site so that operators could investigate and remove the existing services. After this, a Hitachi ZX225USLC-5 was utilised to dig deeper in order to lay sewage pipes connecting the site to the main local sewer.

The company added the mini to its fleet due to the positive experiences it had with its four Zaxis medium excavators. "Hitachi machines are reliable, and we've never had a problem with them," says Director Russell Buckley.

"We needed a smaller machine that wouldn't damage the pipes, so the ZX26U-6 was ideal. The new Hitachi Zaxis-6 mini excavator has excellent all-round visibility, it's noticeably more economical and uses AdBlue®, which is important for the environment."

Comfort is another key consideration, as operator Derek Jones confirms: "I've been working in the construction industry for 38 years, operating machines from two to 70 tonnes. The ZX26U-6 is comfortable, and easy to get in and out of to change attachments. This is really important as it saves time on this type of project."