New ZX175W-7 wheeled excavator helps to build German mountain bike park
In the Sauerland region of north-west Germany, four Hitachi machines, including a new ZX175W-7 wheeled excavator, have been busy bringing the Green Hill Bikepark to life.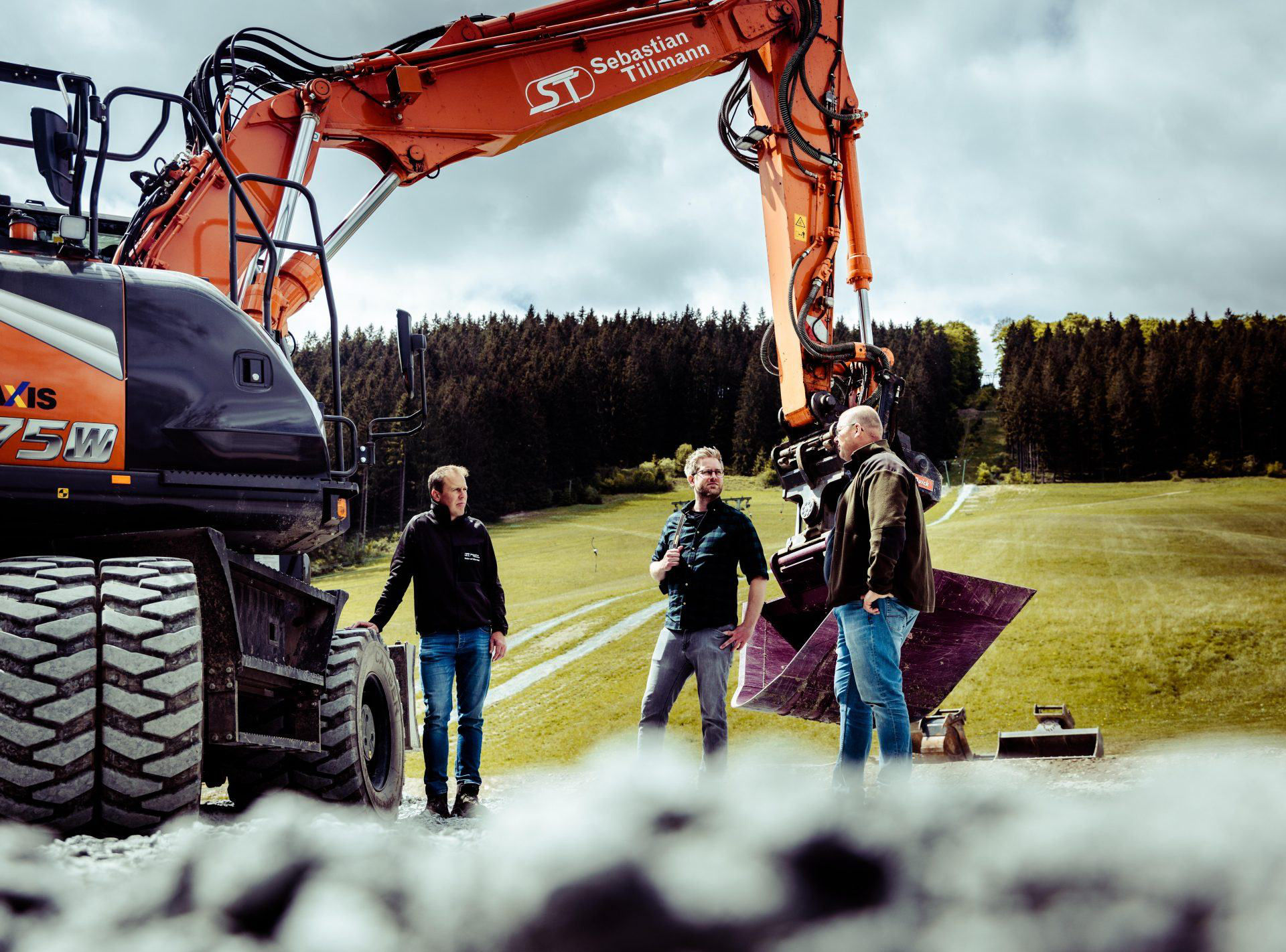 Thrills on wheels
The range of new and used models are building the slopes, berms and jumps for six new bike tracks at the park. Alongside tried-and-tested Zaxis-5 machines – ZX85USB-5, ZX135US-5 and ZX225USLC-5 medium excavators – the new ZX175W-7 wheeled excavator helps the operators to easily navigate trees, steep slopes, and move heavy material.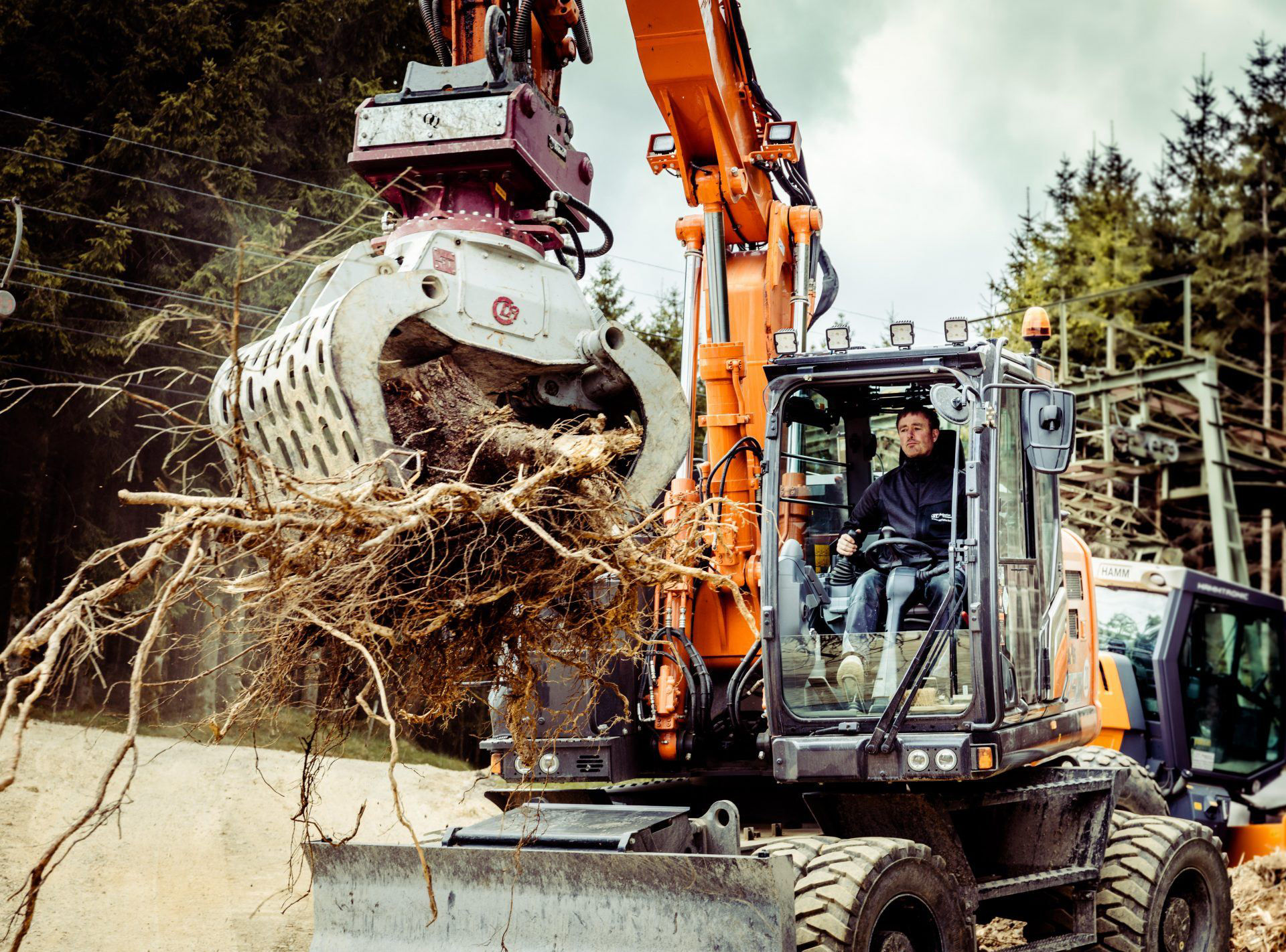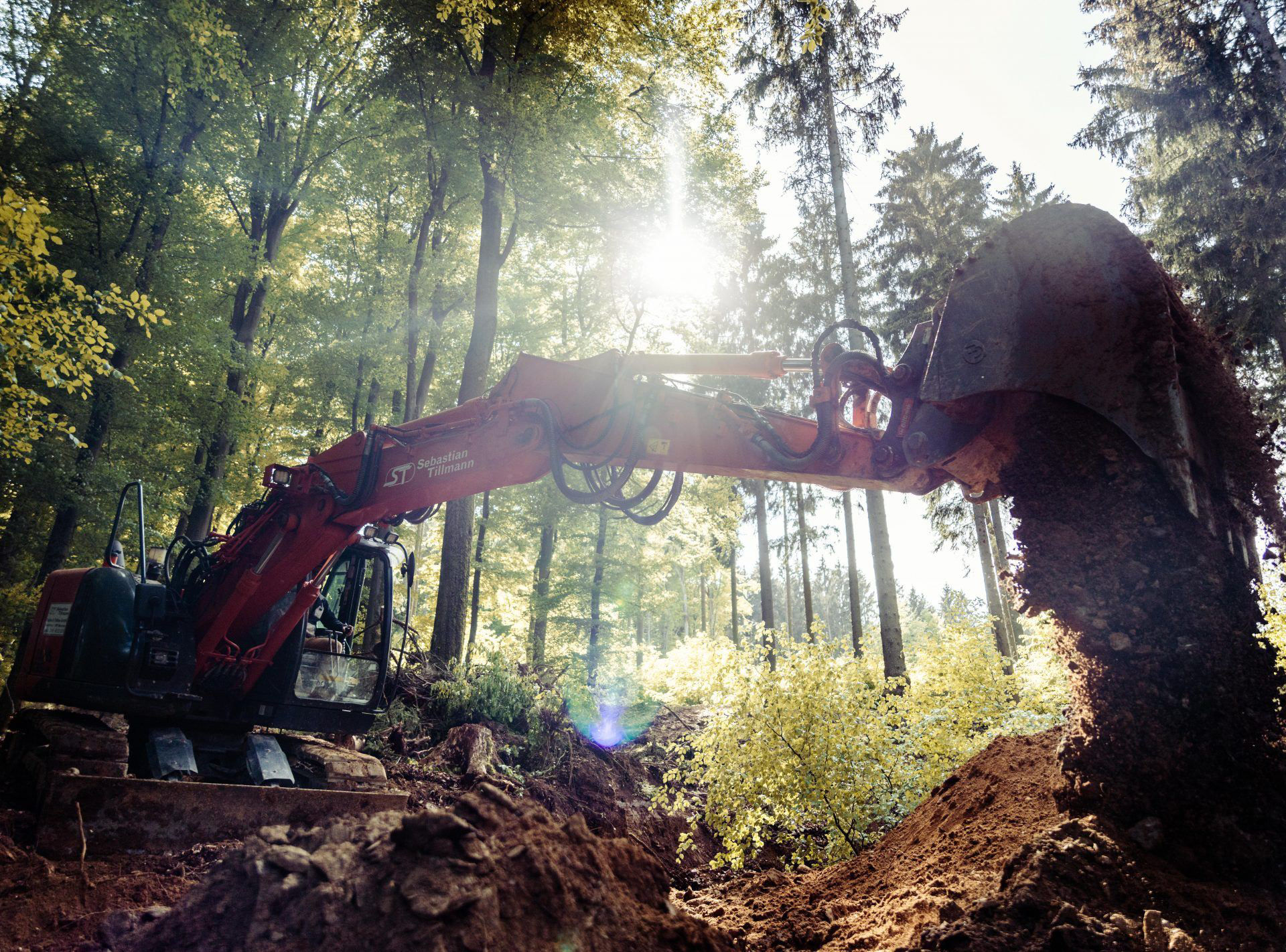 Maximum manoeuvrability
With only 180m of elevation to work with, Green Hill Bikepark must ensure all material is used effectively. Every rock removed can be used elsewhere, and every slope must be perfectly shaped to reflect the landscape. A partnership with multiple firms in the region has allowed the park to access skilled operators, as well as reliable Hitachi construction machinery – provided by Maschinen + Technik Sauerland, a partner of Kiesel GmbH (the authorised Hitachi dealer in Germany).
"Since the excavators are in the middle of the forest, and with the need to recreate gradients in confined spaces, we need to use suitable machines as well as experienced operators. That's why we're really glad to have these excellent machines on site with us, and that our partners support us in every situation," says the park founder, Felix Saller.
Something special
Building mountain biking features like bridges, rocky terrain and flowing turns is challenging, so operators pay close attention to the comfort and feel of the machine's cab while working long hours. Operator Andre Einhäuser, employed by Tillmann Tiefbau, explains: "As we switch between the Zaxis-5 and Zaxis-7 models, we can really see the difference. The control panel is the main change, but the cab is much bigger and it's just a more comfortable design. I have been sitting in various Hitachi models for 30 years and I have to say that the Zaxis-7 range really has something special."