Norwegian contractor updates fleet with first Zaxis-7 excavator
Inn Entreprenør AS has invested in a ZX210LC-7 medium excavator, the company's first Zaxis-7 model, following a positive experience with a previous generation ZX85. The general contractor is based in Brumunddal and specialises in transport, construction, concrete, and earthmoving projects.
Versatile and comfortable excavators
Inn Entreprenør's newest fleet addition has already been put to work on a project in Rudshøgda – and has proved itself to be the ideal model for the job! Operator Audun Markeng has been operating the ZX210LC-7 since it was delivered in January 2023, and says he is "very happy" with its performance so far.
"The machine is nice to drive, and everything works very well inside," he explains. "Everything is conveniently arranged, and the menu on the monitor is easy to use. And it is very quiet inside, which is a big plus."
It's not just the comfort of the high-quality cab that's impressed Audun, but the versatility of this machine too: "Before we got our new machine this winter, we used the smaller, ultrashort machine. So, we had to undergo a transition from the smaller US-machine. But it has all gone very well."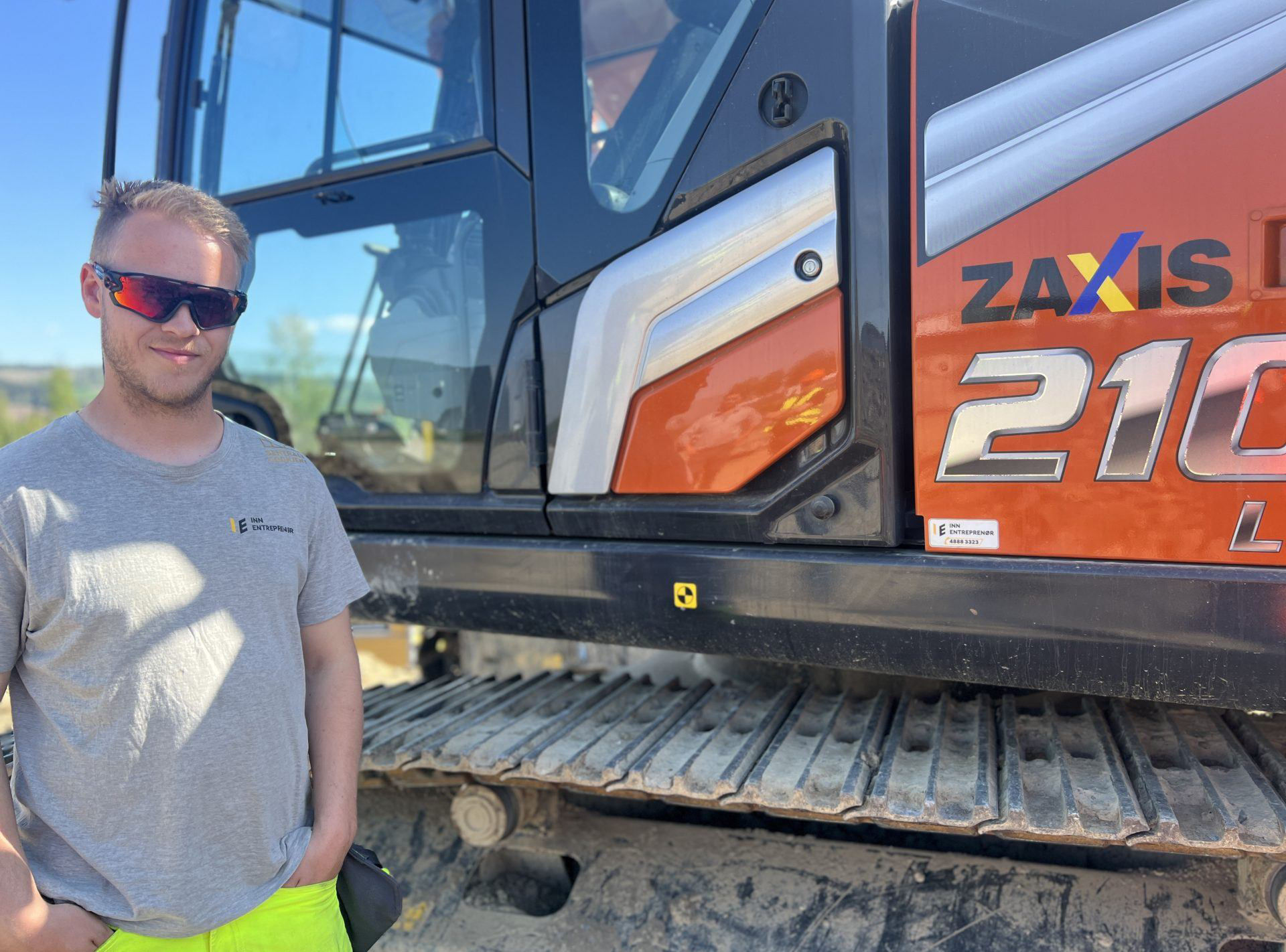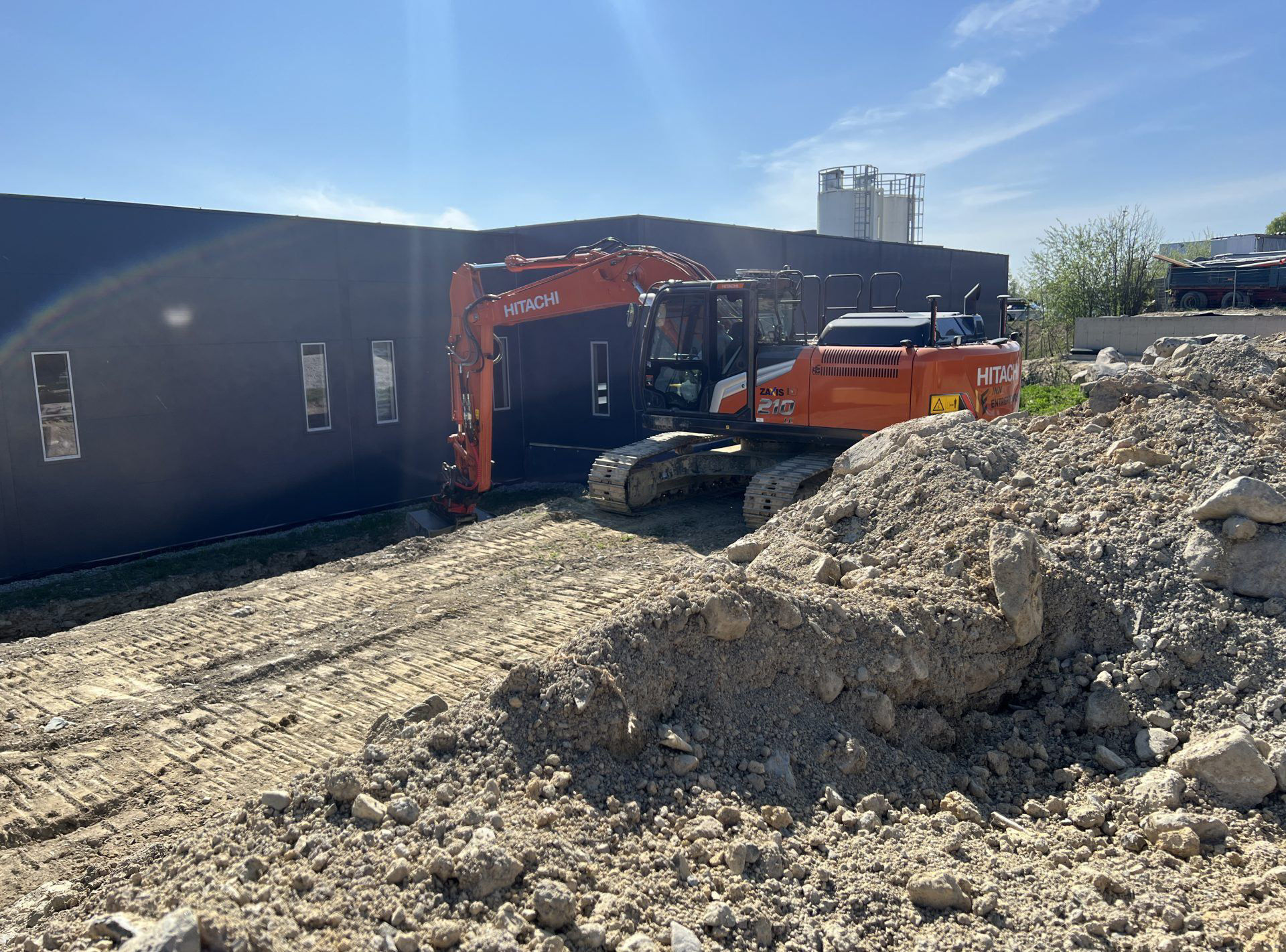 A trusted dealer for quality machinery
Though this is the contractor's first experience of buying Hitachi Construction Machinery through Norwegian dealer Nasta, they are very satisfied with the service from HCME's local representative. Inn Entreprenør's Managing Director, Lars Erik Nybu Hansen, says: "When it comes to the purchase and selection of machines, it is primarily about relationships. But we are very satisfied with Nasta and what has been delivered so far."
This sentiment is shared by the dealer too, and Nasta Salesman Morten Haraldsen has only positive feedback about their new partner. "They are very nice people and we have a very good dialogue, which I hope will lead to a long and good collaboration in the future," he says.