Premium quality guaranteed
Brabec & Brabec Stavební s.r.o.'s strategic approach to its business in the Czech Republic includes a plan to upgrade its fleet of construction machinery. This started with the purchase of a Hitachi Premium Used ZX130LCN-5 from local dealer NET spol. s.r.o. (NET).
Keeping up with demand
Situated on the outskirts of the town of Cheb, only a few kilometres from the German border, a DHL parcel depot is being expanded to keep up with the demand of the e-commerce boom. The shell of the extension is complete, and sub-contractor Brabec & Brabec has moved in to install the utilities on the site with its newly acquired Hitachi medium excavator.
The six-week project at Cheb is the second assignment for the machine, which was delivered with 5,800 working hours. It is being used for digging trenches, laying and covering up to 1km of pipes, and then levelling the ground.

Despite its immaculate condition – inside and out – the ZX130LCN-5 was actually manufactured in 2014 before being refurbished five years later. In fact, such is the quality of the machine that it was the prime exhibit to promote the benefits of the Hitachi Premium Used programme on the manufacturer's stand at Bauma 2019.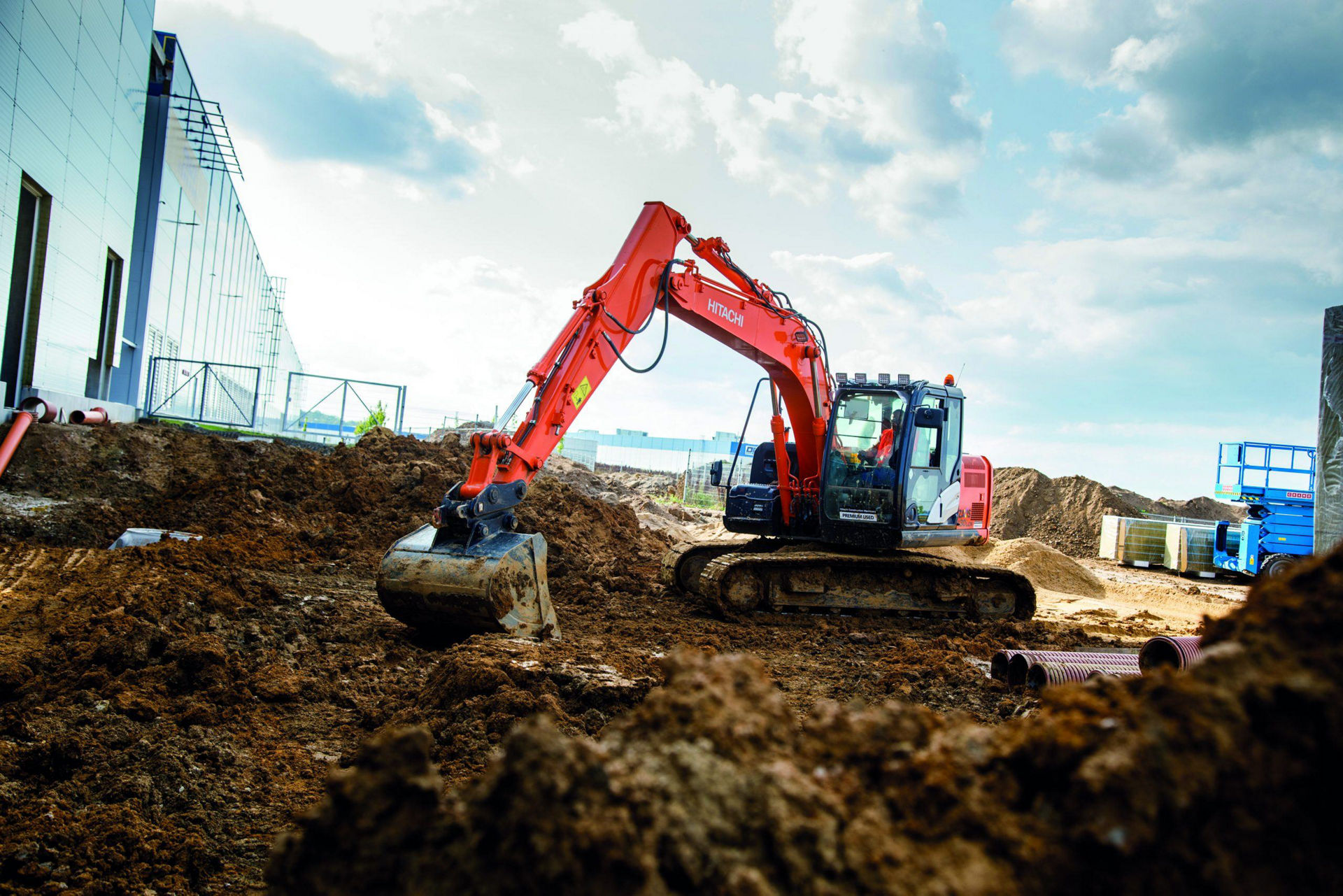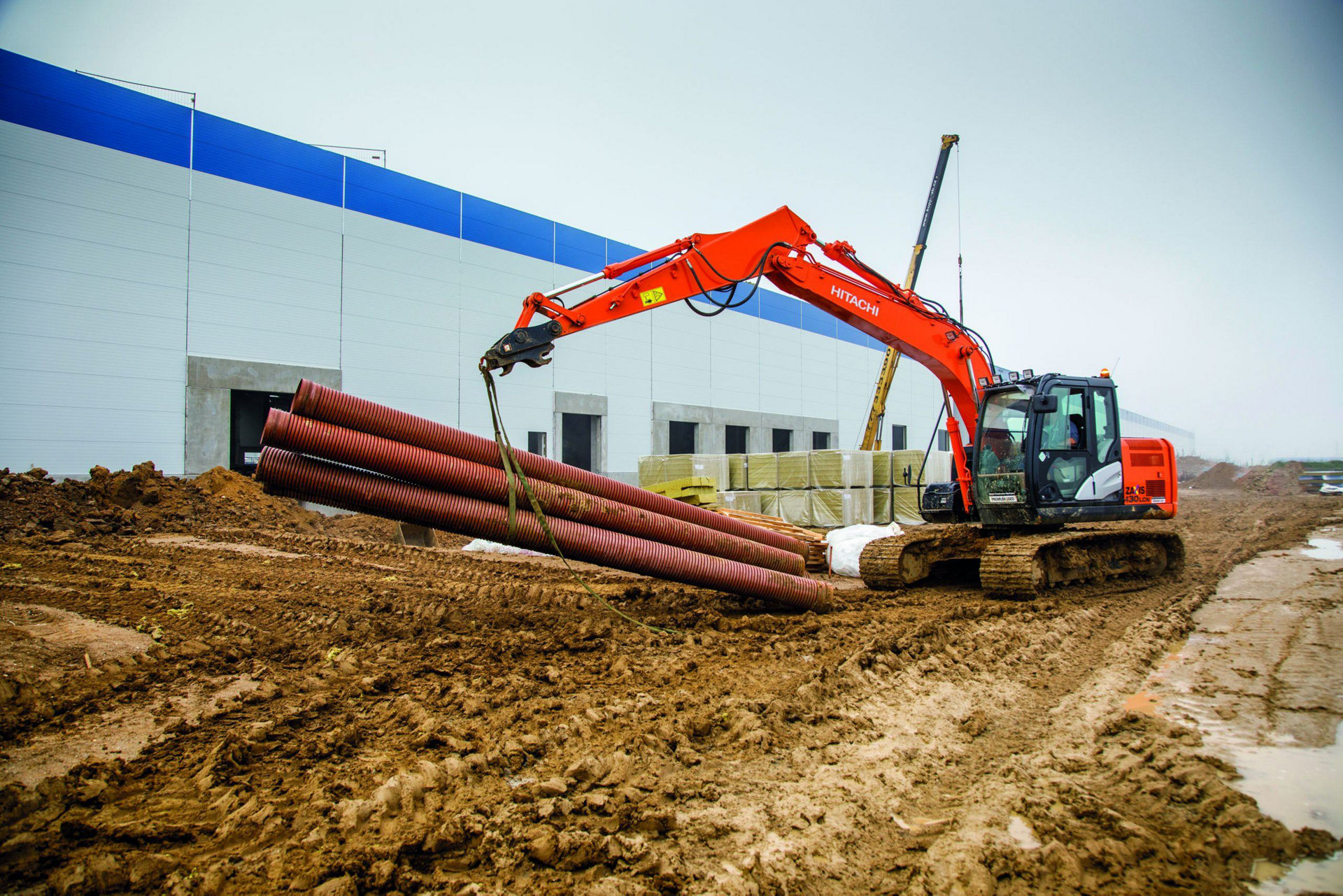 Positive feedback
There it was spotted by Petr Brabec, co-founder of Brabec & Brabec, which was established in 2004: "I had talked with one of our customers in Germany and a friend of mine who runs a quarry in the Czech Republic.
"They both gave me positive feedback about the reliability of Hitachi machines from an owner's and operator's point of view. So, I had already been thinking about potentially buying a Zaxis excavator and wasn't surprised by the quality Hitachi exhibited on its stand at Bauma."

Petr started working in the construction sector in 1999. He cooperated with three other self-employed workers and they joined forces to buy their first machine in 2000. Four years later, they set up Brabec & Brabec with three excavators and a truck in their fleet.

They were already engaged in civil engineering projects that included road construction and utilities. Since then, they have grown steadily, survived the recession following the financial crisis of 2008 and then re-established themselves at a faster rate than before.

Based in Mnišek, approximately 250km from the site in Cheb, Brabec & Brabec now has 50 employees, with a fleet of 11 excavators, five wheel loaders, four trucks and some compaction equipment. They have started to work further afield to follow the demand for their services as a sub-contractor.

To remain competitive, they have also established a branch at Plzen (near Cheb) to reduce the time to transport their equipment between sites. The scale of the projects has also increased in line with their business. They currently work regularly with three main contractors, who account for around 80% of the company's turnover, supplemented by some smaller projects of their own.

"Our overall aim is to make the company stronger through a strategy of consolidation, including the upgrading of our older equipment," says Petr. "We decided to purchase the Premium Used ZX130LCN-5 because of its price, the one-year warranty provided and its availability. In addition, it was an ideal opportunity to test a Hitachi excavator before buying a new one."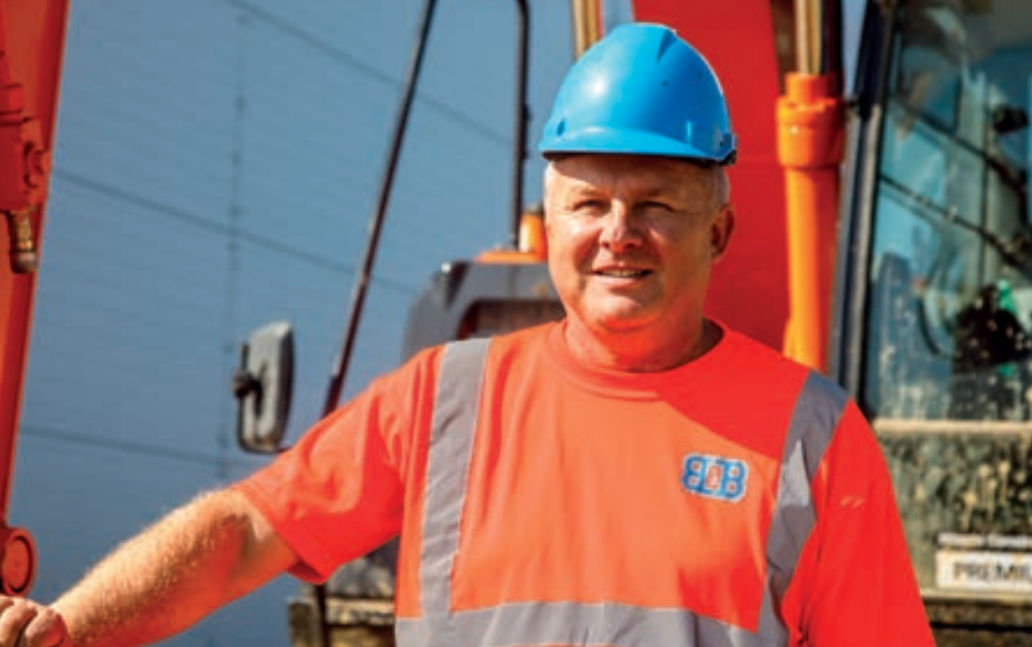 Petr Brabec
Co-founder of Brabec & Brabec
"We decided to purchase the Premium Used ZX130LCN-5 because of its price, the one-year warranty provided and its availability."