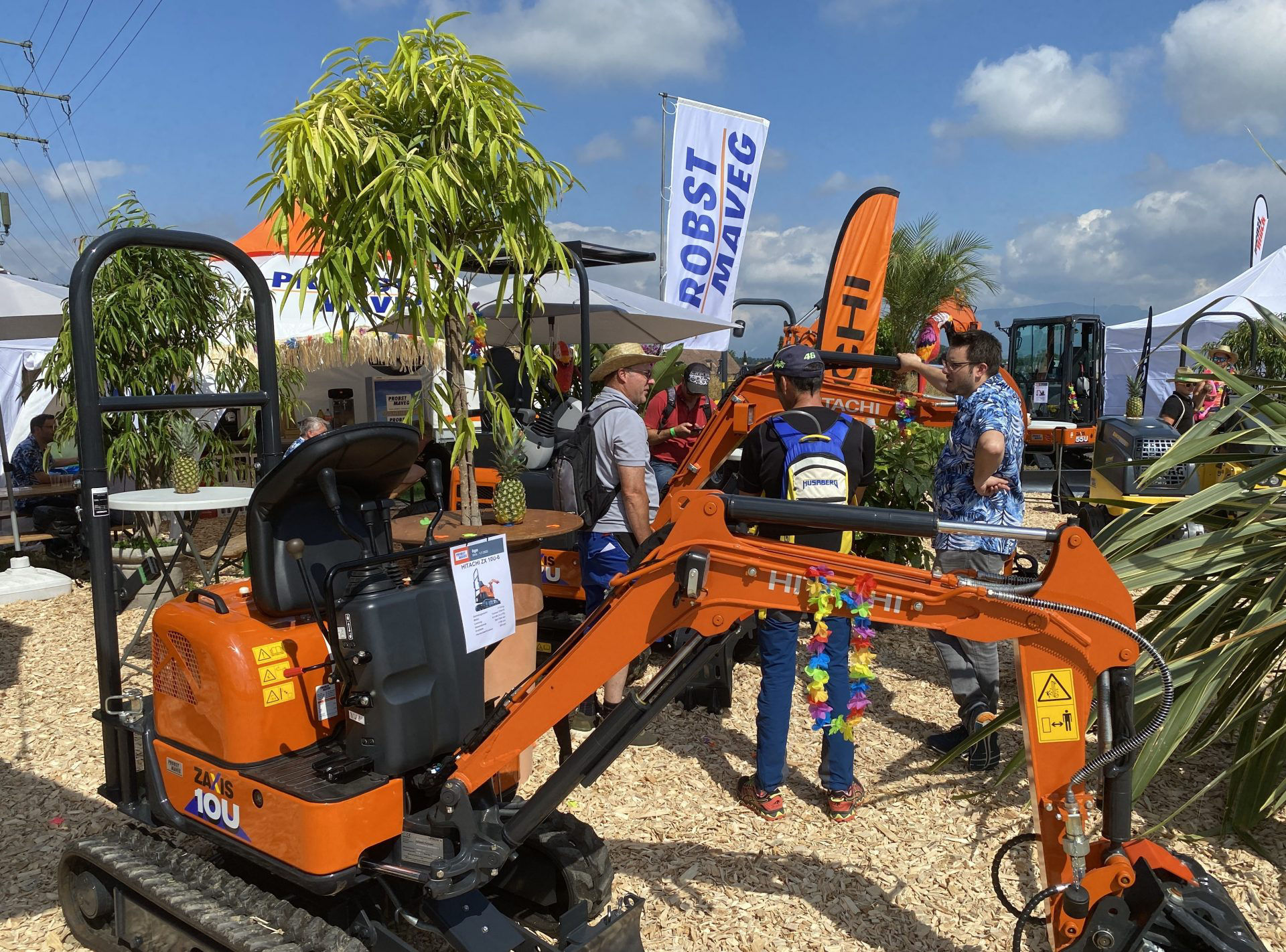 Music, dancing, mini excavators
The Hawaii-inspired 350m2 stand and background music created a marvellous atmosphere at the trade show for gardening, agriculture, and companies in the green industry, according to Nicola Probst, CEO of Probst Maveg. Matching Hawaiian shirts helped the team stand out from competitors, while they presented the Stage-V compliant Hitachi ZX10U-6, ZX17U-6, and ZX55U-6 mini excavators.
Landscaping on the rise
The reliability, user-friendliness, comfort, and easy transportation of Hitachi mini excavators are perfectly suited to landscaping applications. As landscaping services are becoming more popular in Switzerland, these machines are also expected to boom in popularity.
"The Öga is becoming more and more important because the world of landscaping is growing. There are a lot of landscapers in Switzerland because people have less time to take care of their garden and prefer to hire people to do it," explains Nicola.
As landscaping companies look to fulfil rising demand by owning their own machinery, mini excavators such as the ZX10U-6, ZX17U-6 and ZX55U-6 are well placed to become more commonplace in the industry.