Two new Hitachi Construction Machinery models delivered to tunnelling company in Norway
A new ZW180-7 wheel loader and ZX180W-7 excavator have been recently received by B&G Tunnel AS in Granneshagen, Stavanger. They mark the first Hitachi Construction Machinery (HCM) models for the company and will be used on a tunnelling project running from Grannes to Tjensvoll.
B&G Tunnel AS was founded in 2017 and has expanded its operations since. This latest contract consists of building a 2.1km tunnel and is expected to take up to 15 months – hence its latest purchase of quality Hitachi Construction Machinery!
Durable and versatile wheel loaders
This job site is particularly challenging, due to the 1.8km dig and the small size of the tunnel – making the compact Zaxis-7 model the ideal machine for this task. Plant Manager John Grøtteland says it is "absolutely the right size for us here. Both machines are well suited for this specific project."
And machine salesman Bjarne Bøe agrees that "tunnelling is the hardest load on construction machines in general" which is why this robust model is a welcome addition to the company's equipment inventory.
The new series wheel loader (the ZW180-7) has proven popular in Norway, thanks to its robust and versatile performance. John confirms their extensive loader requirements: "The wheel loader must be able to act as a service machine. It must be versatile. Wheel loaders are to be used for finishing work and so it will be used a lot to service the tunnel operation."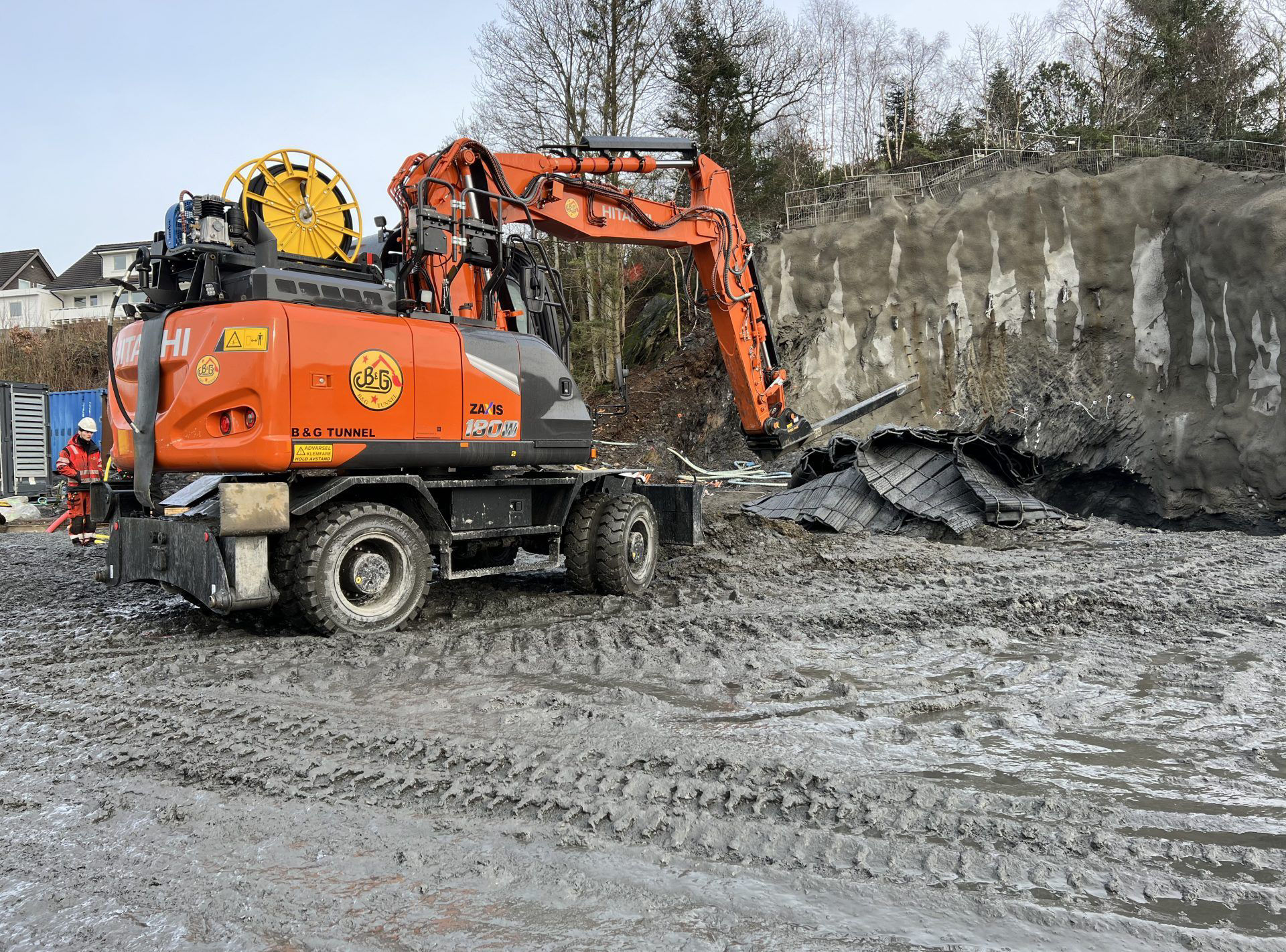 Hitachi Construction Machinery – a brand you can rely on
But why the transition to Hitachi Construction Machinery? John explains that they've always wanted to trial the brand and already had a positive opinion of the models: "Hitachi has an overall impression that they have reliable machines."
The latest fleet additions were supplied by authorised HCME Norwegian dealer, Nasta. This partnership has already proven beneficial to B&G Tunnel AS. "We have so far had a good experience with the service, which is the most important thing to us as when we need help here – we need help fast. What's more, Nasta has delivered equipment and parts quickly."
*Please note, machines have been modified by the local dealer.