UK recycling business improves efficiency with ConSite
JM (Jack Moody) Recycling is an active user of Hitachi's remote monitoring technology for its fleet of Hitachi wheel loaders. The West Midlands-based green composting and wood waste recycling contractor uses the ConSite automated monthly report service to compare the performance of 11 models to minimise downtime and maximise efficiency.
Maximising efficiency
ConSite summarises and analyses vital machine data, such as location, working and idling hours, fuel levels and consumption figures. It also offers instant access to a parts catalogue. In addition, the ConSite Pocket app shows alerts in real-time for any issues arising with the machines.
"One of the benefits of working with Hitachi is its excellent ConSite system," says JM Recycling Managing Director Robert Moody. "We're in the fortunate position of having operators working at different sites, but doing similar operations with Hitachi machines. This has allowed us to analyse efficiency, usage and – ultimately – cost of production.
"ConSite gives us a tremendous amount of information and data to help make our business more efficient. To be able to see when a machine's moving, how often it's idle and how efficiently it's working is so valuable when you've got multiple sites doing a similar process."
His view is shared by Dan Harding, Operations Manager at the company's Berkswell site near Coventry: "ConSite is the best tool to help me to run this site effectively. As our aim is to maximise productivity, I can see the idling time of the Hitachi wheel loaders and analyse the data from the fuel consumption, which has already helped us save over five per cent on fuel costs.
"I also use the ConSite Pocket app on my phone for receiving notifications or fault codes, while out in the yard doing everyday duties. In the unlikely event of a fault, being able to act quickly saves our company time and money."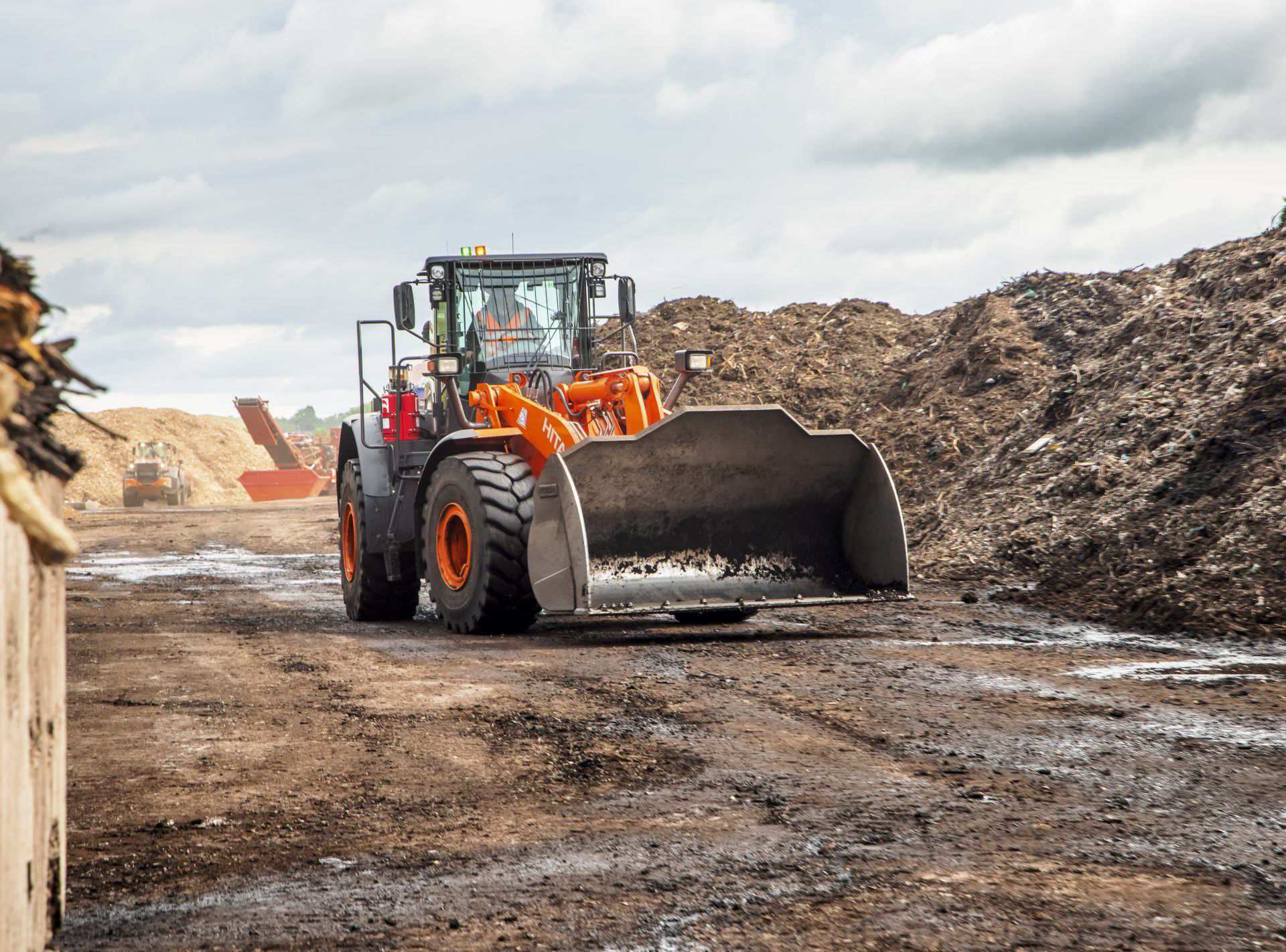 Optimal performance
JM Recycling purchased its first Hitachi wheel loader (a ZW250-6) four years ago for moving and loading materials for processing garden waste into compost, and wood waste into biomass and new wood products.
Continued expansion has seen the fleet grow to 11 Hitachi ZW wheel loaders, including standard and high-lift ZW180-6, and ZW250-6 machines, carrying out near identical operations across various sites in the region. These synergies allow Robert and his team to make full use of ConSite to minimise downtime, maximise efficiency and closely monitor the optimal performance of the machines.
Another benefit is instant access to ConSite's parts catalogue, which helps to contribute to a lower total cost of ownership across the fleet. "The parts catalogue on ConSite is also a leap forward," adds Robert. "If we encounter any issues with a machine, we can identify which part is required, and an order can be placed straightaway – saving time, money and ultimately making us even more efficient."