Wheel loader is high performer at Portuguese quarry
The construction and quarrying sectors in Portugal are benefitting from renewed international confidence in their exports. One company is setting new standards and using Hitachi construction machinery to support its interests.
A family affair
Located at the centre of Portugal, the town of Fatima, the town of Fátima is home to a thriving limestone quarry owned and operated by Filstone Natural SA (Filstone).
Established in April 2002 by CEO Ricardo Jorge, the creation of Filstone was a special moment as he recalls: "Six generations of my family have been involved in stone production so it was a dream come true for me. When I set up Filstone, I went into business with my father and grandfather as partners.
"In 2008, we purchased the quarry here in Fátima (Casal Farto) and have since embarked on a period of internationalisation. We have since opened offices in Shanghai to access the Chinese market."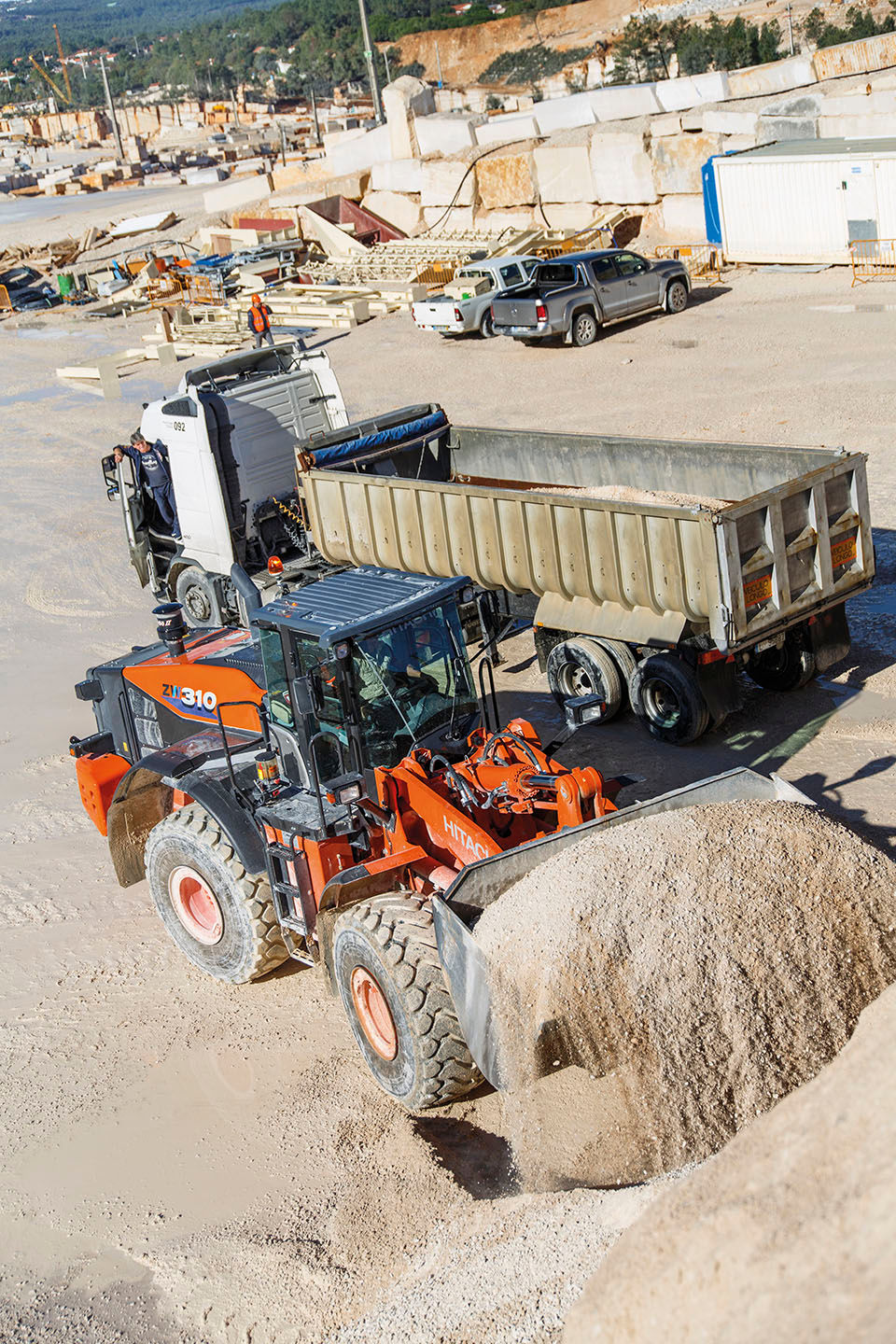 Hitachi means quality
In a fast-changing industry, Filstone has a comprehensive vision on the supply chain, in which limestone blocks are cut according to customer specifications and continually analysed to assess their quality. The company's approach involves looking to the latest technology, which also includes machinery.
Filstone invested in a Hitachi ZW310-6 wheel loader to help it maintain high productivity at the 30-hectare quarry, which yields 900,000 tonnes of limestone per year. "I first learned about Hitachi on a visit to Japan in 1997 and I know that the company is associated with quality," confirms Ricardo.
"Many of my friends in the industry own Hitachi machines and I have always heard positive statements about the servicing and maintenance. We began discussions with Moviter [the local Hitachi dealer] to gauge what they could offer and agreed to invest in the ZW310-6."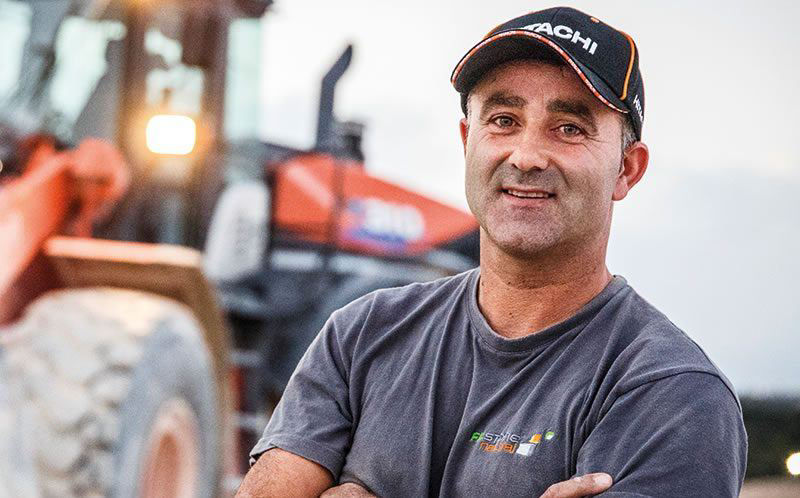 Humberto Miguel de Jesus Santos
Operator, Filstone
This wheel loader is rapid, agile and smooth. I really enjoy using Hitachi machines.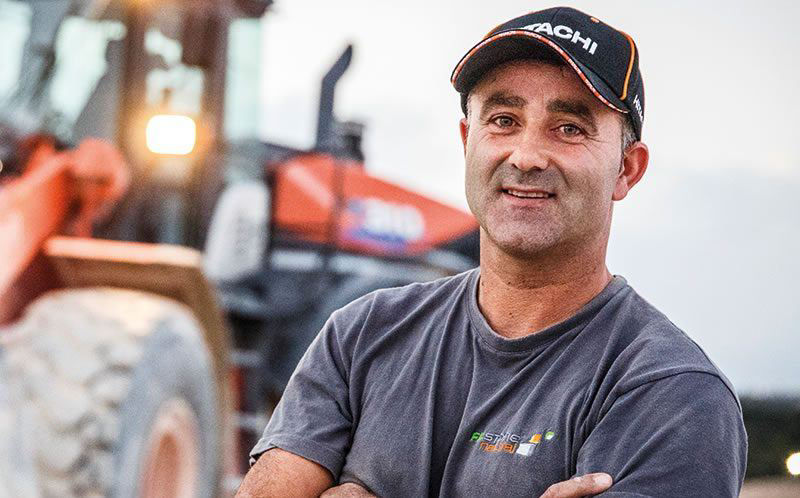 An essential machine
On the challenging quarry site, the Hitachi wheel loader is being used to load trucks, move limestone between different stockpiles, and feed the crushing and screening equipment. The material being handled by the ZW310-6 is a secondary commodity created by activities on the quarry floor, in which 13-14 tonne limestone blocks are cut.
For Ricardo, the Hitachi wheel loader is essential to Filstone's output: "Japanese companies such as Hitachi are forward-thinking and the ZW310-6 has undoubted quality. We had high expectations for the wheel loader, but were surprised by its low fuel consumption. In addition, the machine is stable and compact, and still performs as effectively as a larger machine."
Ricardo's cousin, Humberto Miguel de Jesus Santos, operates the ZW310-6 and agrees with Ricardo about the merits of Hitachi ownership: "The wheel loader is like a Porsche! Rapid, agile and smooth. Inside the cab there is near 100% visibility and it is very quiet. I really enjoy using Hitachi machines."