Great excavations
The ZX490-7 delivered to Carrière du Val de Fier quarry in Seyssel, Savoie in the alpine Auvergne-Rhône-Alpes region is equipped with the same engine size as the larger Zaxis-7 excavators. This means it has a higher workload than the previous model in the 50-tonne category, and provides improved efficiency and greater productivity for operators.
Carrière du Val de Fier quarry can also benefit from the industry-leading HIOS V hydraulic system, which allows precise and controlled movements with even the largest loads. Owners can also save up to 11% in fuel costs thanks to the efficiency of the Zaxis-7 machines equipped with the HIOS V system, and Hitachi's wide range of buckets, breakers and ground engaging tools (GET) help to further increase the versatility and productivity of the ZX490-7.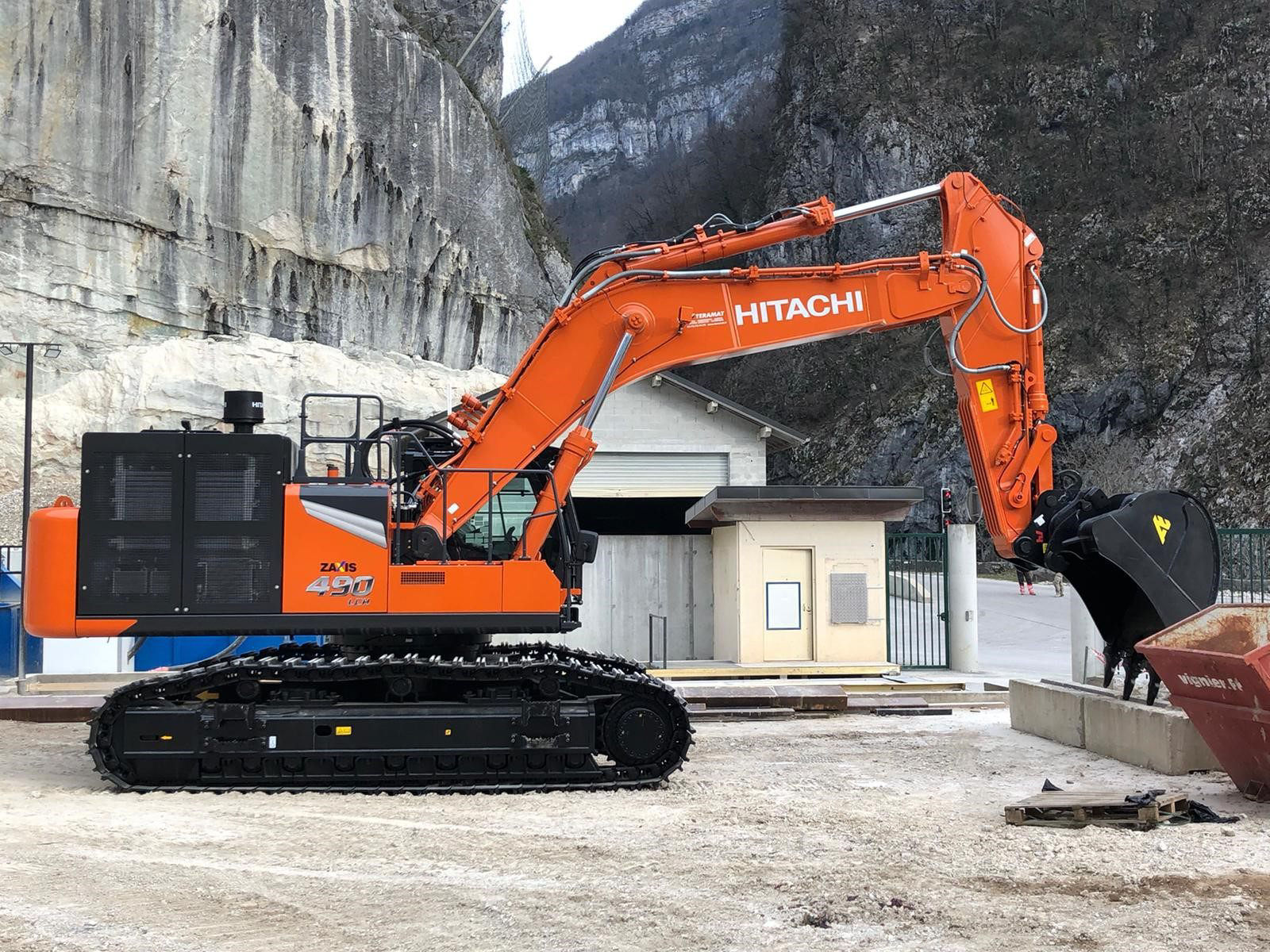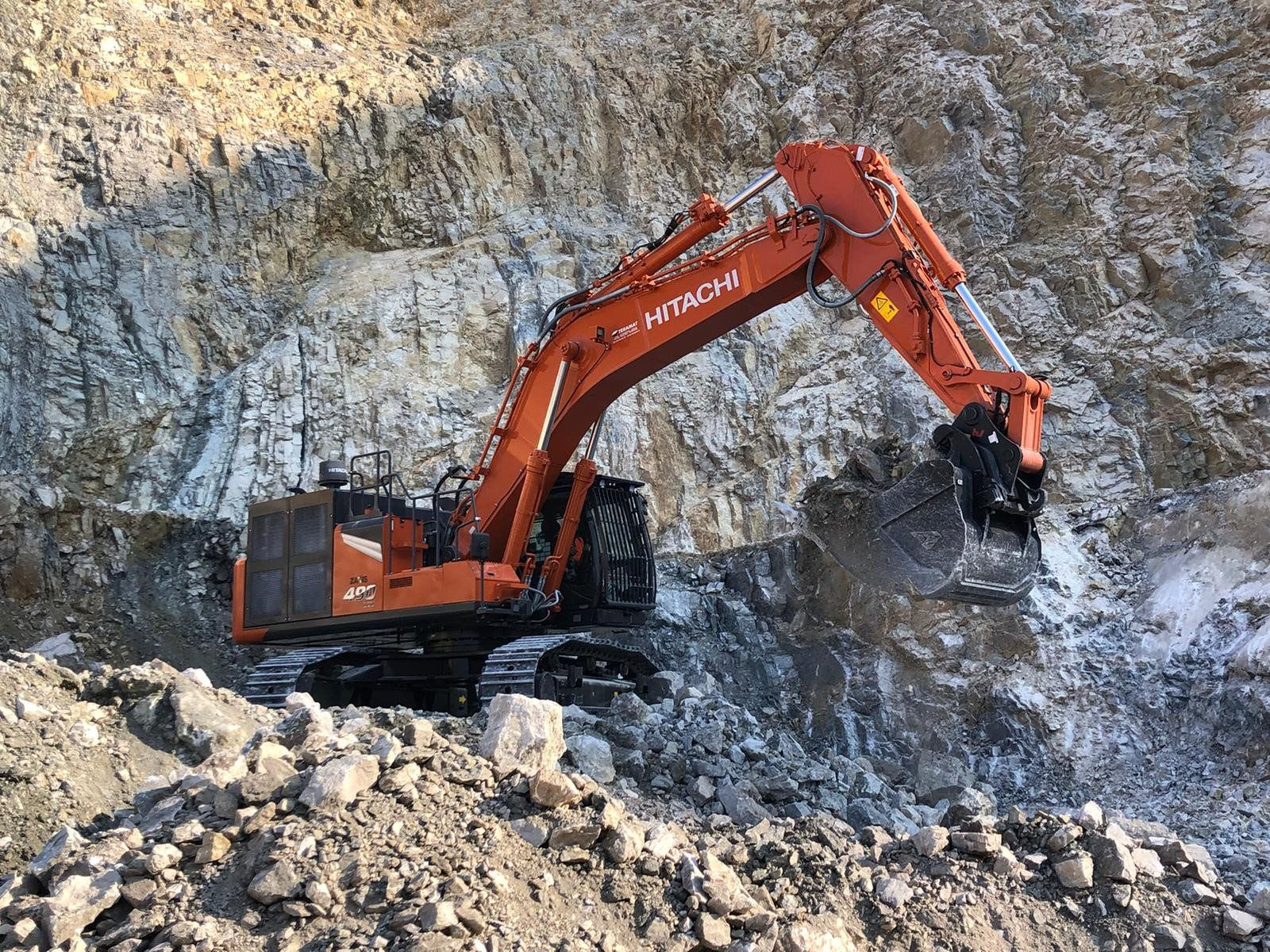 Operating in style
Operators at the Savoie-based quarry can also expect a safer and more comfortable working environment thanks to the Zaxis-7 large excavator's reduced noise and low vibration levels in the cab. Thanks to improved front speed and increased engine output, the Zaxis-7 excavator also leads to higher overall productivity alongside dramatically reduced fuel consumption.
Ludovic, an operator at Carrière du Val de Fier, was impressed with the efficiency and ease-of-use of the new ZX490-7. "There is a real difference with the previous model: the noise level is much lower, the whole cab is better, but the biggest difference comes from fuel consumption. It is twice as low compared to ZX490-6, for the same job site!"
Exceeding expectations
Before purchasing the ZX490-7, the owner of Carrière du Val de Fier was considering another brand, but the delivery time and price quoted by Teramat made the difference for their requirements and expectations. Operators on-site were also familiar with Hitachi machines, and they were enthusiastic about the ground clearance, hydraulic performance and reliability of Hitachi machines, so the decision to go for a ZX490-7 was both more cost-effective, and more comfortable for all involved.