A first for The Netherlands
The strong reputation of Hitachi excavators helped to persuade contractor Grondverzetbedrijf Oosterveld BV to invest in the first Hitachi Zaxis-7 medium excavators in The Netherlands.
A happy operator
Company directors Frank and Tom Oosterveld decided to invest in the new ZX350LC-7 and ZX250LC-7 models after attending an event in Amsterdam. "We saw the machines for ourselves and spoke to other Hitachi customers – their feedback was valuable," says Frank.
"Initially, we had wanted to try something new, so we tested several brands and asked our operators for their opinions," adds Tom. "During that time, we had a ZX210LC-6 to try out. The operator was happy with the machine's ease-of-use and that's why we selected Hitachi."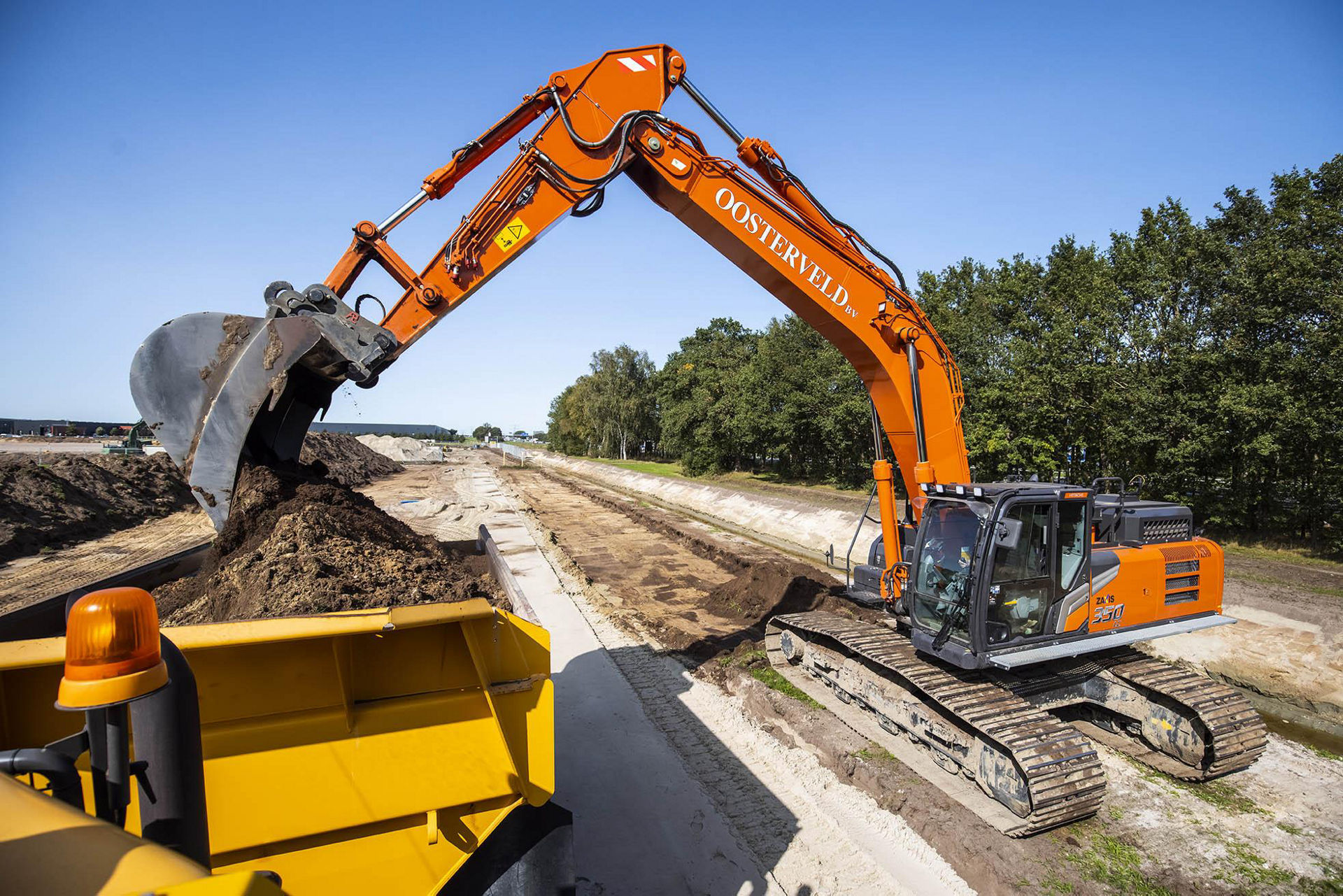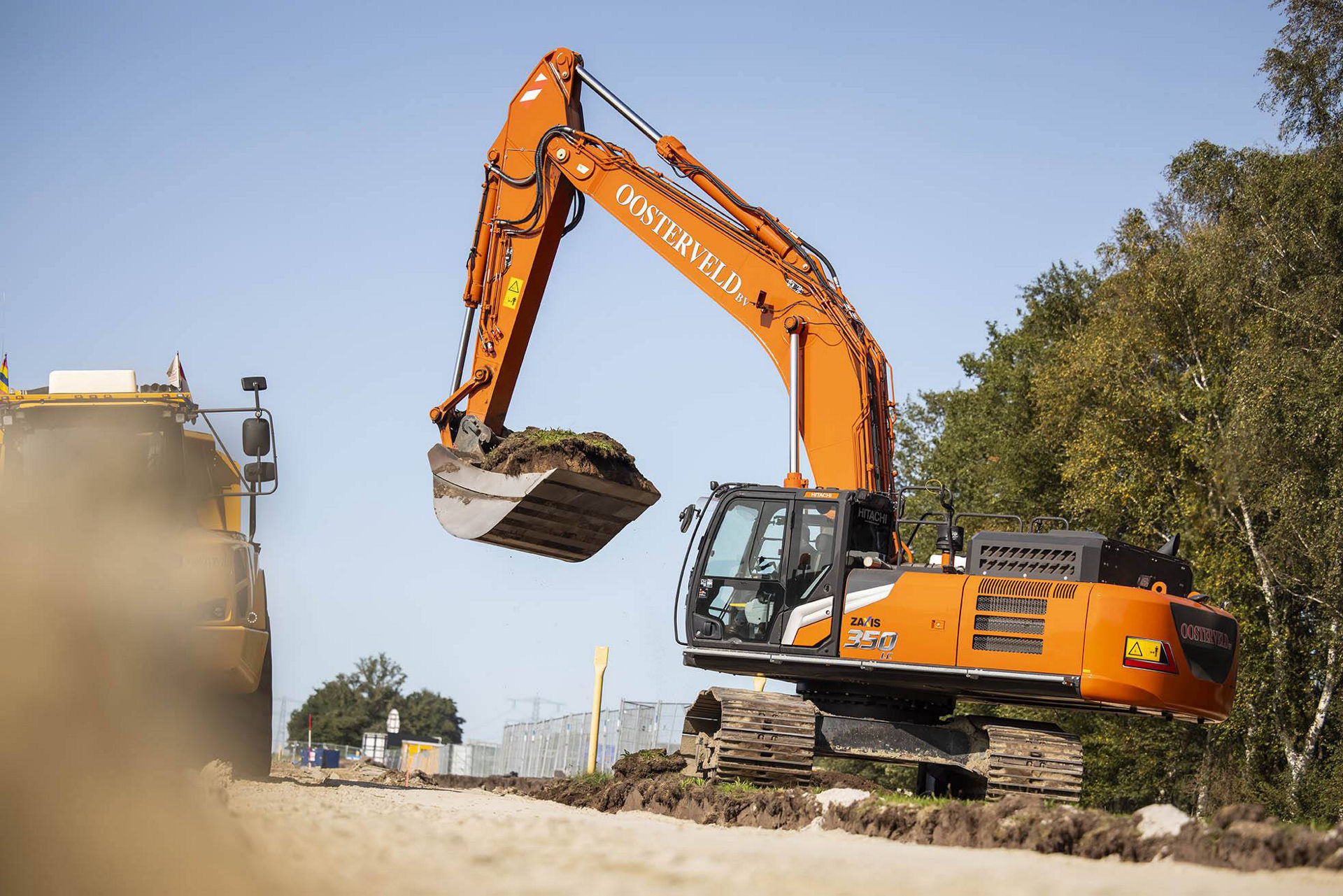 Fast and precise
Frank and Tom chose the ZX250LC-7 and ZX350LC-7 as much of their work requires machines compliant with the latest Stage V emission regulations. The ZX350-7 was used at a job site in Almelo to dig trenches and lay sewer pipes before the construction of a new factory.
"The biggest challenge is to lay the pipes, so they fit seamlessly, as fast as possible," explains Frank. "So, it's important to have a fast and precise machine. We needed the ZX350-7 to handle the heavy 1,200mm pipes."

An excellent view
The new Hitachi excavator also offers an exceptionally comfortable cab, as noted by its operator Martijn Hooiveld: "This machine is easy to use and very comfortable. I'm really impressed by the Aerial Angle 270° camera system, as sometimes I have to work in tight spaces, and this gives me a good view of busy job sites.
"All the buttons are also in the right place, and you can control the windscreen wiper and make the engine idle through the buttons on the joysticks."