A show of strength for Finnish Hitachi Construction Machinery dealer
Finnish dealer Rotator hosted a successful customer event on 13-14 April, welcoming more than 6,000 visitors to its headquarters in Pirkkala, Tampere.
An impressive line-up
A huge variety of Hitachi Construction Machinery models were on display, from the 1.7 tonne ZX17U-6 mini excavator to a 70-tonne ZX690-7. Several new ZW-7 wheel loaders – including the ZW160PL-7, ZW220-7 and ZW310-7 – were available to view, in addition to larger models of the ZXW-7 wheeled excavator range: the ZX175W-7, ZX180W-7 and ZX220W-7.
The demonstration area proved popular with visitors, providing an opportunity to try the ZX225USLC-7 and ZX135W-7 excavators. A broad range of used and rental equipment completed the impressive Hitachi Construction Machinery line-up.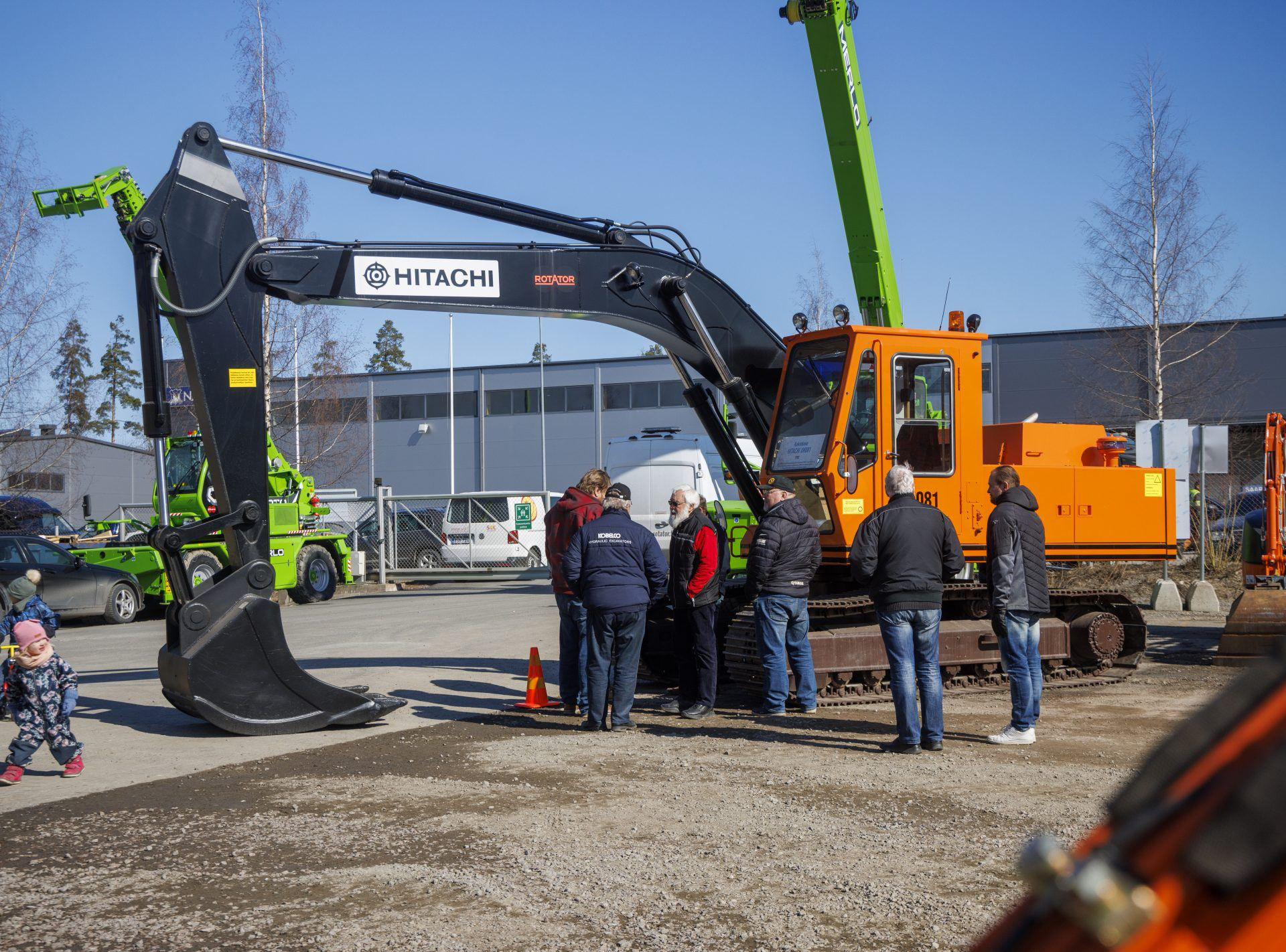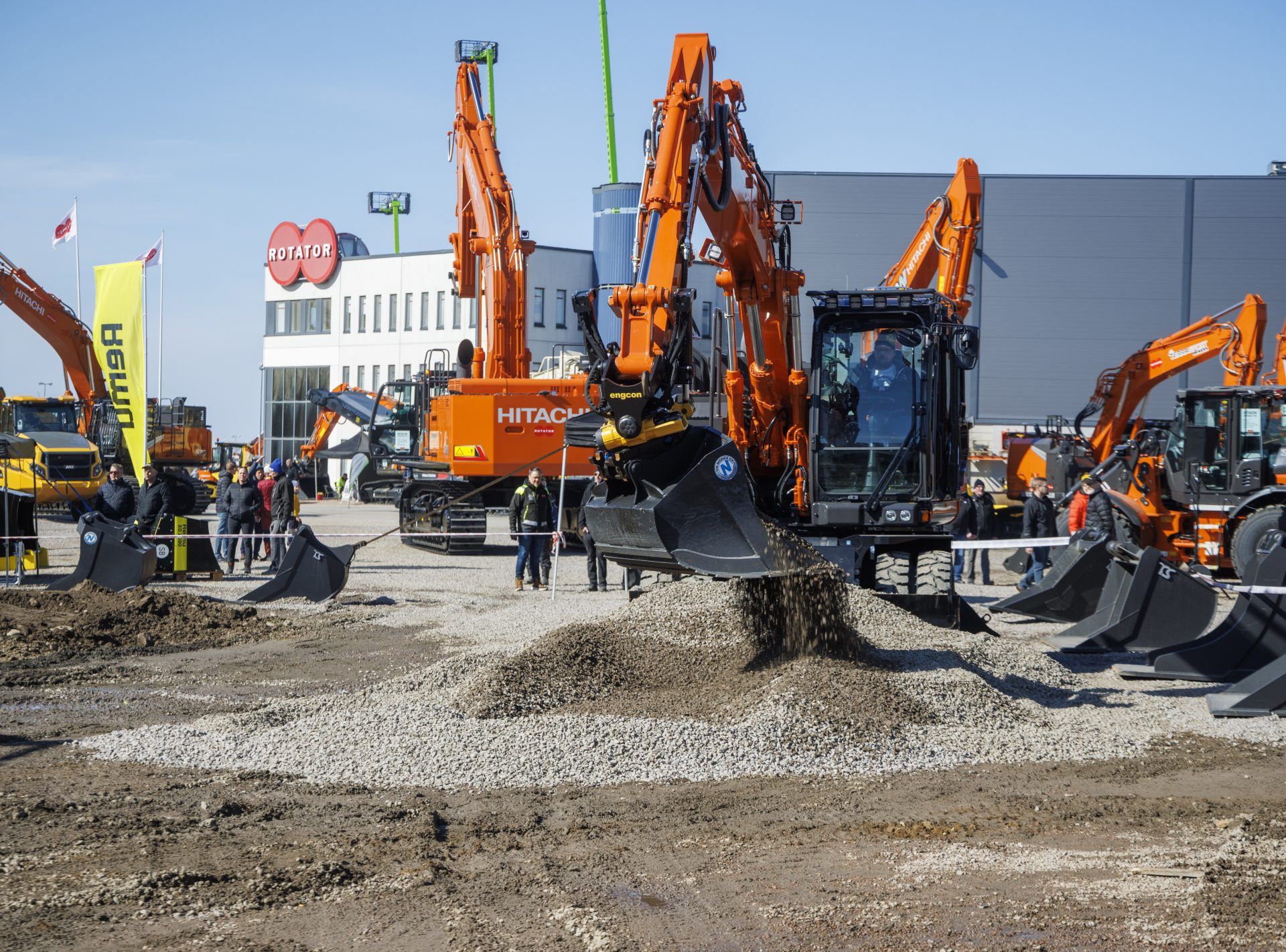 Celebrating 40 years of Hitachi Construction Machinery
A special highlight was a refurbished UH081 excavator from 1983. This is symbolic of the first model to be delivered to Finland, when Rotator become the authorised dealer for Hitachi Construction Machinery (Europe) NV 40 years ago. The 18.5-tonne model had been carefully restored over six months and even featured the original Rotator logo.
The Pirkkala event (Mansen Mörinät) is the largest in a series of seven open house events to be held annually at Rotator locations across Finland. All the previous events received close to double the number of visitors that Rotator was initially expecting, which highlights their popularity.
"Hosting such events is our main focus now," says Marketing Director Janne Salomäki. "As we are in our own premises, we can show a greater variety of machines here than we can at larger industry-wide exhibitions, and we can invite some of our suppliers to exhibit here too, which works well."