HCME volunteers making a difference in Oosterhout and Amsterdam
Recently, a group of volunteers from Hitachi Construction Machinery (Europe) (HCME) assisted with some local initiatives near the company's facilities in The Netherlands. The two teams working in Oosterhout and Amsterdam were headed up by longstanding Hitachi employees, Joep van den Maagdenberg and Ferry Biemans, and Hans Koerts Meijer, Annelies van der Staaij and Peter Hubner respectively.
Oosterhout – Shetland ponies
The first group, stationed in Koninklijke (Royal) Visio, were responsible for levelling a meadow that is home to a group of Shetland ponies, alongside other small projects. A Hitachi electric ZX85-6EB excavator came into play here, to offer a greener solution to the landscaping job.
The team got stuck in when dismantling some bird aviaries, cleaning fences, and fitting a new net over the hen house to offer some improved protection for the birds.
The residents and employees at De Blauwe Kamer in Oosterhout were delighted with the work and offered the Hitachi team some lunch and coffee throughout the day. The volunteer group had a fantastic time giving back to their local community and even agreed to come back again next year.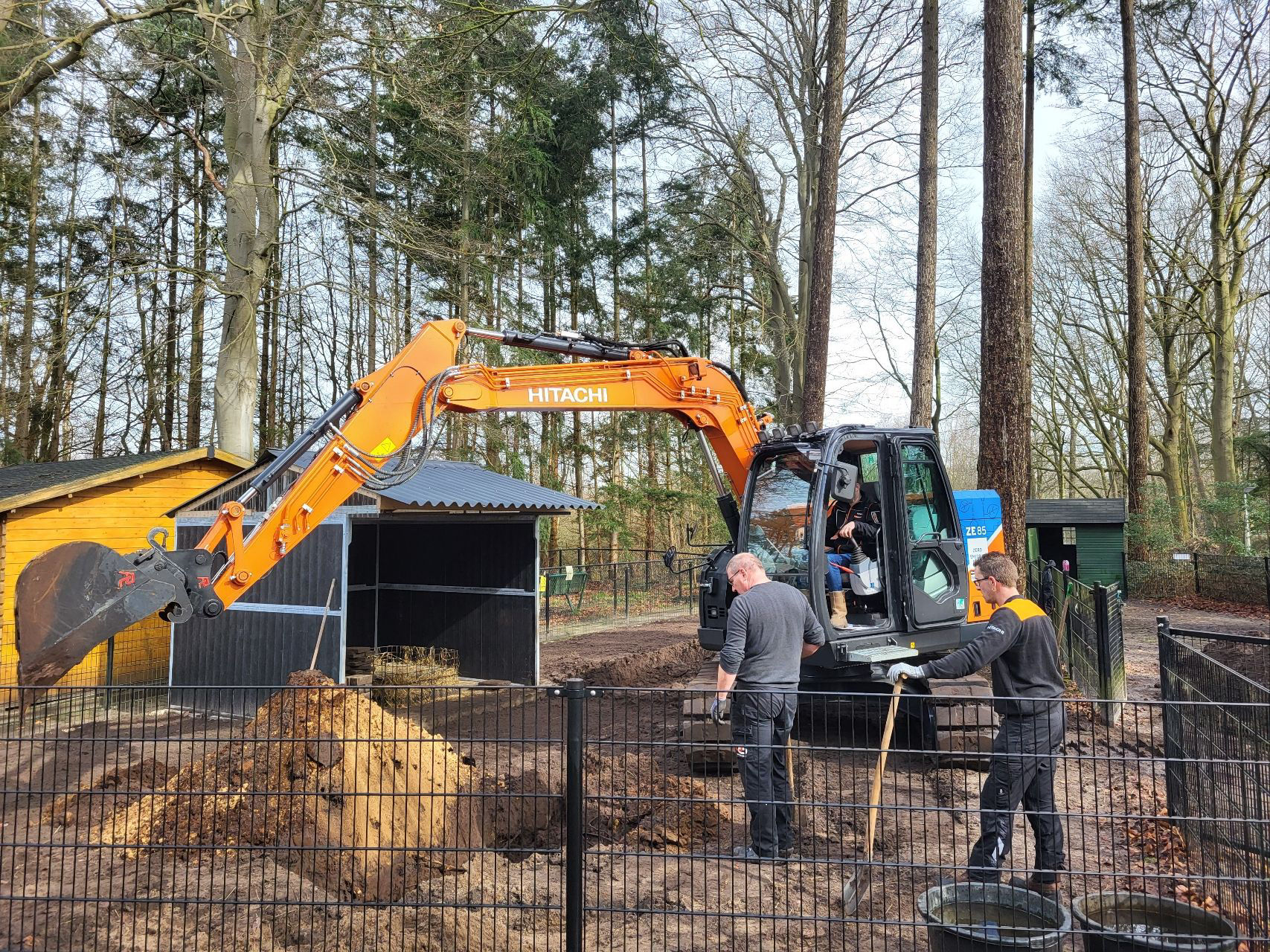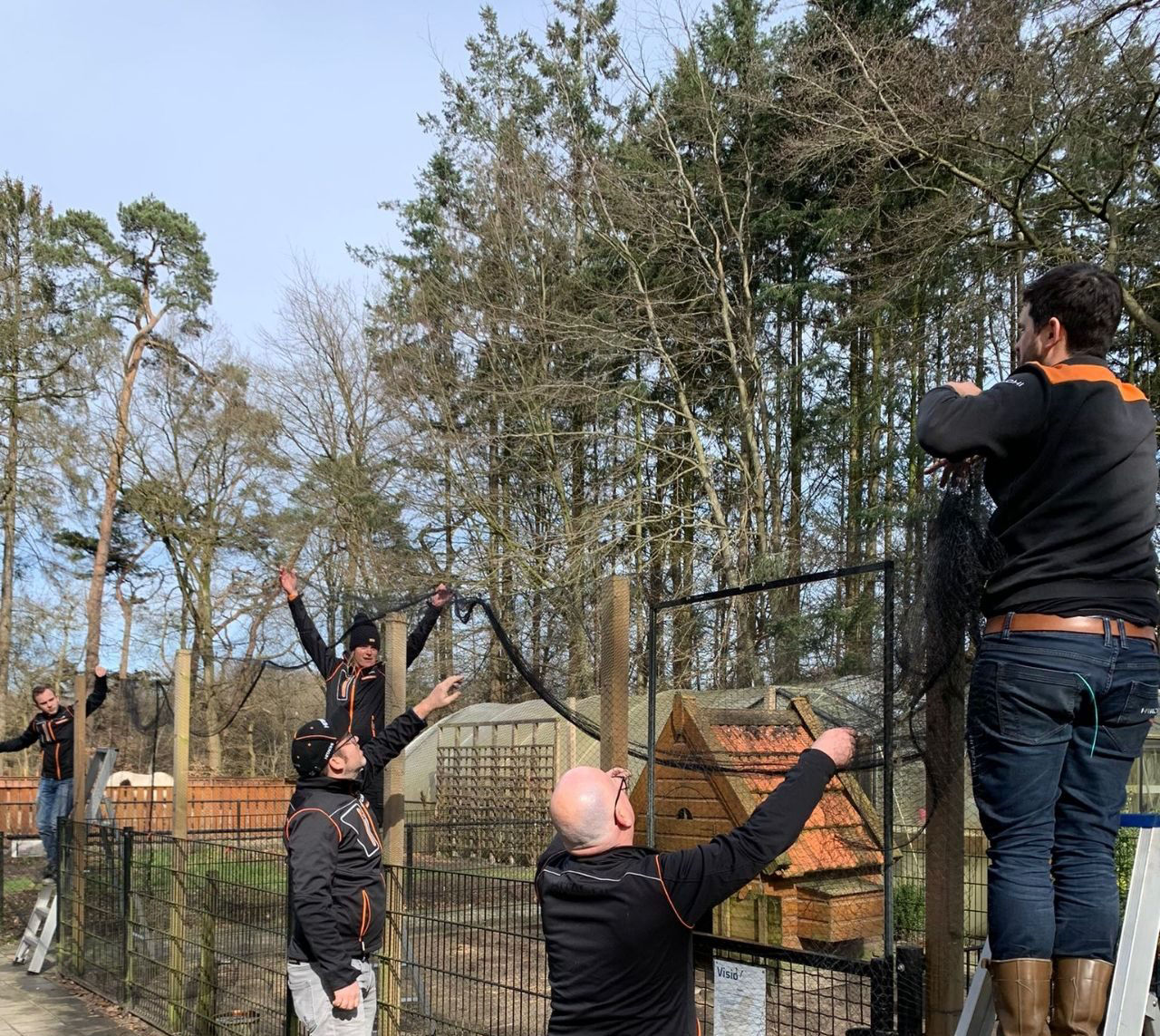 Amsterdam – a green initiative
Meanwhile, in Amsterdam, the other HCME team offered their services in maintaining an area of land between Musholm and the N201 in Hoofddorp. The hard work included large-scale cleaning, cutting, pruning and weeding.
Thanks to the mass clean, the field is now much more inhabitable for fauna and flora. In addition, 1,622 seedlings were cut by the group, ready to be distributed for replanting across the country.
Newcomer Monica Persijn got stuck in, alongside the rest of the team, and Peter even offered his excavation services to a neighbouring property in need of some work – a great result for the Hitachi team!
HCME would like to thank all participants once again for showcasing true Kenkijin spirit on this day – now the group of volunteers can look forward to a repeat performance on Saturday 9 March 2024!