Rauland Maskin: why 9 out of 10 excavators are orange!
Hitachi excavators are the preferred choice for Norwegian contractor Rauland Maskin, based in Telemark. Its fleet has been predominantly orange ever since the company was established by General Manager Bjørn Svalastog in 2005, with its first models – an EX100 and an EX60.
The contractor operates in the holiday home market and has grown exponentially in the last 18 years. It now has ten permanent employees, alongside several other freelance operators – and they're all fans of Hitachi!
A brand you can rely on…
Bjørn says that the reason he continues to buy orange is because of the quality: "We know what we are getting. They give us economic predictability and the operators are happy." He also says that because of the durability of the Hitachi machines, "there are never any surprising invoices in the mailbox".
As supporters of the Hitachi brand, Rauland Maskin was also one of the first customers to travel to the new test centre of German dealer, Kiesel. The centre (Coreum) offers a space of 120,000m2 for machine demonstrations and tests.
Employee Jonny Nybråten participated in the trip and put a new ZX250LC-7 medium excavator to the test. He was so impressed that he took it back to Norway with him! "It's excellent, the size is ideal," he says. "It can cope with a heavy load and still be used for small tasks too."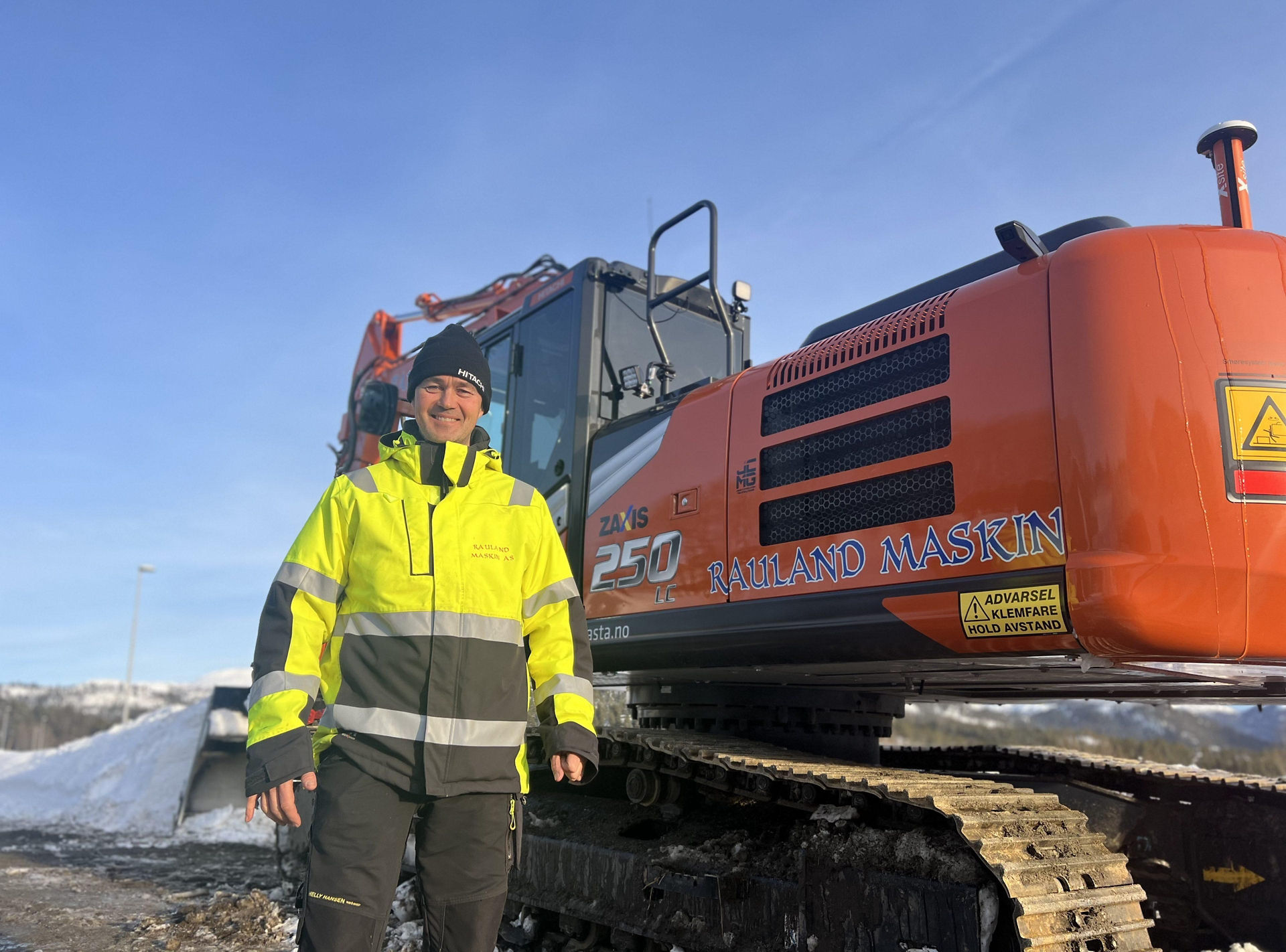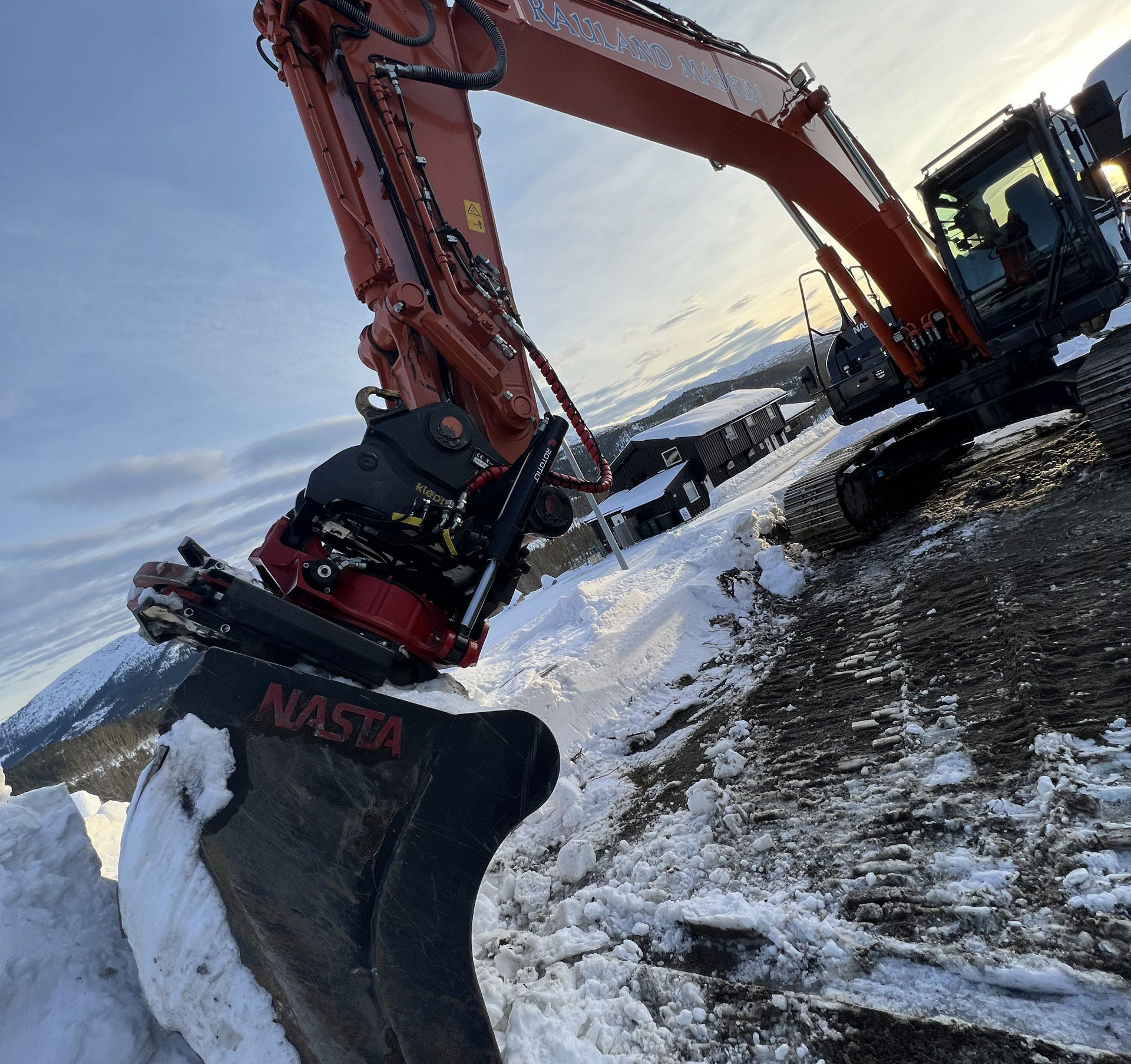 A long-standing partnership
The company's positive experience is also thanks to Norwegian dealer Nasta, which has served the contractor for a long time. The team at Rauland Maskin have permanent contacts within different branches of the dealership who they can reach out to at any time. They've also signed a service agreement on all new machines.
According to Bjørn: "Service mechanic Morten Ulleberg from Nasta is responsible for servicing all our machines and he is absolutely great."