Hydraulic Filters
You can easily find imitation (or "will fit" ) filters on the market. These filters look like genuine filters, can fit our equipment and are cheaper than genuine Hitachi filters, but these filters will cause unscheduled breakdowns and/or reduce your equipment life. Our genuine filters are designed to fit our strict specifications. Genuine filters can reduce the potential of unscheduled breakdowns and keep your equipment running.
Genuine vs. Non-Genuine
The following are test results between genuine filters and imitation filters. For best results, Hitachi recommends that you use genuine filters
Fabrication Integrity
First bubble point test (ISO 2942)
Imitation filters first bubble point is 30% to 70% lower than Hitachi genuine filters, and many imitation filters leaked at the joint section of the end plate and filter medium. Our test results show that imitation filters have low filtration accuracy.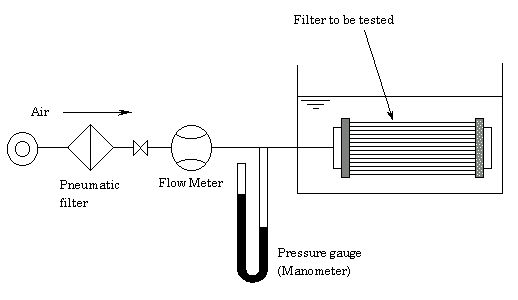 Testing Circuit 1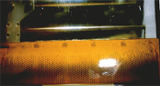 Hitachi Genuine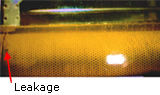 Imitation 1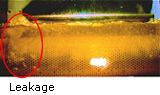 Imitation 2
Filtration Rating
Multi – pass test (ISO 4572)
Imitation filters filtration efficiency is 60% to 90% lower than Hitachi genuine filters. Test results show there is a high possibility that contamination will enter the hydraulic circuit. Hitachi's research shows more than 60% of hydraulic component failure came from contamination in hydraulic oil. It is safe to say that there is a high risk of hydraulic component failure, when using imitation filters.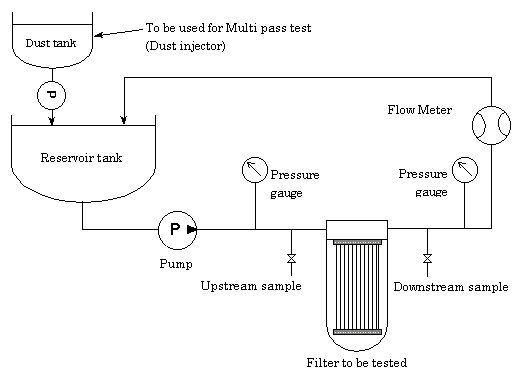 Testing Circuit 1

Hitachi Genuine
Imitation 1

Imitation 2

Imitation 3