Hitachi Construction Machinery Group remanufacture used hydraulic components as parts with same performance as new and supply to customers all over the world.
Supports stable machine operation
In large mines far from the city, mining machines are in operation for almost 24 hours. It will take time for the machine to re-start in case that parts are ordered after down. Hitachi Construction Machinery has globally deploy parts remanufacturing factories and supplies remanufactured parts from factories close to the mine site, enabling early machine recovery. At the same time, it contributes to maintaining customer productivity and reducing life cycle costs.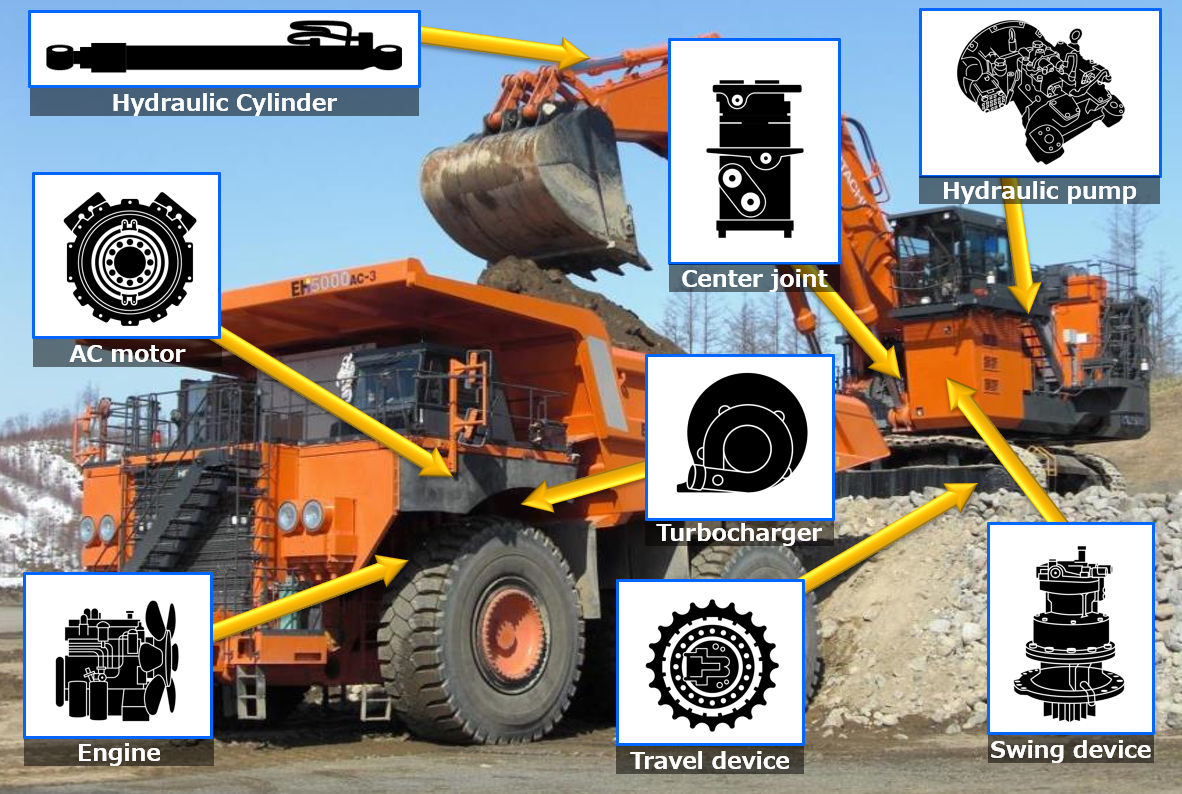 Contribution to realize circular economy
In remanufacturing business, we are actively making efforts to contribute to the realization of circular economy.
Circular economy is the social system concept that takes into account economic development, unlike the conventional resource recycling economy (reuse economy).
Linear economy: Economic model based on mass production and mass consumption
Reuse economy: An economic model that circulates resources and focuses on environmental protection
Circular economy: An economic model that takes into account not only resource recycling and environmental protection but also economic development
With the mission of a construction machinery manufacturer to make efforts toward the realization of a circular economy, we will establish and promote a sustainable resource-recycling business model that simultaneously contributes to solving social and environmental issues with our customers through our value chain business.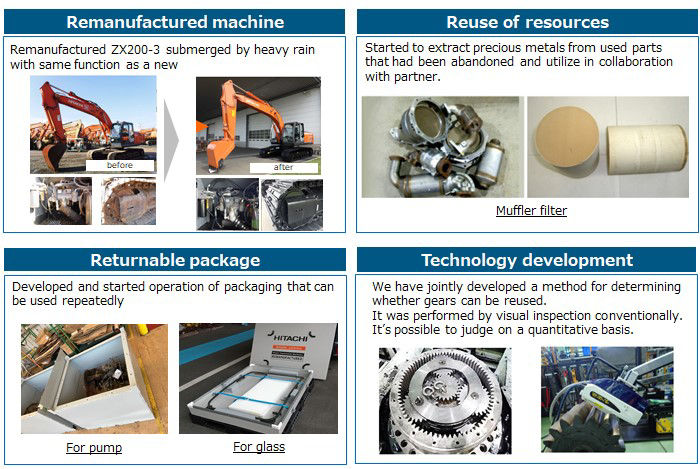 Remanufactured parts are evaluated as contributing to the reduction of environmental load by significantly reducing the amount of industrial waste because used parts are used as material.