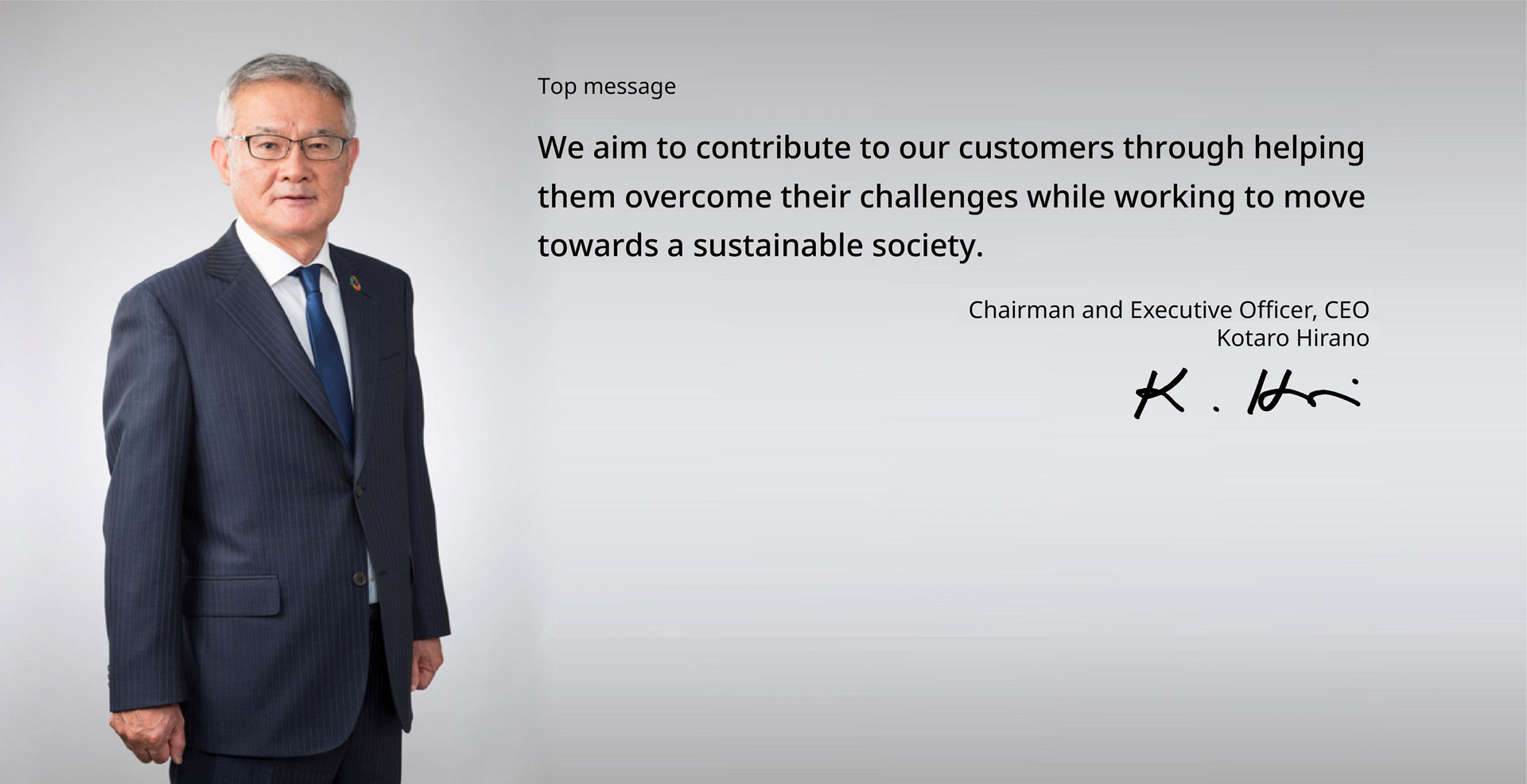 There have recently been significant changes in the awareness of those using construction and mining machinery and those working at construction sites.
In terms of on-site safety, machine operators and staff have always been attentive, but there have been increasing demands to equip the machinery itself with safety features. In regards to on-site productivity, customers have expressed the desire to make machinery easier for operators to control and to introduce machinery that operates autonomously. We have also seen requests aimed at ensuring the stable operation of machinery, such as systems dedicated to failure prognostic detection and prompt service. Through the advance of globalization, the world is facing a multitude of challenges, from climate change to resource scarcity, leading to the need to implement measures to achieve the Sustainable Development Goals (SDGs). These are also challenges our customers are facing and sharing the action we take makes it easier to discover solutions. I believe that the true test we face at Hitachi Construction Machinery is how closely we can reflect feedback from on-site and customers from which machinery is used.
In 2020, Hitachi Construction Machinery celebrates 70 years of developing, mass producing and selling construction and mining machinery. In the midst of these significant changes, I think we must undergo considerable change ourselves. Customers operating machinery on jobsites face the challenges of improving safety, productivity, and reducing lifecycle costs such as fuel consumption and maintenance. Responding to these challenges means not only providing superior machinery, but also elevating total customer satisfaction by deepening the value chain, including parts and service, used machinery, rental, parts remanufacturing and finance. Undoubtedly, this is directly connected to our corporate vision: "To pass on a productive environment and prosperous cities to future generations … we help to create comfortable living spaces."
To realize this vision, employees of Hitachi Construction Machinery Group around the world share the "Kenkijin Spirit" (our group's shared values and code of conduct). The spirit is built upon the ideas of Challenge, Customer and Communication (the three Cs). Meanwhile the Hitachi Construction Machinery Group brand concept, "Reliable solutions" reflects our desire to be a company that is a reliable partner to our customers.
However great the changes we face, we will continue to provide customers around the world with products that offer social, environmental and economic value, and the value chain that goes along with it. To accomplish this, we will not only harness the in-house technologies we have innovated, but also take advantage of open innovation technologies maintained by worldwide business partners throughout various industries.
I hope you will share my excitement about the future developments of the Hitachi Construction Machinery Group and I appreciate your kind support.