Hitachi excavators get to work on unique mountainside project
Two Hitachi ZX225USLC-7s and a ZX85US-6 were delivered to contractor OK Kristoffersen AS to work on the mountain of Torghatten in Norway. The mountain, located on the island of Torget, has a height of 258 metres above sea level and is known for a distinctive hole that runs through it.
A fleet of Hitachi excavators
To cope with rising visitor numbers, the tourist attraction requires a new service building, car park, footpaths, benches, information boards, as well as new paths and stairs. OK Kristoffersen AS is relying on its new Hitachi machines to carry out the work.
The company now has seven Hitachi excavators and a Hitachi wheel loader in its fleet, supplied by local dealer Nasta. Salesman Trond Viktor Meland says: "This is exciting and somewhat unusual work. Lots of architectural details and magnificent nature, it makes me proud to be able to deliver machines here. Not least, this is a very pleasant customer, with a professionally skilled management. This is a company that is really fun to work with."
OK Kristoffersen AS is led by Managing Director Christine Høigaard. She says: "It is important for us to follow modern technology and have good equipment that delivers the job. And we have that now. In any case, there is only positive feedback from the machine operators."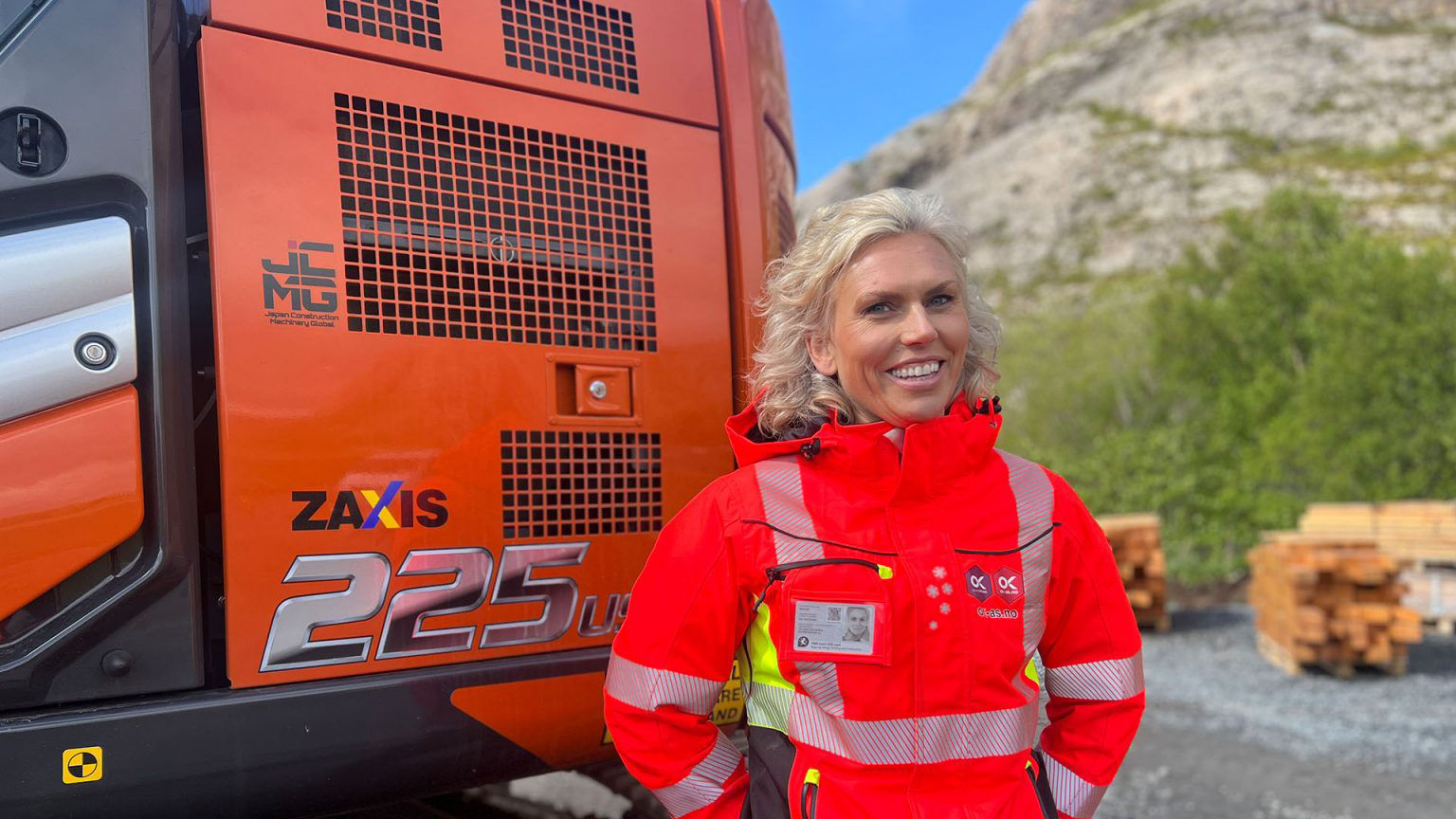 An impressive excavator
Helge Eidem has been working with the ZX85US-6 since February. This machine is creating a footpath up to the mountain and fits perfectly into the confined area, thanks to its compact size and short-tail swing. "It's a very fun project to be involved in. It's fun to create something so unique, and to help create something that will last a very long time."
He is very impressed with the new excavator: "I think it's fantastic in terms of comfort, ergonomics and efficiency. Compared to machines I have driven in the past, this one is by far the best."
One of the new ZX225USLC-7s is being operated by Jonny Langø to widen the road. He has worked for the company since 2009 and previously used a Hitachi ZX225-3. The quiet operation and comfortable cab of the Zaxis-7 machines are most notable for him. "It's very nice to have a new machine now. First of all, I have had a calmer and nicer working day. The biggest difference is probably the sound. The climate in general has become better inside the cab as well."