TIERRA+ JOURNAL - Announcements from Hitachi Construction Machinery/Event Report

The latest news from the Hitachi Construction Machinery Group:
SDGs initiatives, events, and the latest topics
Event Report: CONEXPO 2023
Las Vegas Convention Center, USA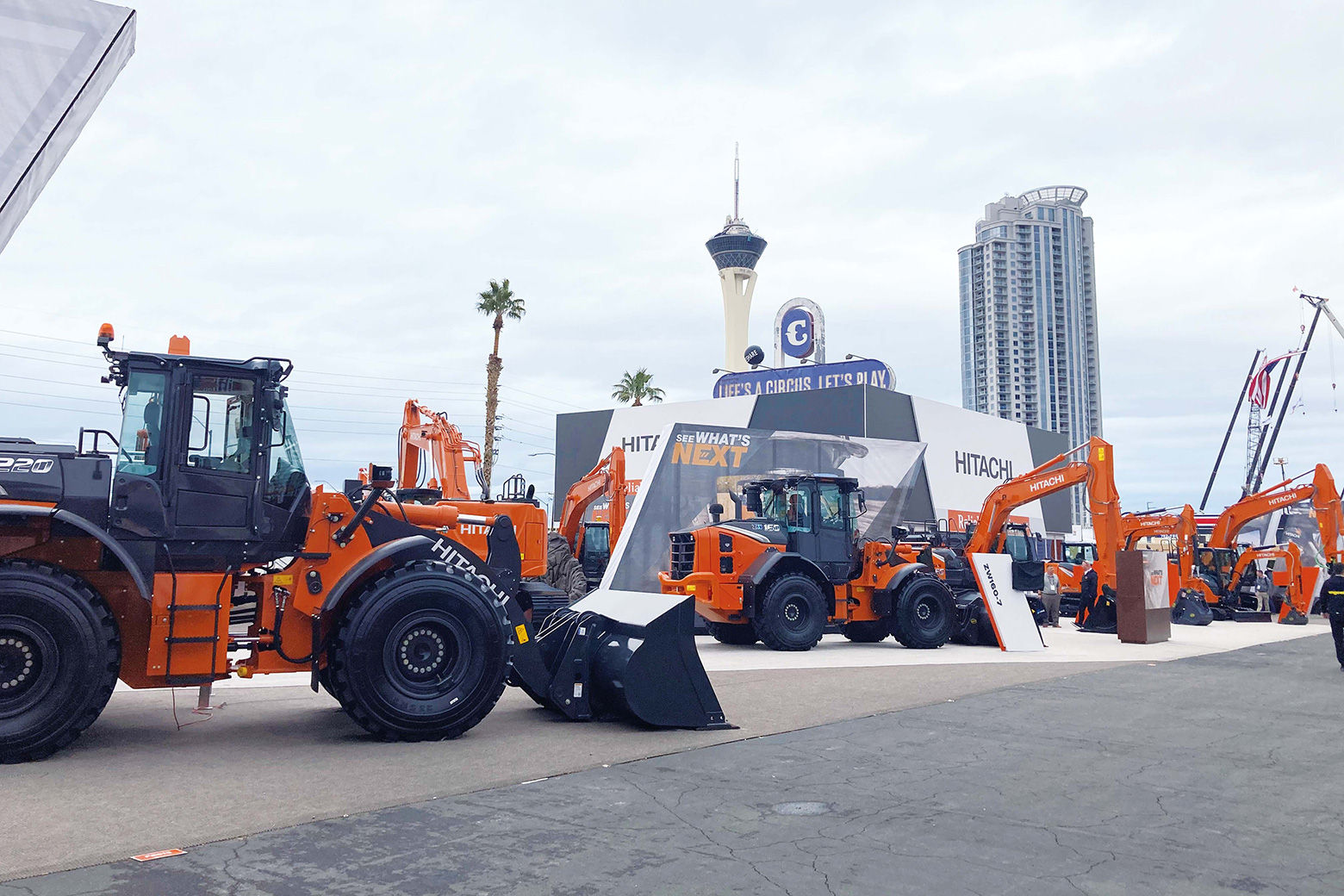 We exhibited at CONEXPO 2023, the largest trade show for the construction machinery industry in North America, for the first time as Hitachi Construction Machinery Americas.
At the expo, held March 14 - 18, 2023, Hitachi Construction Machinery Americas offered exhibitions of its equipment, parts, and service divisions, emphasizing the experience of the worldwide Hitachi Construction Machinery Group and its ability to deliver the latest parts and service solutions to the US market.
About 2000 construction equipment manufacturers and related firms from around the world exhibited at the expo, making it the ideal place to grasp global market trends.
CONEXPO 2023 drew some 139,000 visitors, many of who dropped by the Hitachi Construction Machinery Americas booth. Board Chairman Sonosuke Ishii and President Alan Quinn both attended the press conference, detailing Group performance and strategy to an audience of industry reporters and analysts. They explained that corporate revenue is growing rapidly now because Hitachi can sell construction machinery directly in the Americas, and outlined future growth plans.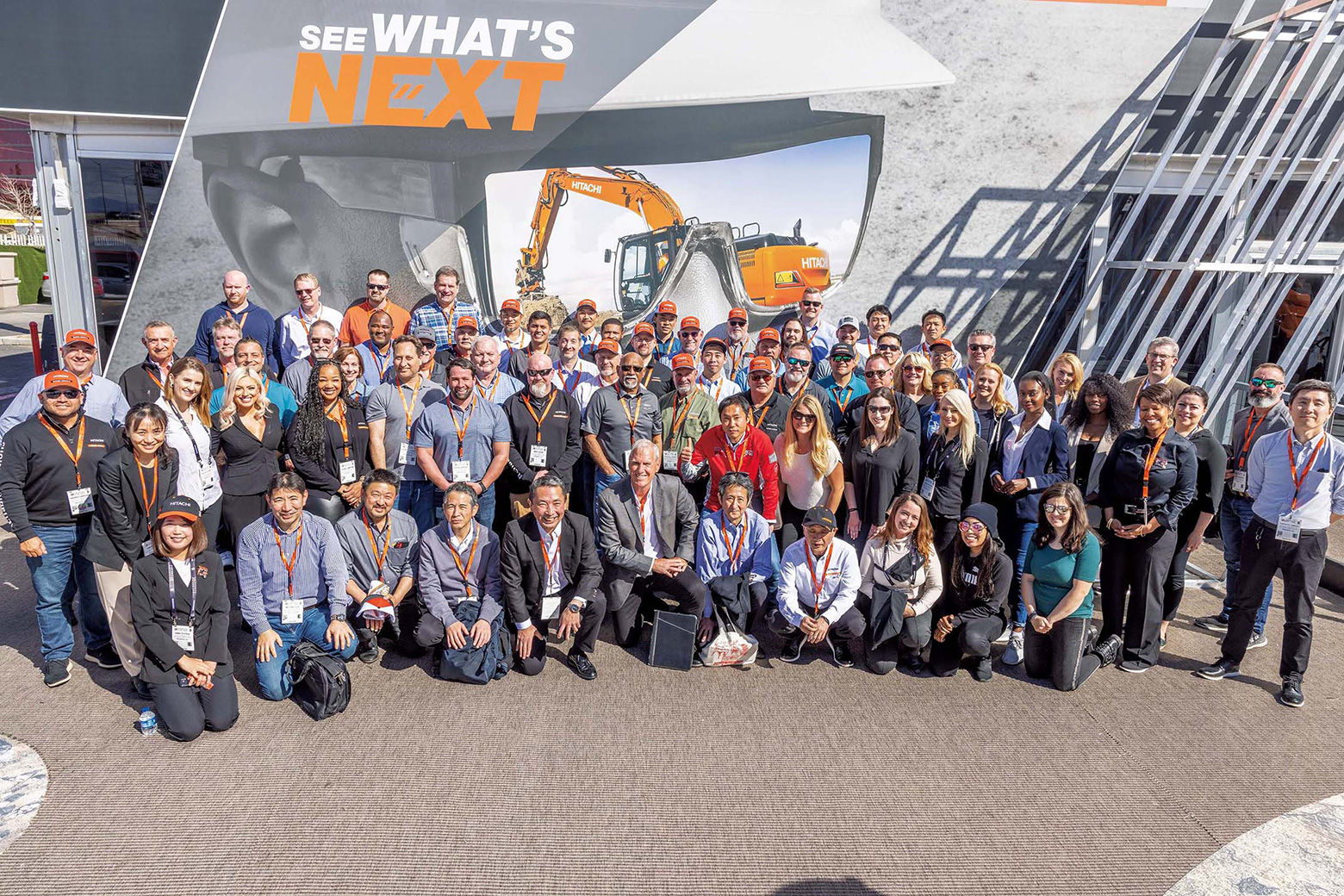 The Hitachi Construction Machinery Americas staff met in one place. On March 15, we could meet some hundred people from dealers and users at the outdoor exhibition booth.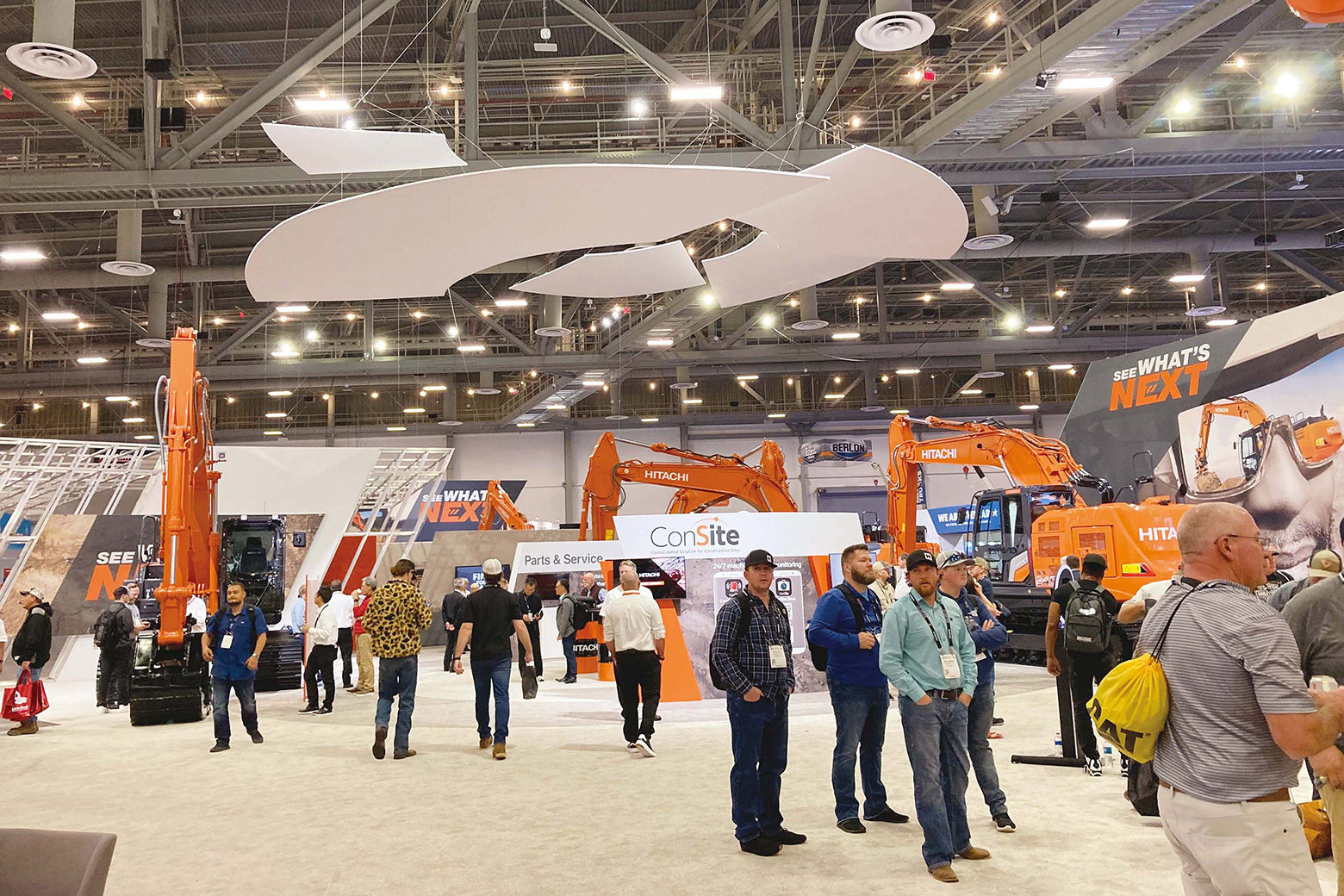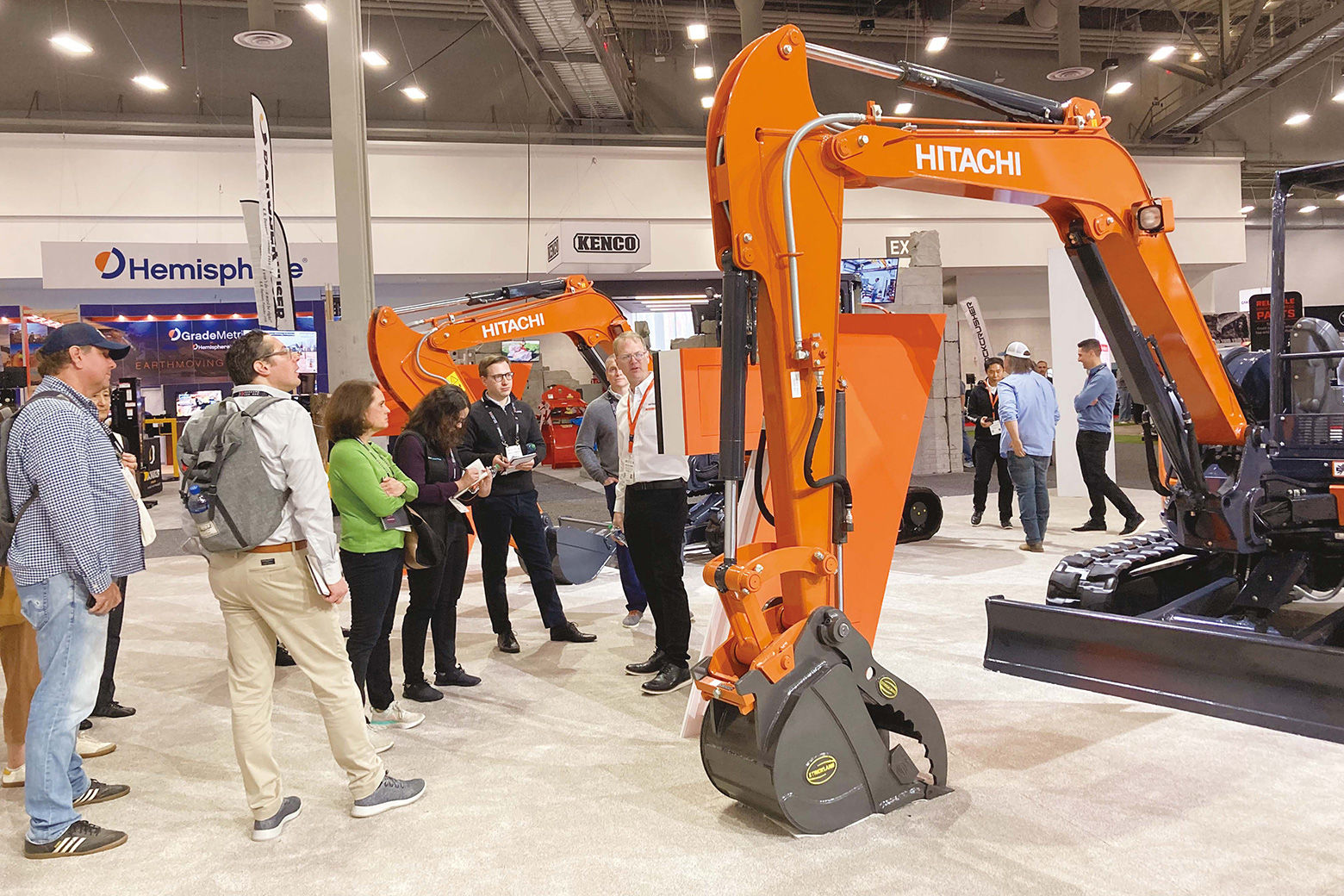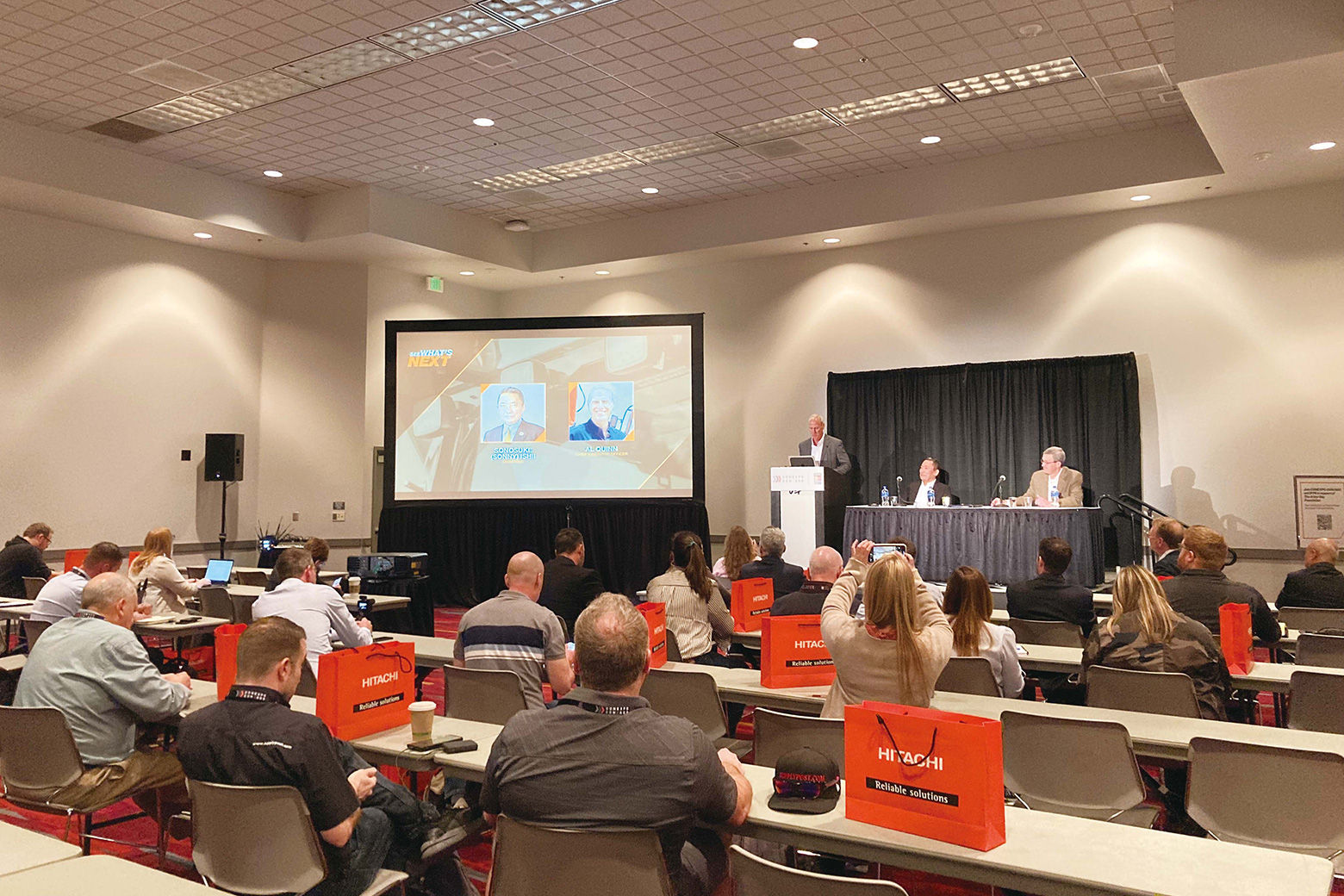 Demo machinery exhibited, along with details of available services
The Hitachi Construction Machinery Americas booth at CONEXPO 2023 featured 26 pieces of machinery such as compact and mid-size excavators and wheel loaders, including the brand new Series 7line-up. The ZX55U-6EB battery-powered mini excavator, available in the European market, was also displayed.
Some of the solutions introduced to visitors were ConSite Air for remote machinery diagnosis and software upgrade, and ConSite Oil, which monitors engine and hydraulic oil conditions during operation.
ZAXIS Finance joint venture, which offers construction machinery financing in North America, and a selection of "Premium Used" brand products were also exhibited.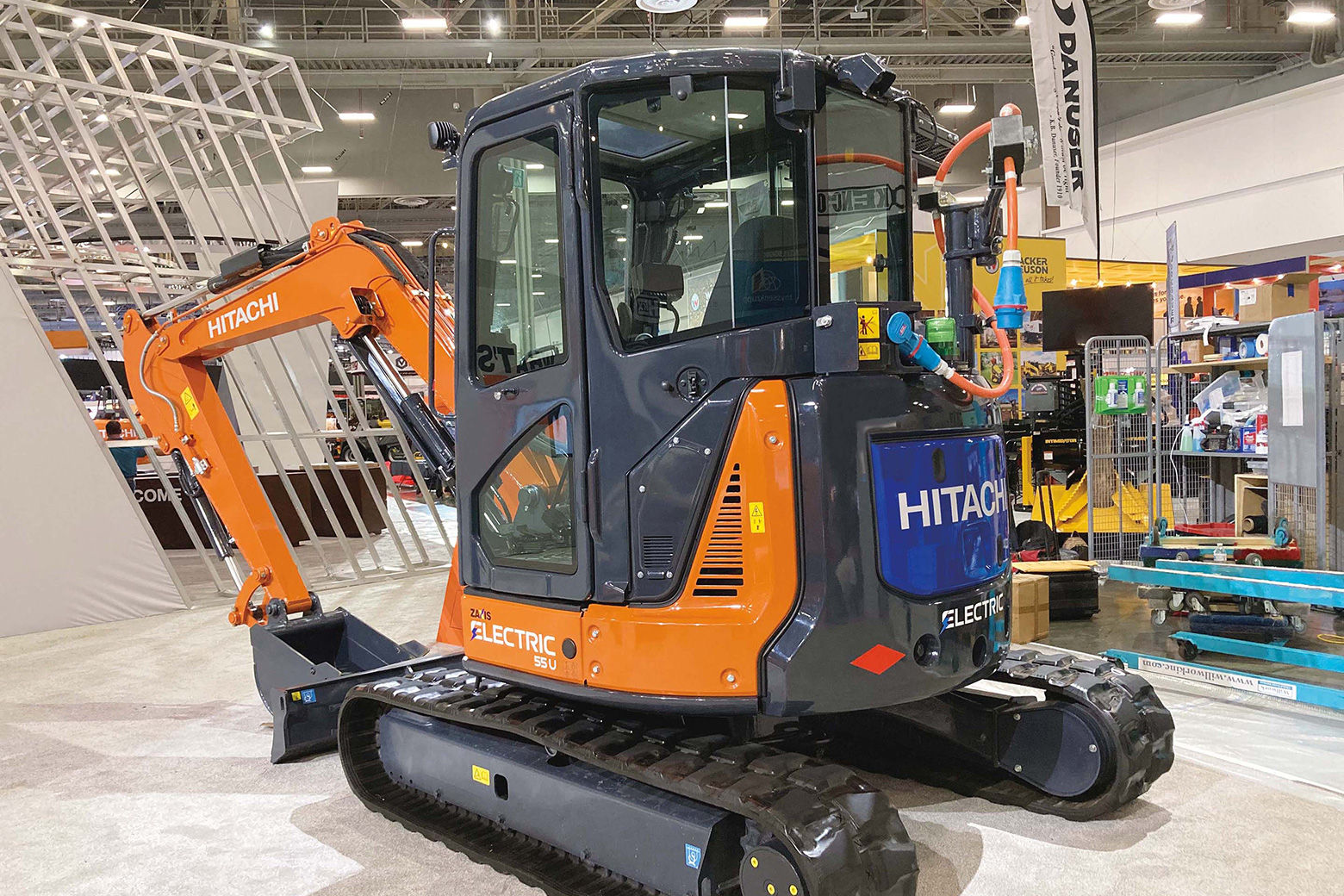 Visitors expressed considerable interest in the ZX55U-6EB battery-powered mini excavator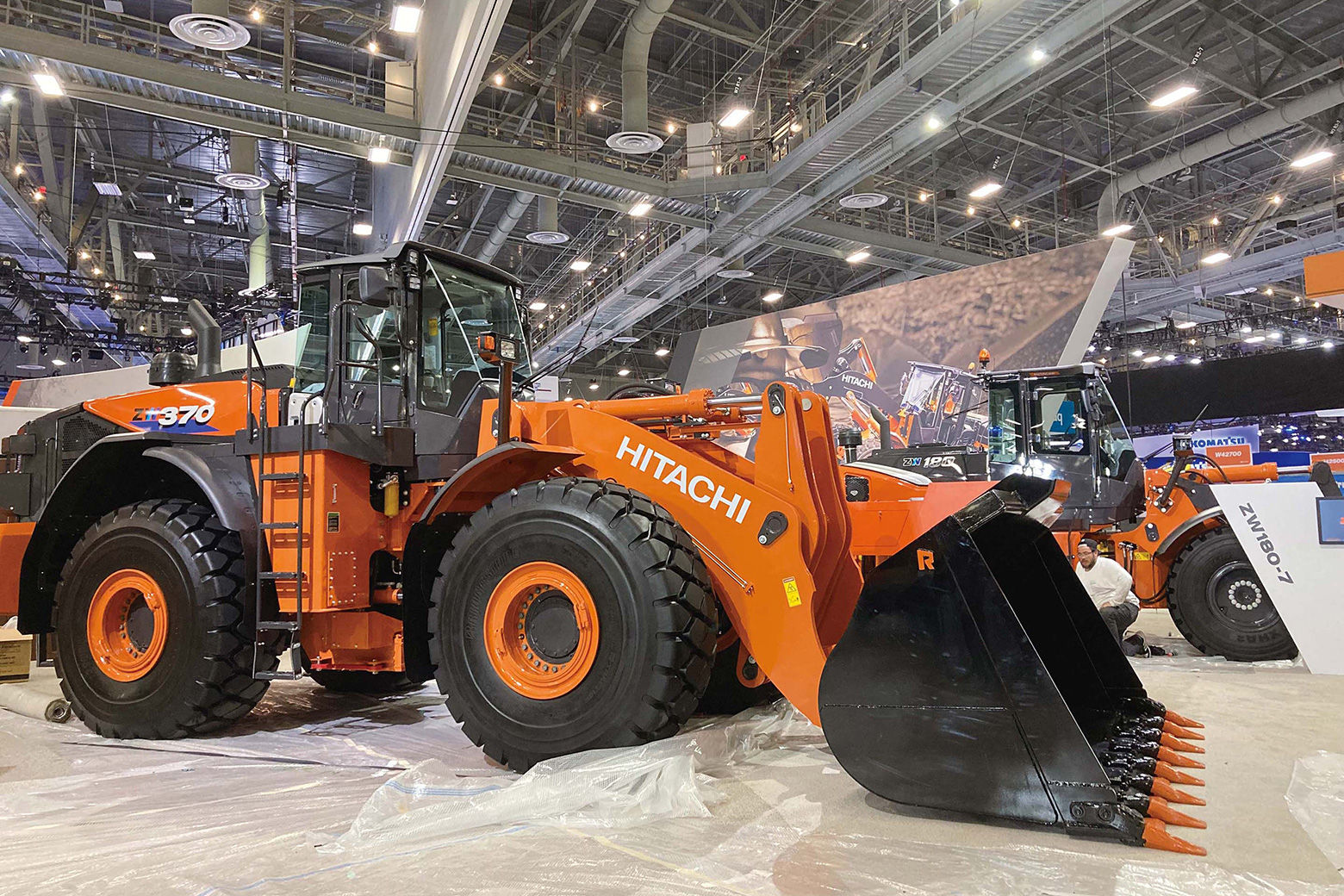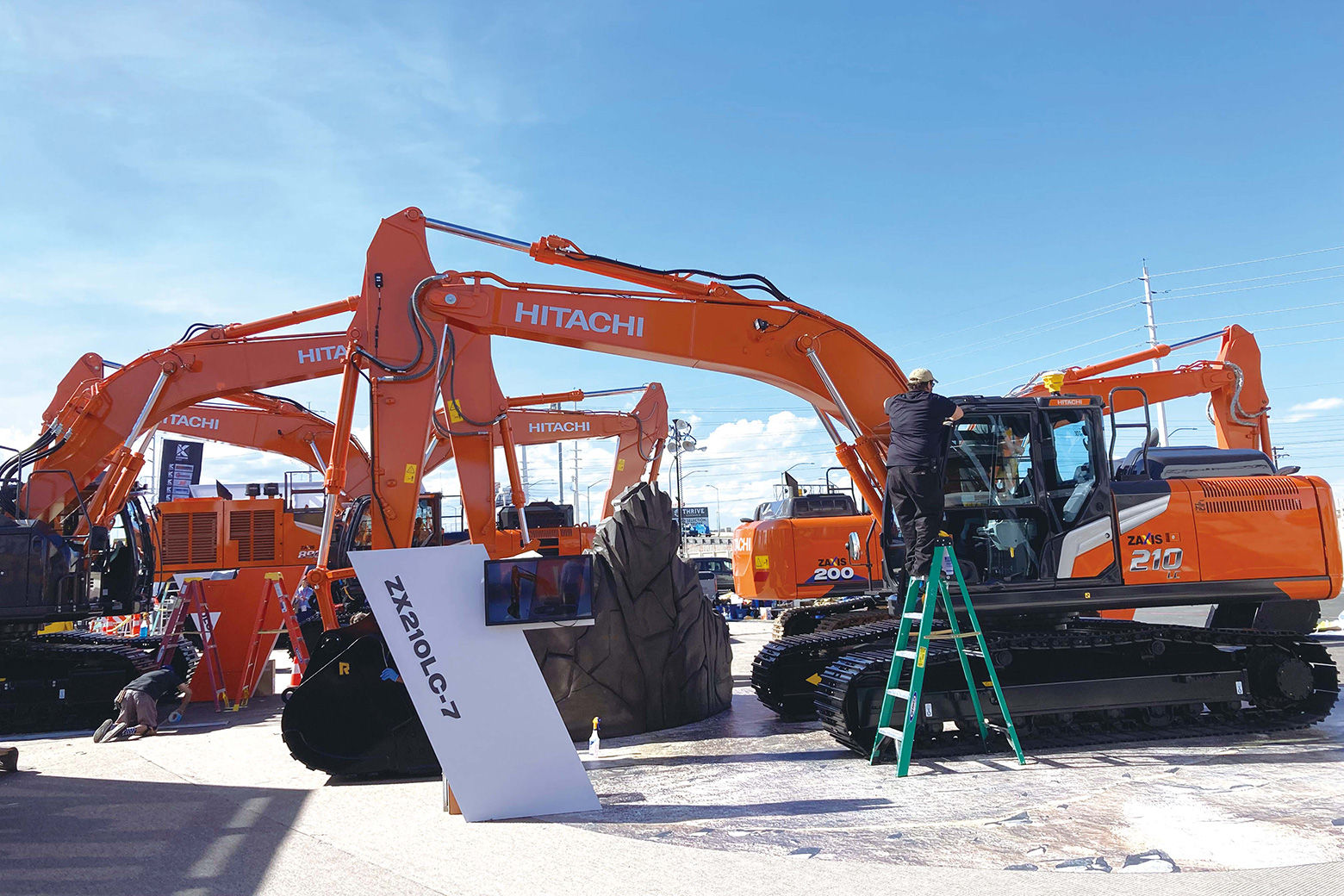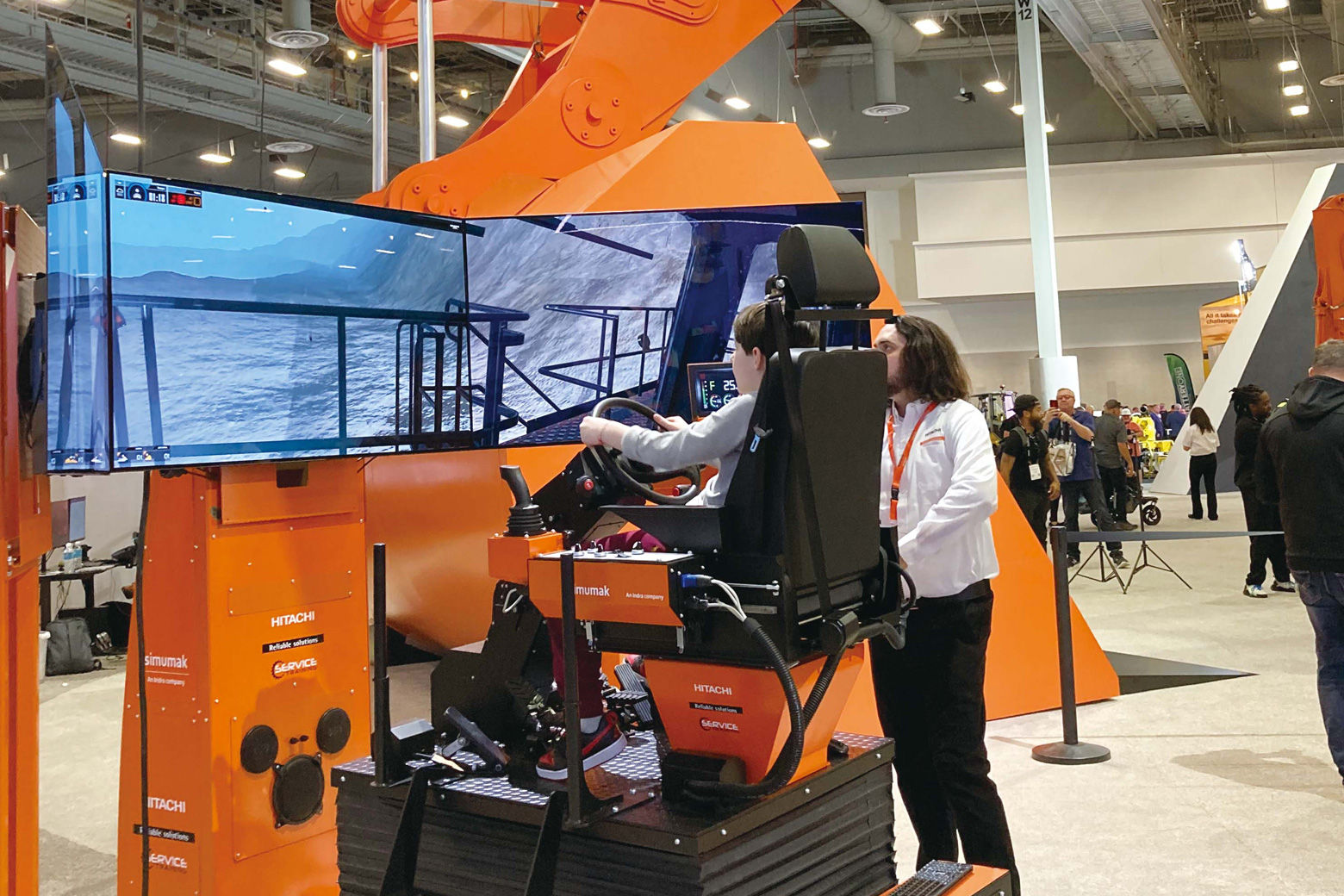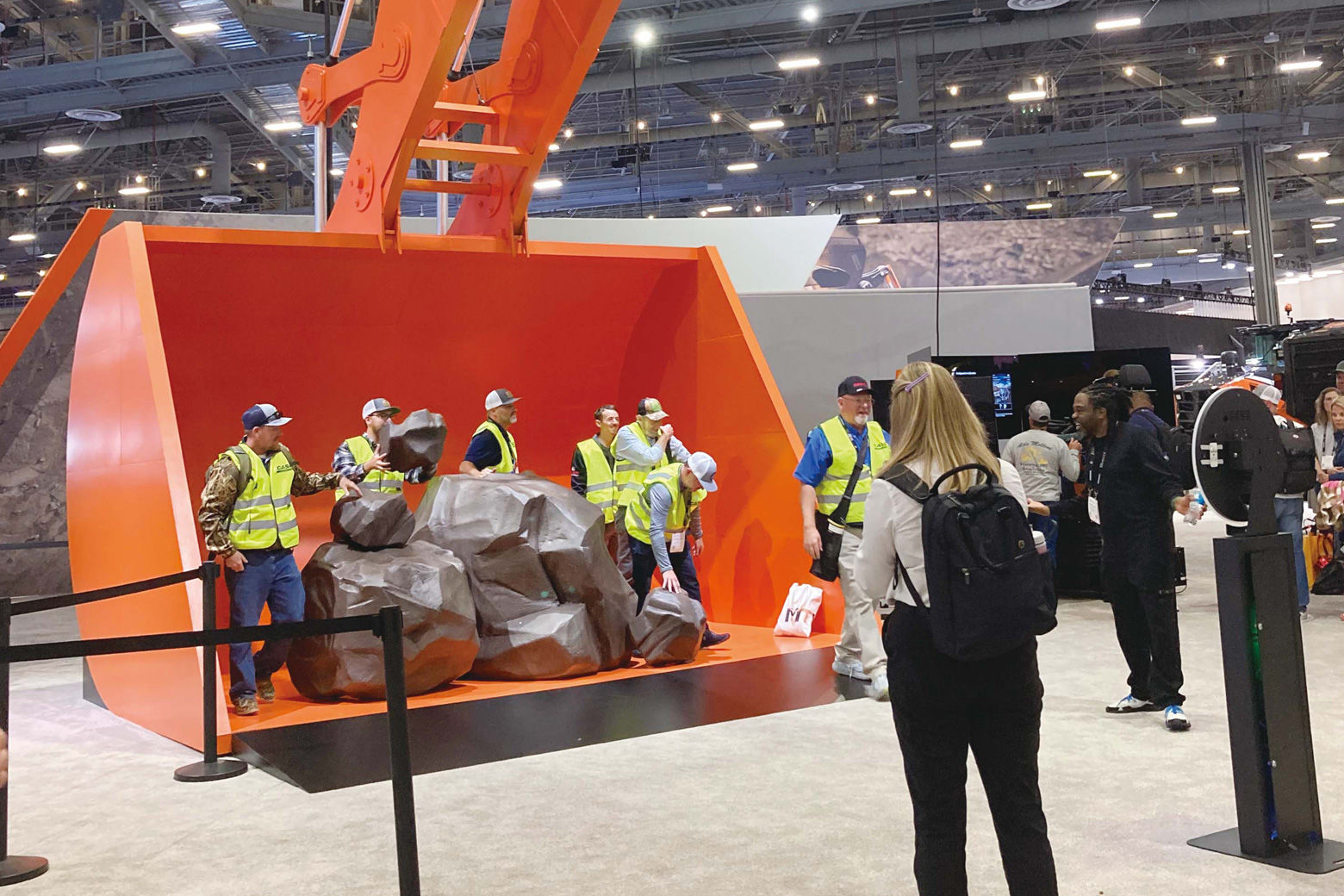 Demo excavators and wheel loaders were on display at both our indoor and outdoor booths. The indoor booth also featured an ore mining simulator and a photo shoot set-up with EX5600 bucket system model: they were so popular they had their own waiting lines!

First delivery of compact and mid-size excavators to Suriname dealer for Latin American market
In cooperation with Hitachi Construction Machinery Americas, Hitachi Construction Machinery (Europe) delivered nine hydraulic excavators, including the ZX240LC-5G, ZX350LCH-5G, and ZX670LCR-5G, to Suriname dealer SEMC Hardware. According to the firm, which handles sales and service of construction machinery, the excavators are headed to mining operations in rural Suriname. 
Suriname gained independence from the Netherlands in 1975, making it easy to obtain used machinery and repair parts from that nation, where Hitachi Construction Machinery commands a large share. At present six EX-3600-6 excavators are already in use at the Merian mine, and the proven quality and durability of Hitachi machinery convinced mining companies in the country to purchase these new excavators for their operations.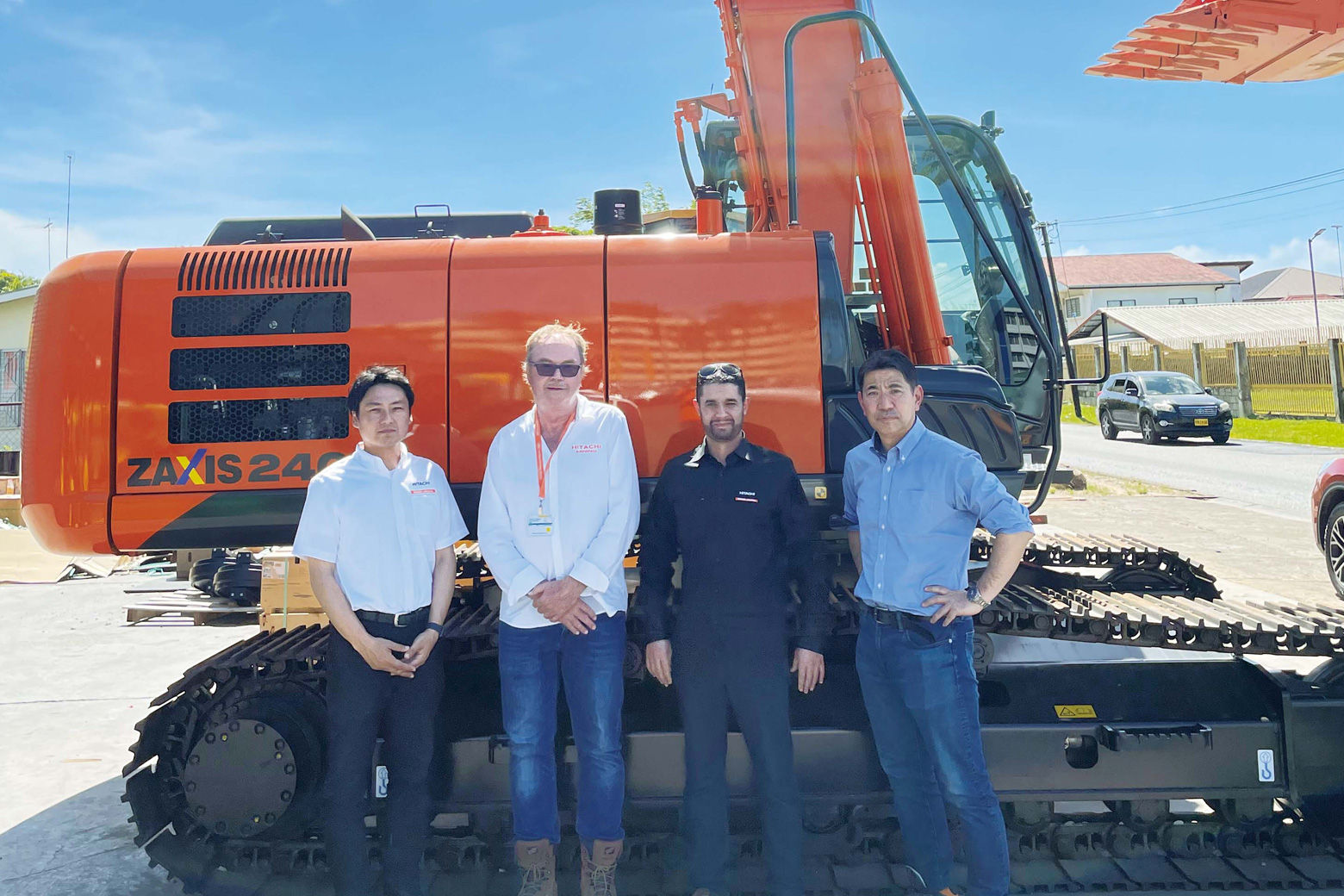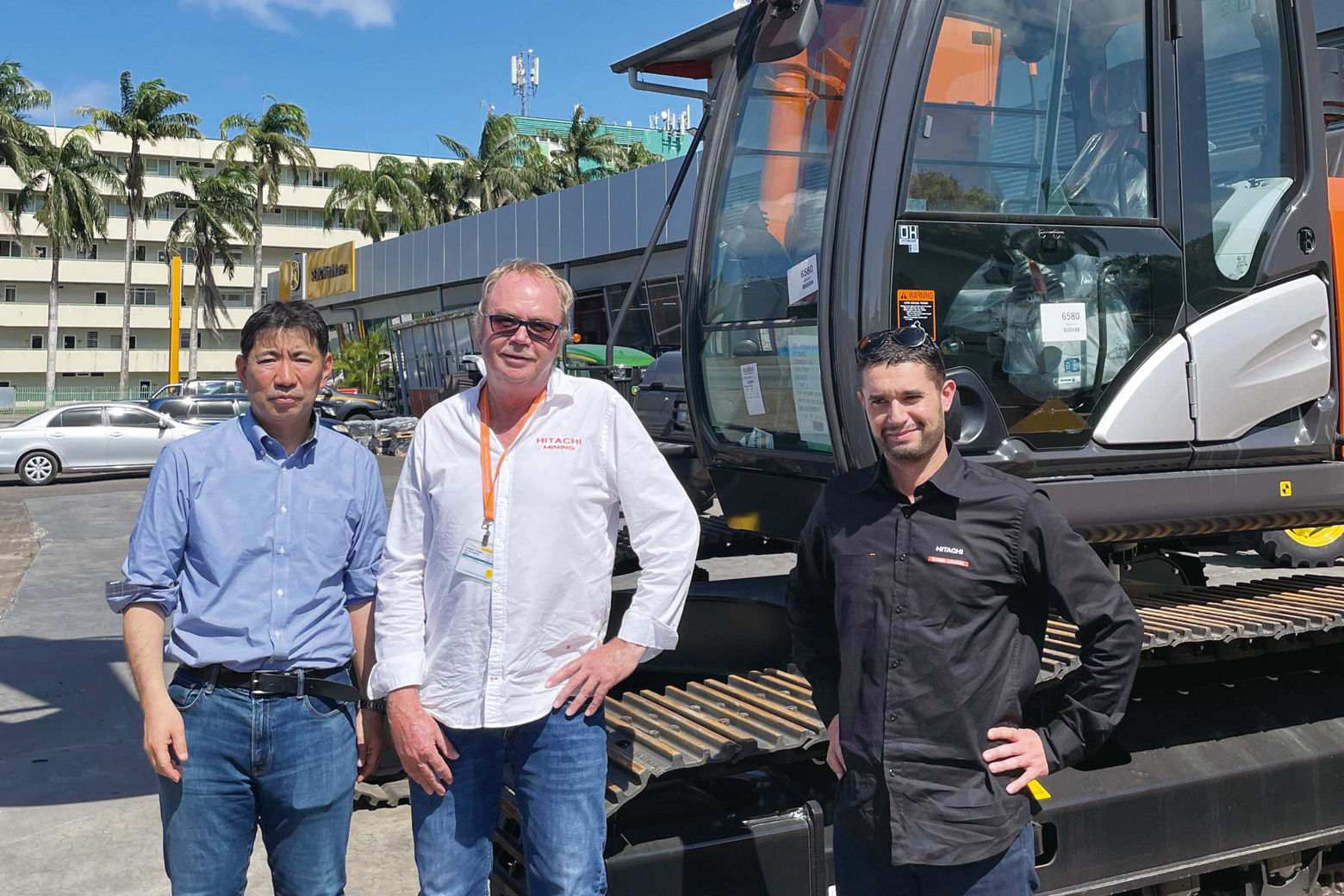 A ZX670LCR-5G operated by Suriname Earth Moving Contractors N.V., part of the SEMC Hardware Group, at its gold mine