Inauguration Ceremony of a Plant to Manufacture Hydraulic Excavators in Brazil
13 Feb, 2014
New plant of a joint venture with Deere & Company
Hitachi Construction Machinery Co., Ltd. (president: Yuichi Tsujimoto; hereinafter referred to as "HCM") and Deere & Company (head office: State of Illinois, the United States of America; chairman and chief executive officer: Samuel R. Allen; hereinafter referred to as "Deere") established a joint venture for the manufacture and sales of hydraulic excavators, called Deere-Hitachi Màquinas de Construção do Brazil S.A. (head office: Sao Paulo, Brazil; president: Adilson U. Butzke), in October 2011, for full expansion into the Brazilian market. Construction of a new plant of the joint venture for the manufacture of hydraulic excavators started in January 2012. The plant has been completed, and an inauguration ceremony was held on February 11.
The inauguration ceremony was attended by the vice president of Brazil, Mr. Michel Temer; the governor of Sao Paulo, Mr. Geraldo Alckmin; the mayor of Indaiatuba, Mr. Reinaldo Nogueira Lopes Cruz; the chairman and chief executive officer of Deere, Mr. Samuel R. Allen; the chairman of HCM, Mr. Michijiro Kikawa; the president of HCM, Mr. Yuichi Tsujimoto and more than about 700 other people.
HCM and Deere have been building an important partnership in the Americas since 1988 when they established Deere-Hitachi Construction Machinery Corporation, which is a joint venture based in North Carolina, the United States of America, for manufacturing and sales. The joint venture business in Brazil is in furtherance of such partnership to pursue their growth opportunities jointly on a long term basis. In Brazil, where the demand for construction equipment is growing rapidly, the joint venture will begin full-scale manufacture of hydraulic excavators by receiving technologies from HCM, which has the world's leading technologies for hydraulic excavators. Deere, with its firm business base developed through the agricultural equipment business in Brazil, will market the hydraulic excavators manufactured by the joint venture. HCM and Deere will further enhance their presence in the Brazilian market.
Outline of the new plant
(1) Location : Indaiatuba, São Paulo, Federative Republic of Brazil.
(2) Products : Manufacture and sales of medium-size hydraulic excavators (15t to less than 40t).
(3) Commencement of production : In September 2013, production of 20t and 25t hydraulic excavators commenced.
(4) Production capacity : Approximately 2,000 units per year (localization rate will be 60% or higher)
(5) Site area : 200,000m²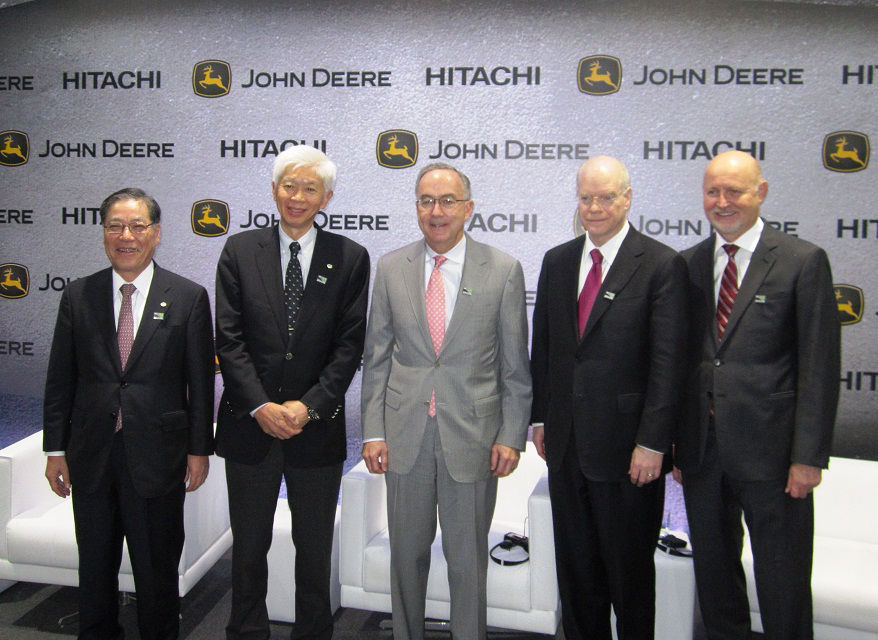 Inauguration ceremony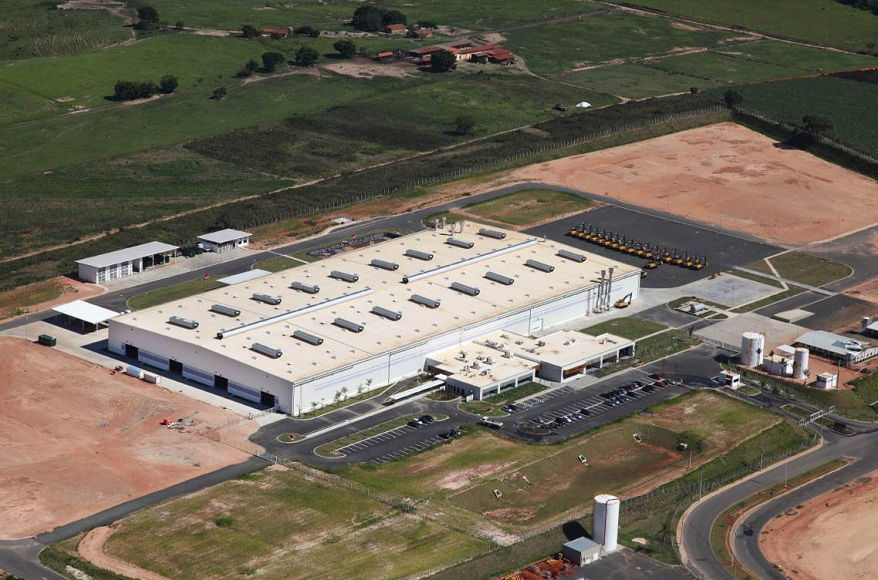 Inauguration ceremony
*Information presented in this press release is valid as of the date of release; please note that information is subject to change without notice at a later date.