Hitachi Construction Machinery Wins the Best IR Award of the Japan Investor Relations Association for the First Time
Tokyo, November 16, 2023 – Hitachi Construction Machinery Co., Ltd. (TSE: 6305, President and Executive Officer: Masafumi Senzaki, "Hitachi Construction Machinery") won the best IR Award of the 2023 IR Award winners for the first time, presented by the Japan Investor Relations Association (JIRA) the only privately-run non-profit organization working for the proliferation and improvement of investor relations (IR) activities in Japan.
The IR Award is designed to recognize companies which have been highly accredited in the investment community for their understanding and promotion of IR activities.
Of the JIRA member companies, 347 publicly-traded companies applied for the 2023 IR Award and a total of 12 companies were selected and received awards: the IR Grand Prix was given to one company, the Best IR Awards to seven, the IR Special Awards to two, and the Best IR Awards for Encouragement to two.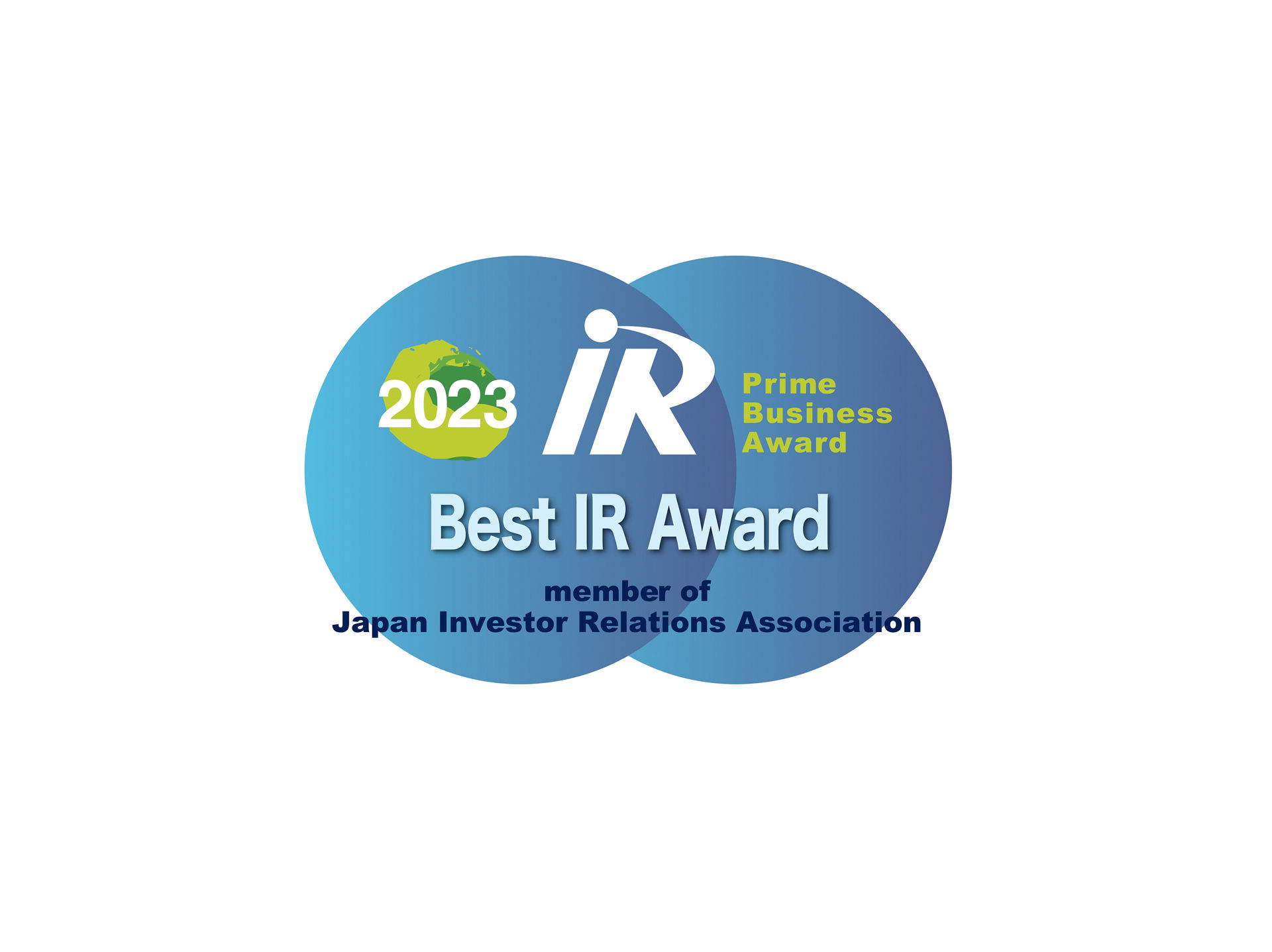 The major reasons for the selection of Hitachi Construction Machinery, as excerpted from the JIRA news release, are as follows.
In recent years, Hitachi Construction Machinery has become more convincing in explaining management strategies and earnings forecasts. The medium-term management plan, which was announced in April 2023 after the change in the capital relationship with Hitachi, Ltd., clearly indicates their areas of focus, and the company's ambitious stance has been highly accredited. The management has deepened its understanding of IR, which has led to increasing the rationality of business plans and the accuracy of business performance fluctuation analysis and forecasts. IR activities have been enhanced in response to the needs of investors. Other favorably-evaluated factors include provision of opportunities for dialogue with top management, explanations on the progress of business strategies, and IR events such as business briefings and factory tours.
In addition, Hitachi Construction Machinery was selected as"Greatest IR Improvement Premium Companies" of the JIRA 30th Anniversary Commemorative Award.
The Award is especially given to a JIRA member company which has continued IR activities over the medium to long term and has produced outstanding achievements in appropriate information disclosure and constructive dialogue with investors and shareholders. The Judging Committee of the Best IR Awards has selected a company based on the screening results for the past 17 years from 2007 to 2023. Among the companies screened for this award, companies that have made efforts to improve IR and have consistently been highly evaluated by the committee members during the screening period are selected as "Greatest IR Improvement Premium Companies" and Hitachi Construction Machinery was selected as one of them.
Hitachi Construction Machinery Group will continue to actively hold each business explanatory meeting and further promote dialogue with investors and other stakeholders.
Related information
Please refer the JIRA's website further information about the IR Award :
About Hitachi Construction Machinery Co., Ltd.
Hitachi Construction Machinery Co., Ltd. (TSE: 6305), headquartered in Tokyo, Japan, is a construction machinery manufacturer which globally deploys development, manufacturing, sales, and service businesses for its hydraulic excavators, wheel loaders, compaction equipment, and mining machinery, etc. In addition to its new machinery business, Hitachi Construction Machinery is expanding its "value chain businesses" of parts and services, remanufacturing (parts and machines), rentals, and used equipment as it aims to grow together with customers as a true solutions provider that offers innovative solutions to customers. With roughly 25,000 employees around the world, the consolidated sales revenue for Hitachi Construction Machinery was ¥1,279.5 billion for fiscal year 2022 (ended March 2023) with an overseas sales revenue ratio of 82%. For more details, please see the company's website.
Information contained in this news release is current as of the date of the press announcement, but may be subject to change without prior notice.