ZAXIS US-3 Series & ZW Mini Series Capture Numerous Good Design Awards
22 Oct, 2008
Hitachi Construction Machinery Co., Ltd. (President: Michijiro Kikawa) has been awarded prestigious 2008 Good Design Awards by the Japan Industrial Design Promotion Organization (JIDPO), for 6 of its products. The award-winning products are 3 models of Zero Tail Swing hydraulic excavator from the "ZAXIS US-3″ series, and 3 models of mini wheel loader from the "ZW" series.
The high-profile and highly-coveted Good Design Awards are judged by panels comprised of leading experts, drawn from diverse and wide-ranging fields including design, architecture, and journalism. The awards are not merely aesthetically-based, but rather are given to products judged in overall terms as being excellent with regard to functionality, quality and safety, etc. Consideration of the environment is another important judging criterion.
Through job efficiency improvements, both the "ZAXIS US-3″ series and "ZW Mini" series offer improved productivity and economy. Durability and reliability have also been enhanced due to structural-strengthening. With greater consideration of both the environment and safety issues, along with ergonomic and ease-of-maintenance improvements, etc., in all areas these products represent an "evolution of basics."
The products that received 2008 Good Design Awards are as follows:
[ZAXIS US-3 Series (3 Models)]
ZX75US-3 (Bucket  Capacity 0.28m3  Operating Weight 7.2t)
ZX135US-3 (ditto  0.5m3  ditto  13.4t)
ZX225US-3 (ditto  0.8m3  ditto  23.2t)
[ZW Mini Series (3 Models)]
ZW30 (Bucket Capacity  0.43  Operating Weight 2.8t)
ZW40 (ditto  0.5m3  ditto  3.3t)
ZW50 (ditto  0.6m3  ditto  3.6t)
*The "ZW Mini" series wheel loaders (3 models) were jointly-developed by Hitachi Construction Machinery, Co., Ltd. and TCM Corporation.
These products also received their awards as TCM products.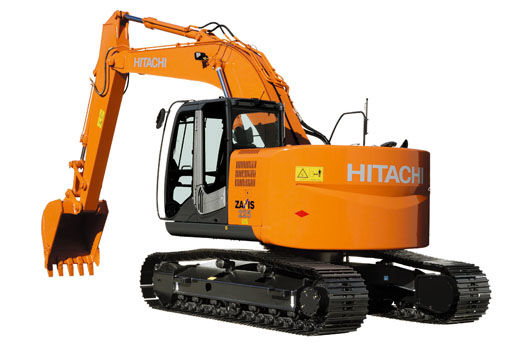 ZX225US-3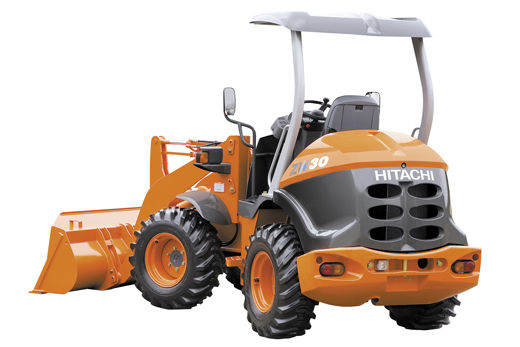 ZW30
*Information presented in this topics is valid as of the date of release; please note that information is subject to change without notice at a later date.