The 11th Hitachi Construction Machinery Festival at Tsuchiura Works
On November 9, 2014 Hitachi Construction Machinery hosted the 11th HCM Festival at the Tsuchiura Works. Torrential rains fell prior to the start of the festival. However, once the festival got underway, the rain died down to a drizzle. Despite the cold, around 4,500 people thronged the event.
This year characters representing different regions all gathered together. From the north, Uraha and Horoma, representing the town of Urahoro, Hokkaido the home of the Urahoro Test Site, Batamocchi from Kita-Akita City the home of Shintohoku Metal Co., Ltd., and local characters Mairyu from Ryugasaki and Tsuchimaru from Tsuchiura were all present. It was an extremely delightful day for the children who enjoyed getting the chance to try out a mini excavator and play in the game corner.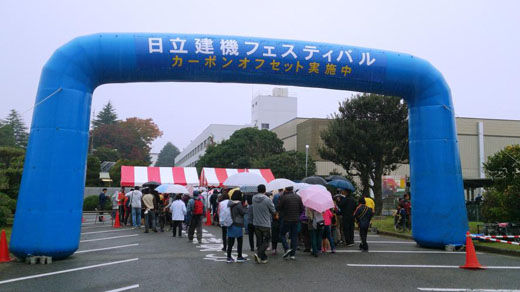 Carbon offset activities were conducted again this year. Exhibitors and visitors alike were asked to leave their cars at home and use the train. Visitors that came by train were transported by a shuttle bus from Kandatsu station.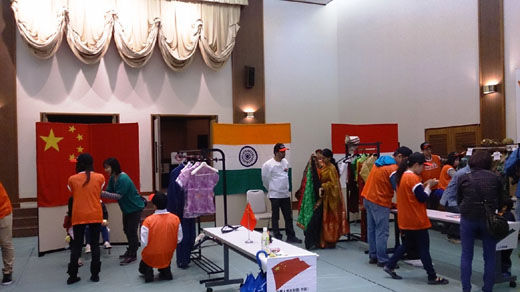 Trainees from China, India, and Indonesia participated as staff at a corner where visitors could try on the traditional dress of three countries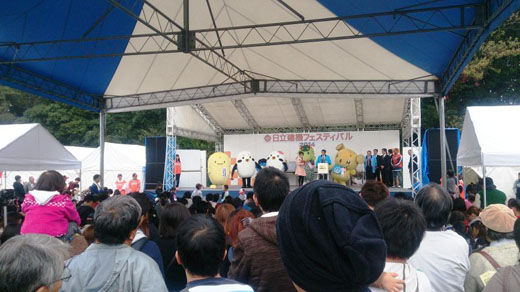 Characters representing places connected to the Hitachi Construction Machinery Group all appeared together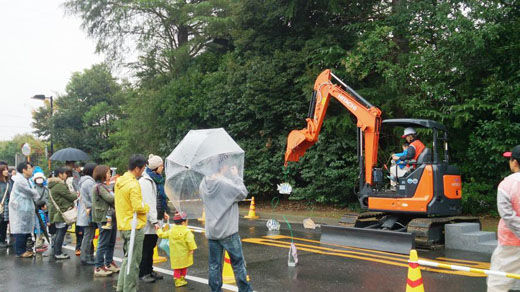 Children stood in a long line to try out the mini excavator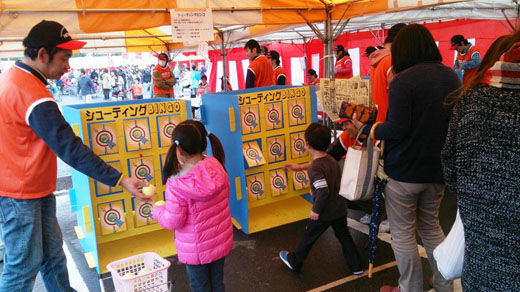 Children having a lot of fun at the game corner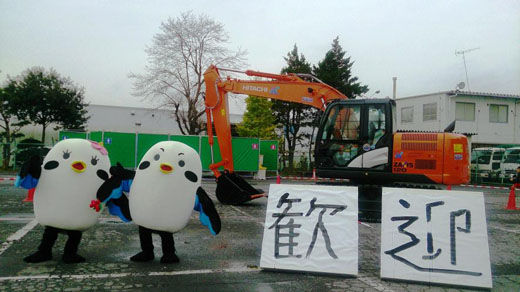 Brush calligraphy drawn using an excavator. Uraha and Horoma, the two local characters representing the town of Urahoro also gave visitors a warm welcome.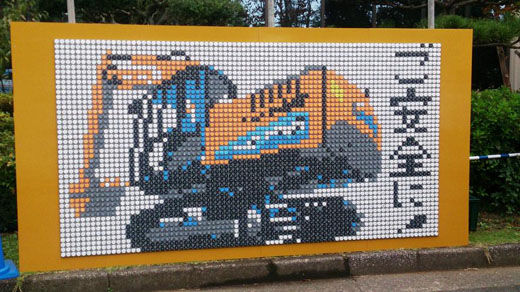 Eco-cap art was also completed, encouraging people to put safety first!