Third HCM Festival in Ryugasaki
On May 24, Hitachi Construction Machinery Co., Ltd. hosted the 3rd HCM Festival in Ryugasaki. Despite the time of year, the weather was hot on the day of the festival. However, this did not keep local residents from coming out to enjoy the festivities. This year's turnout totaled 3,200.
Just as with the previous year, visitors enjoyed many local foods at the row of refreshment booths run by the Ryugasaki Chamber of Commerce, including booths that sold various Croquettes that were designed to represent the town and spark its revitalization. At the main stage, there were performances by local dance groups and shows by popular anime characters. The Ryugasaki mascot, Mairyu, and the mayor also appeared together on stage. The festivities concluded with a raffle. The event was lively and entertaining from start to finish.
Demonstrations were held in a special area. Visitors were allowed to sit in the driver's seat of the twin‒arm machinery ASTACO and an exhibition was given to demonstrate our construction machinery. There were other fun events, including the mini excavator fishing game, test rides on a wheel loader, a tour of the assembly plant, exhibitions of fire trucks and police vehicles (patrol cars and motorcycles), children's charity games, and other attractions.
We plan to continue to host this festival so that many visitors will have the opportunity to enjoy this event.
HCM Festival in Ryugasaki was held for the third straight year!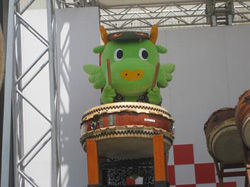 HCM Festival in Ryugasaki was held for the third straight year!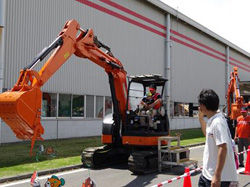 A popular standard, the mini excavator fishing game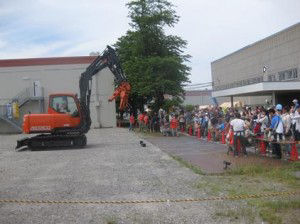 Demonstration of twin-arm machinery ASTACO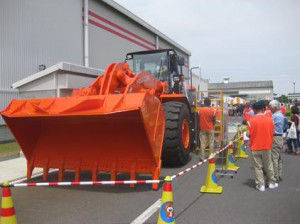 Wheel loader rides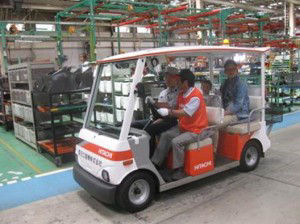 Tour of the assembly plant (electric-powered cart)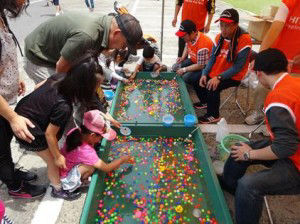 Children's charity games