Visit to St Luke's Eldercare (Hitachi Construction Machinery Asia and Pacific)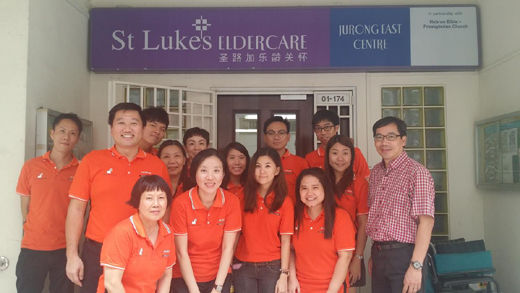 Excellent Eco-Commuting Business Site certification
Since 2013, Hitachi Construction Machinery Asia & Pacific Pte Ltd (HMAP) has been supporting St Luke's ElderCare (SLEC) at Jurong East.
SLEC is an established eldercare organisation that offers quality day care services for the elderly in the community. Their services included social day care, active rehab and wellness programme. They aim to enhance the social, psychological and physical well-being of the elderly. On 14th September 2015, a total of 13 volunteers from HMAP Corporate Social Responsibility Committee (CSR) visited St Luke's ElderCare (SLEC) at Jurong East.
This year, SLEC staffs and HMAP CSR members conducted a half day programme with two crowd favourite activities – "Bingo & Karaoke". As usual, the elderly enjoyed Bingo very much and the prizes for the game were chosen carefully to promote health. With many members singing their hearts out and supporting the event, it was a wonderful experience for all of us and time flew by very quickly – it was time for the elderly to go home. With many smiling farewells from the elderly, it really felt like we have done something good to the community.
In terms of contributions, HMAP contributed a total amount of estimated US$1,246.45 on the provision of the prizes (e.g. Brands Essence, Bird Nest), Delifrance Tea-break and supply of essential food items (e.g. coffee, Chinese green tea, biscuits, Milo).
At the end of the event, HMAP CSR members were warmly thanked by the elderly and SLEC staffs. This visit provided an excellent opportunity to interact with the elderly and bring joy to them. It surely is important for all of us to realize that the luxuries we have now has been the hard work of our older generation and we must treat them with care, respect and appreciation.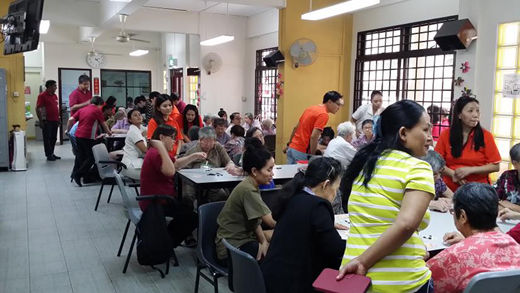 The anticipation of the elderly during the Bingo game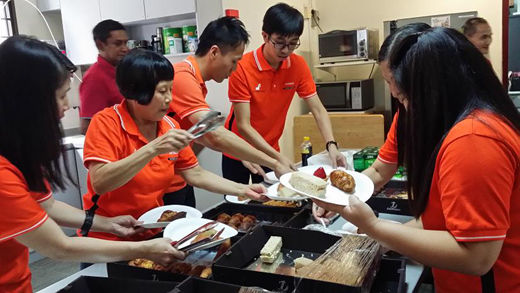 Working hard to distribute food!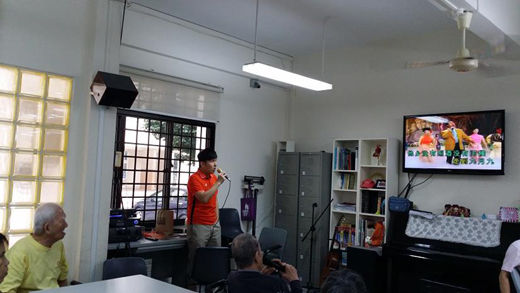 Members singing his heart out!