Bestowed 3Rs Promotion Council President's Award in 2015
Hitachi Construction Machinery won the 3Rs Promotion Council President's award in the 2015 for its distinguished service in carrying out the promotion of materials recycling (scrap metal from dismantled construction machinery and plate working counterweights).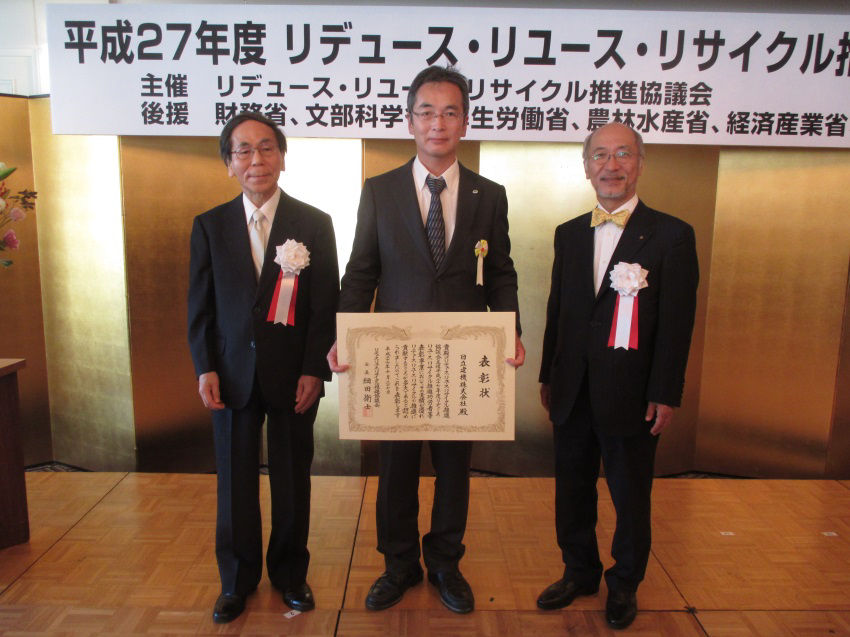 Awards ceremony
A counterweightis a weight counter balance installed on construction machinery. It is made from a combination of materials, including iron ore. Previously, there was no recycling technology for these plate working counterweights when scrapping construction machinery. Consequently, there was risk that the used counterweights would be abandoned or illegally dumped. To ensure this did not happen, from 2006 Hitachi Construction Machinery began operating the construction machinery industry's first recycling system for counterweights.
The counterweight accounts for about 10% of a piece of construction machinery's total mass. By making it possible to recycle counterweights, the total recyclable portion of the parts that make up a piece of construction machinery rose from 86% to 96%. In other words, nearly 100% of the parts that make up a hydraulic excavator are recyclable. Also, this contributed to the prevention of illegal dumping.
The Hitachi Construction Machinery Group aims to continue to promote 3R* activities.
*3R (Reduce, Reuse, Recycle)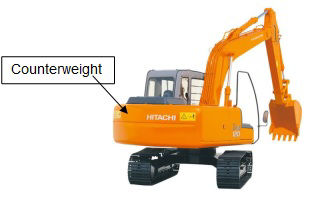 Counterweight