Panel Exhibition Display at Higashine Environment Week (Hitachi Construction Machinery Camino)
Higashine, Yamagata Prefecture, the home of Hitachi Construction Machinery Camino's headquarters, hosted various events for Higashine Environment Week 2015, which was held during November 15-23, 2015. Camino participated in the panel exhibition display that showcased the environmental protection activities carried out by Higashine City companies. Approximately 1,200 people came to the event.
Camino introduced its products, including a recycling machine, and its environmental activities, such as how it handles waste and Volatile Organic Compounds (VOCs). The site has an indoor playground so there were many children. Our panel exhibition consisted mainly of pictures to entertain these children. We gave away Tomica die-cast construction machines and paper crafts as prizes to children that collected a series of stamps from each event. It left an impression on us to see children holding their prizes and looking intently at the exhibition. Camino aims to continue to actively cooperate in the community's environmental awareness activities.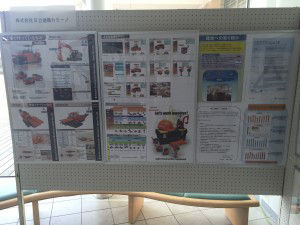 Camino panel exhibition display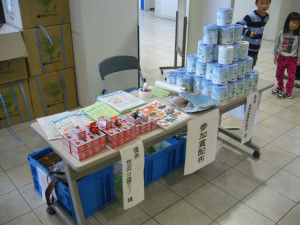 Camino gave away prizes to participants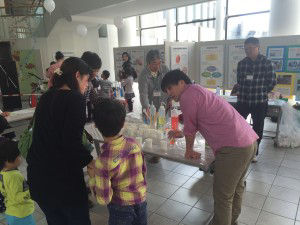 Exhibition hall