Run For Hope 2016 (Hitachi Construction Machinery Asia and Pacific)
This year marks the four consecutive years that Hitachi Construction Machinery Asia and Pacific (HMAP) had participated in the Run For Hope, an annual non-competitive charity run organised by Four Seasons Hotel Singapore, Regent Singapore and National Cancer Centre Singapore (NCSS). It has been 23 years since the inaugural run in 1993, Run For Hope has become one of Singapore's largest charity runs that helps to raise funds and awareness for cancer research in Singapore.
On Sunday morning, 31 January 2016, over 30 HMAP employees and their family members gathered at The Promontory at Marina Bay to take part in the 23rd Run For Hope along with more than 10,000 participants doing their bit to show support for the cancer research in Singapore. In support of this meaningful cause, HMAP has done a total contribution of S$1,135.00 to the sponsorship of the Run. Through the run, over S$431,000 was raised in support for an array of crucial on‒going cancer research at the National Cancer Centre Singapore. The amount would gone to fund more than 60 worthwhile cancer research projects which include those that had gained international recognition, aimed at cancers relevant to our community and benefiting patients through better treatment outcomes.
HMAP is proud to be a part of this meaningful event which allows for the community to play a significant role in helping cancer patients. Through our continuous support, we hope to make a difference in the lives of those affected. Together we can make a brighter future, without cancer.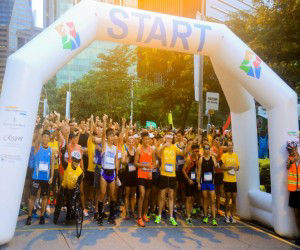 Starting Line of the Run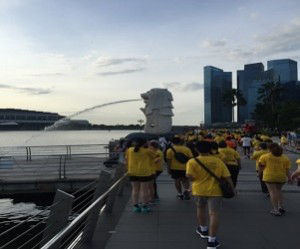 Merlion Statue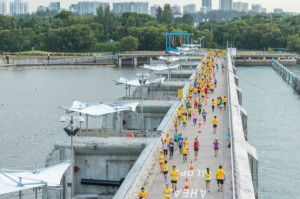 Marina Barrage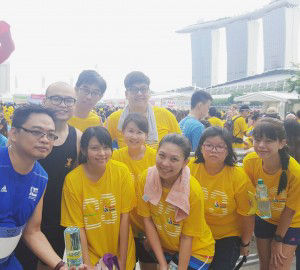 HMAP Participants after the 10km Run