Hand over ceremony for the 50,000th machine dispatched from Tata Hitachi Construction Machinery's Dharwad plant in India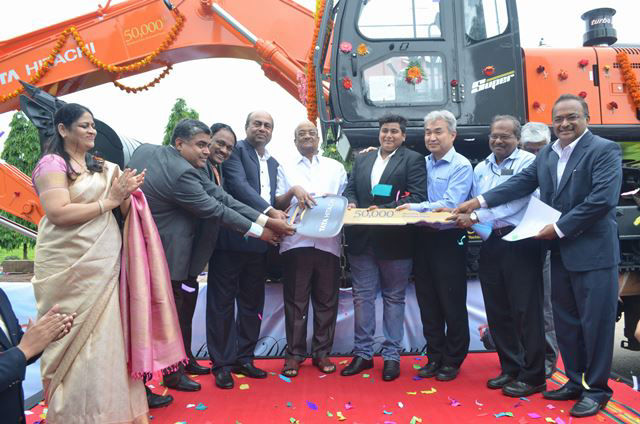 Presenting a commemorative key for the 50,000th machine to our customer
At the Tata Hitachi Construction Machinery (THCM) Dharwad plant on July 12, 2016, we celebrated the roll-out of 50,000 machines since the start of production at the plant by inviting the customer who purchased the 50,000th machine to the plant and holding a hand over ceremony.
The Dharwad plant commenced operations in 1998 as our second plant in India after the Jamshedpur plant, which started production in 1961. It covers 480,000 square meters, and mostly makes mini and midi hydraulic excavators and backhoe loaders. THCM has three plants in combination with the Kharagpur plant, which began operations in 2008. The Dharwad plant is responsible for approximately 60 percent of all THCM's production.
The day was attended by persons concerned including Mr. Dinesh R. Nayak, Group Chairman of DRN Infrastructure, the company that purchased the 50,000th machine, an EX200LC. He was presented with a commemorative key from Mr. K Kimura―Alt. Director and Sr. Advisor, Tata Hitachi. DRN Infrastructure has a long relationship with THCM that spans almost three decades, and they have deployed over 100 THCM construction machines. Previously, they were the recipients of the 10,000th machine in 2006, and following on from this, they were delighted by the handing over of the 50,000th machine this time.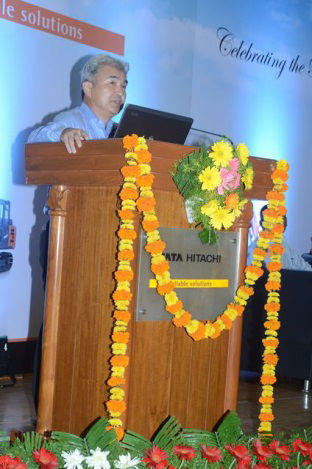 Address by Mr. K Kimura―Alt. Director and Sr. Advisor, Tata Hitachi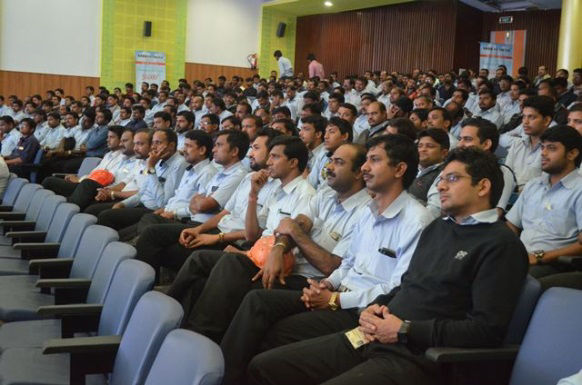 Many Dharwad plant employees participated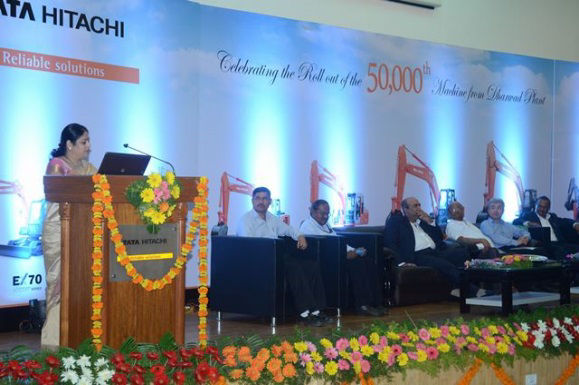 Address from Mrs. Deepa Nayak (left)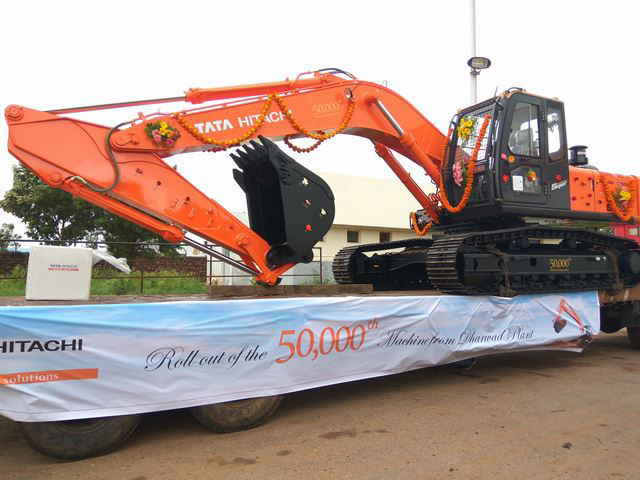 The colorfully decorated EX200LC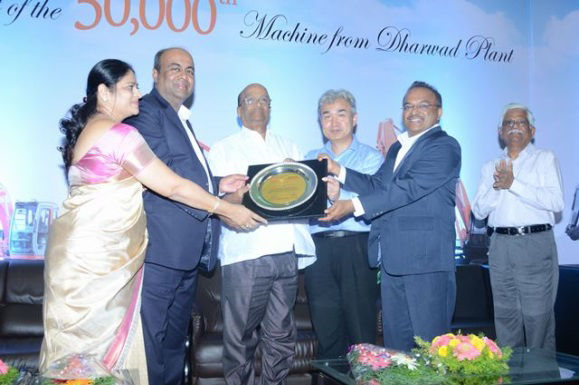 Presentation of a commemorative shield at the ceremony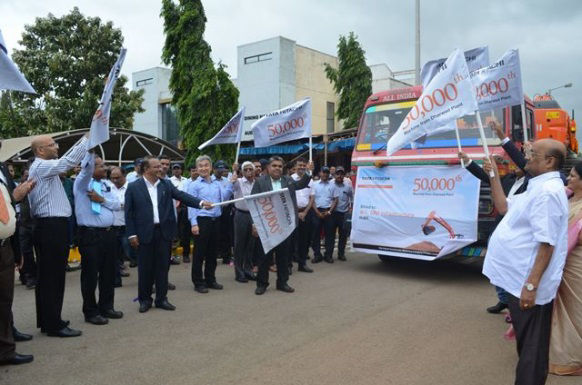 The dispatched machine waved on by commemorative flags