The 13th International Skills Competition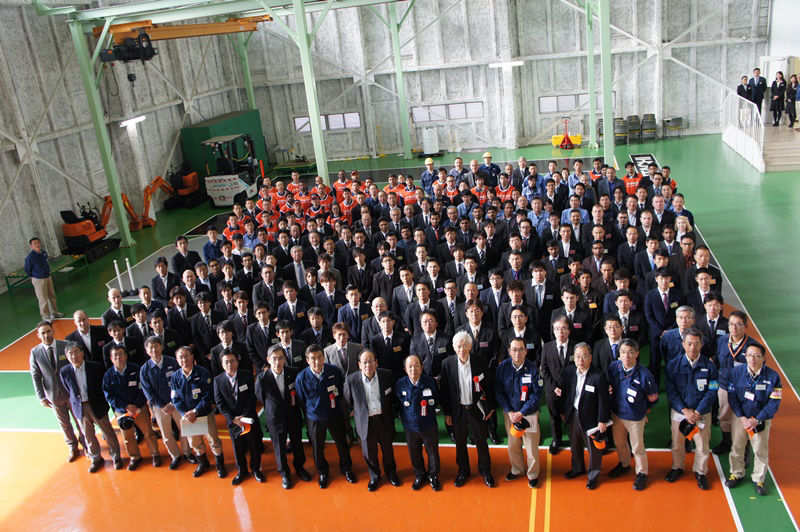 The 13th International Skills Competition was held at the Kasumigaura Institute on November 8‒9, 2016. This year a total of 81 contestants gathered to demonstrate the results of their daily training. This included 27 participants from Hitachi Construction Machinery production sites in Japan, China, India, Indonesia, the Netherlands, and Russia, as well as 54 members from domestic group and affiliate companies.
There were a total of eight competitive categories—the seven categories, including welding and painting, held the previous year, and facilities maintenance, which was newly added this year. The facilities maintenance competition is only open to participants from the Hitachi Construction Machinery.
The awards ceremony was held on November 10th. Participants that placed 4th-6th received a participation cup and those who placed 1st-3rd were given a participation cup and a medal. President & CEO Yuichi Tsujimoto expressed his delight that participants from overseas production sites placed in each category indicating a rise in the level of skill among Hitachi Construction Machinery employees worldwide owing to the implementation of the Made by Hitachi concept. The president went on to state that he aims to promote
opportunities such as this in the future to further improve the level of technological expertise at each production site to develop monozukuri (manufacturing craftsmanship) that is second to none.
The Hitachi Construction Machinery Group plans to continue to promote measures that will improve its overall technological expertise.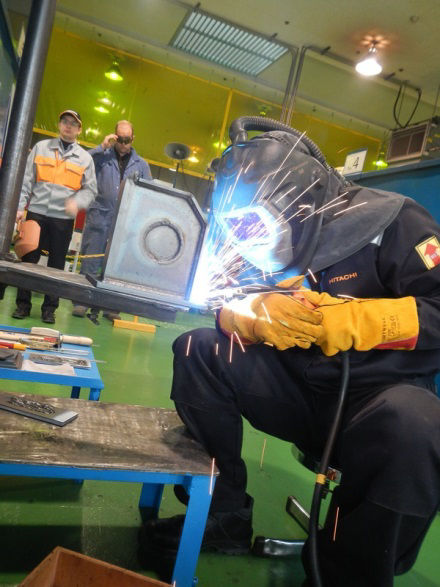 Welding competition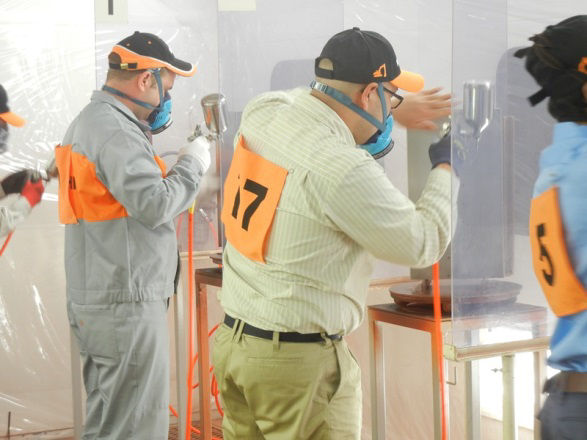 Painting competition
Assembly competition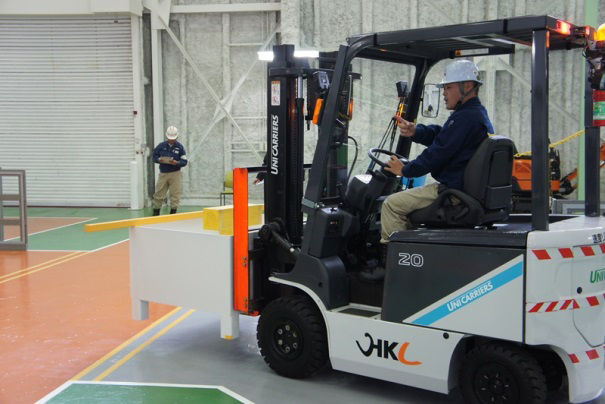 Transportation competition