THCM Dharwad plant provides bus shelter to the communities (Tata Hitachi Construction Machinery)
A good bus shelter is an essential part of any successful Rural Tranport System. This bus shelter must have easy access, comfort, convenience and low maintenance requirement. It must also provide safety to the needy passengers during all seasons of the year.
After carefully evaluating all options, our team member Mr. Ajit Kulkarni has taken this initiative and provided an ultra-modern bus shelter opposite main gate of our plant on 7th December 2017.
This modern bus shelter is helping all communities around plant including our employees, villagers and college students. It also captures our theme of "Building the India of Tomorrow".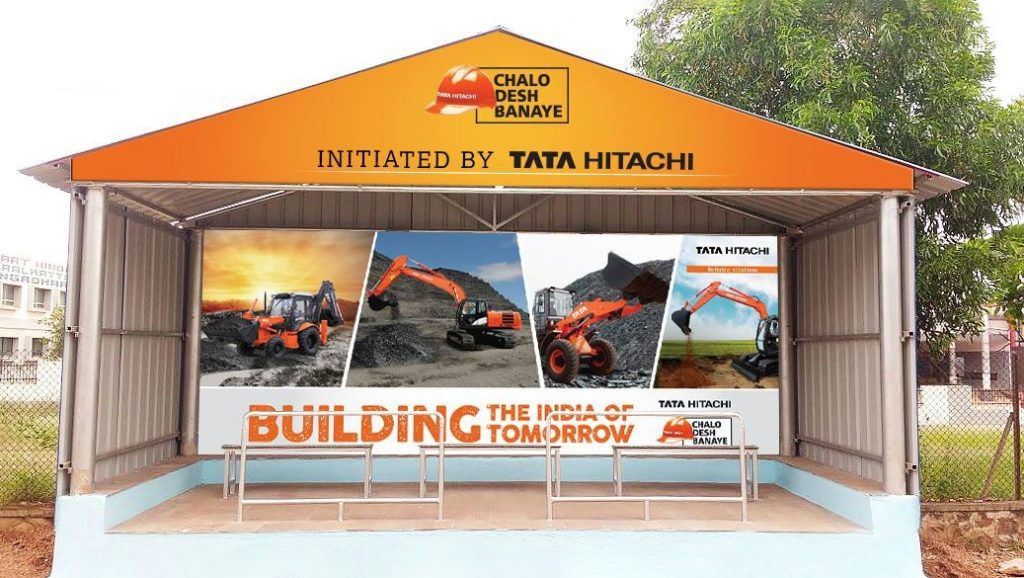 Modern bus shelter by THCM Dharwad