HCM Group Participates in Global Lights-off Campaign for Earth Hour 2018
Hitachi Construction Machinery (HCM) Group participated in Earth Hour, an environmental campaign hosted by the World Wide Fund for Nature (WWF). The goal is to prevent climate change.
This project involved turning off the lights at 8:30pm on March 24, 2018 local time across every region of the world in a display of participant's commitment to environmental conservation.
The HCM Group turned off the lights, including outdoor signage and indoor lights, at 11 companies and 24 business sites inside and outside of Japan from 8:30pm to 9:30pm. The lights-off period was also extended at many bases resulting in a 10,082kWh reduction in electrical power consumption.
Hitachi Construction Machinery (China) called on other companies in Hefei Economic & Technological Development Area in order to further expand activities with the hope of a future without global warming. As a result, 12 business partners actively took part
HCM Group companies that participated in Earth Hour 2018
| | |
| --- | --- |
| Participating company | No. of bases that participated |
| Hitachi Construction Machinery | 4 |
| Hitachi Construction Machinery Tierra | 1 |
| KCM | 2 |
| Hitachi Construction Machinery (China) | 1 |
| Hefei Rijian Shearing | 1 |
| Hitachi Construction Machinery (Shanghai) | 1 |
| Tata Hitachi Construction Machinery | 3 |
| Hitachi Construction Machinery Eurasia | 1 |
| Hitachi Construction Machinery Southern Africa | 8 |
| Hitachi Construction Machinery Africa | 1 |
| Hitachi Construction Machinery (Europe) | 1 |
Before lights-off and after lights-off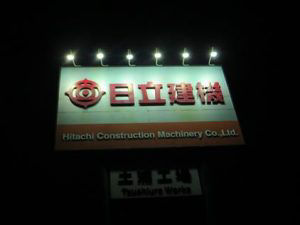 Hitachi Construction Machinery Tsuchiura Works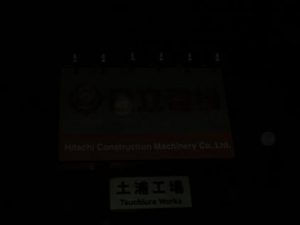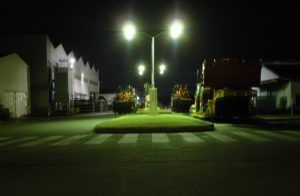 KCM Banshu Works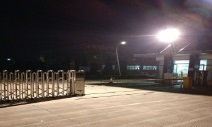 Hitachi Construction Machinery (China)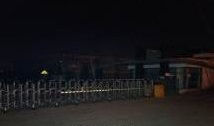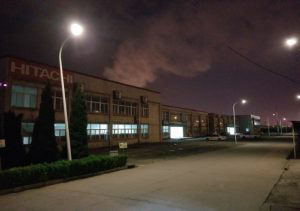 Hefei Rijian Shearing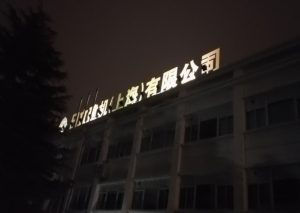 Hitachi Construction Machinery (Shanghai)